Anthony Russo on the 'Hardest' Cameo to Make Happen in 'Avengers: Endgame'
Avengers: Endgame is a film with many cameos but one proved to be more difficult to film than the rest, according to Anthony Russo, who directed the film along with his brother Joe Russo, known together as the Russo Brothers. Continue reading to learn which cameo earned the title of the Hardest to Make Happen ahead.
As the 22nd and final film in the Marvel Studios' Avengers franchise, Avengers: Endgame wrapped up what had been building since 2008 with the release of Iron Man.
Expectedly, many characters from previous films in Phases 1 – 3 made brief appearances. Cameos in Avengers: Endgame included Stan Lee (the comic book editor, writer, producer, and publisher filmed a number of cameos for future Marvel films with Avengers: Endgame being his last before his death at the age of 95), Community stars Ken Jeong and Yvette Nicole Brown, Joe Russo, and the creator of Thanos and Infinity Gauntlet, Jim Starlin, among others.
'Hardest' cameo to film in 'Avengers: Endgame'
But of them all, which cameo proved to be the most difficult? Anthony Russo told Cleveland.com the hardest cameo to pull off didn't have to do with high-profile actors. Rather, it had to do with his family. 
"The hardest one was a scene in the movie where it's the scene in the diner where we introduced Smart Hulk the first time," the director said. "So, he's sitting there with Ant-Man (Paul Rudd), Black Widow (Scarlett Johansson), and Captain America (Chris Evans), and there's these three kids that walk in who are fans of Hulk (Mark Ruffalo). They want a picture with him. And those three kids are, one is my son Julian. One is my brother's daughter, Lia. One is my sister's son, Augie."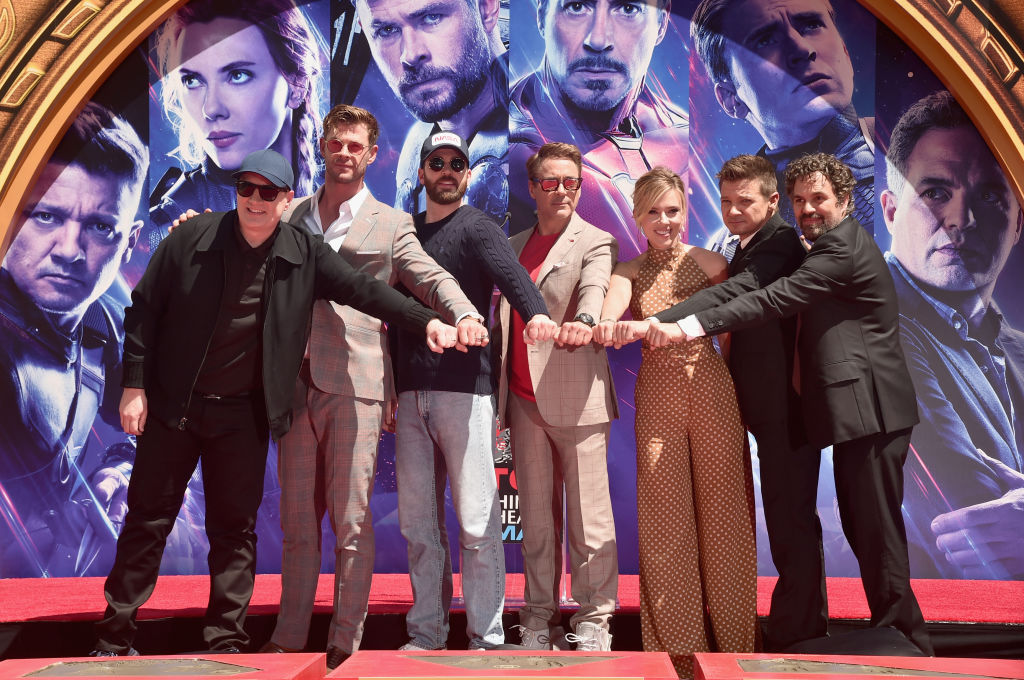 Why was it so hard to get his son, niece, and nephew in the film? Because of their school schedules. Yup, that's right. The director said their cameos were the hardest to film because it was challenging to work around their school schedules. Think it's hard getting an A-list actor to make a cameo in a film? Try getting a school-aged kid to make a cameo.
Russo Brothers made 'Avengers: Endgame' premiere a family affair
The Russo Brothers attended the premiere of Avengers: Endgame with their families. 49-year-old Anthony brought his wife, Ann Russo, and his two children; a son named Julian, and a daughter. His brother, 48-year-old Joe Russo, also brought his wife and kids to the premiere. In a group photo at the premiere, Joe stood next to his wife and three daughters, his brother and his family, as well as the directing duo's parents, Basil and Patricia Russo.
Anthony Russo's son isn't the only family member of his who has been featured in a Marvel movie. His wife, Ann Russo, who is an actor, appeared in Captain America: The Winter Soldier (2014) and Captain America: Civil War (2016).
Fans of Avengers: Endgame may have a tough time counting all the cameos in the blockbuster because there are simply so many. But, hey, discovering all the cameos is as good an excuse as any to watch the movie for the umpteenth time since it premiered in theaters on April 22, 2019, and is available now on streaming platforms, DVD, and Blu-Ray.