AOL Streaming Deal Means More Competition for Netflix and Hulu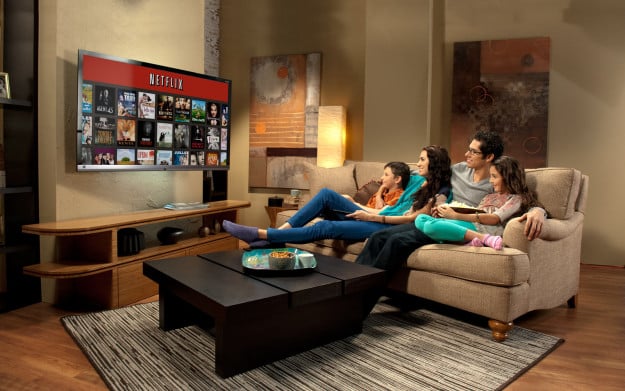 Let the late night and weekend binge screenings of Pulp Fiction, God Will Hunting, and The English Patient begin. For streaming services, it is more like The Hunger Games.
Just a day after Netflix (NASDAQ:NLFX) announced future price increases for new customers, AOL (NYSE:AOL) announced its deal to bring Miramax selections to its online channel, AOL On Network, starting next week. (No initial line-up has been announced as of Wednesday.) It is also the announcement of more serious competition for Netflix and Hulu in the streaming content business.
Online streaming video is becoming a pretty crowded field. Netflix, Hulu, YouTube, Apple, Amazon, and now AOL all provide movies (and television shows in the case of the first three) to viewers for a fee, either a monthly subscription, an a la carte rental fee per selection, or through advertising. Netflix and Hulu's paywall-protected content are currently available for $7.99 a month, but Netflix's prices are going to increase for new subscribers, the company announced Tuesday. Apple and portions of YouTube content can be purchased or rented to stream. Free selections on YouTube and Hulu operate through advertising. AOL's new streaming service will operate under this model, meaning users streaming Pulp Fiction will see commercial breaks.
Another way the new streaming service will also be like its competitors is that AOL will also continue to produce its own original series. This move follows in the footsteps of Netflix, Hulu, and Amazon (NASDAQ:AMZN), which all produce original content.
Netflix is responsible for the critically acclaimed Orange is the New Black and House of Cards. Hulu produces science fiction series Misfits and comedy series Spy. Amazon Prime began its foray into original content with political comedy Alpha House, which was renewed for a second season. AOL Originals began last year with a slate of fifteen original shows, mostly short documentary-style reality shows. This year, AOL will begin its first longer series, Connected, a reality show that will follow the lives of five New Yorkers. Yahoo also announced six new shows around the same time last year. It can be seen that online television content is a growing area and the market gets more competitive every quarter.
For anyone eager to try AOL's new service, the movies will become available April 30. Those movie buffs using other streaming services shouldn't worry about losing a bunch of movies from their options as the deal is not exclusive. It will not affect other services, which have their own distribution contracts with Miramax films for streaming rights.
With the launch of another competitor in streaming, one fact is clear. Netflix is going to have to keep getting the rights to and producing great content if it wants to be the service of choice for binge watching series and movies. At least this month's addition of decade-old cult favorite Mean Girls may help out the service.
More From Wall St. Cheat Sheet: