Apple Music, Spotify, or Pandora: Which Should You Use?
Much has been said in the last few weeks concerning the future of music streaming. Spotify has absolutely dominated the game for years now, as the one true torch-bearer for expansive and affordable music-listening. With pricing options that range from free basic services to $9.99/month for premium, it's faced virtually no competition up until very recently. But then along came Apple Music, the inevitable foray into the streaming from the previous leader in the music industry.
There are other options out there as well, but with the introduction of the newest player, we're left with three main choices in the world of streaming: Spotify, Apple Music, and Pandora (sorry TIDAL, you can't sit with us). Each brings something interesting and worthwhile to the table, and yet still many of us are divided as to which is the superior offering. So which should you invest your time, money, and musical energy into?
Spotify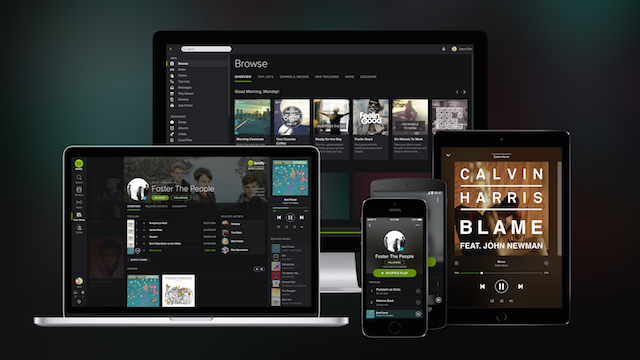 One place Spotify has Apple Music beat is in its freemium option. Of course it comes with ads and some limited functionality designed to make you want the $9.99/month tier. But bump up to the paid service and still you can save. Spotify has been offering a deal where the pricing of Premium kicks down to $.99/month for the first three months, making their service that much more affordable. There's more that Spotify offers past pricing though. They were essentially the first player to enter the game, and as such have time to refine and perfect their product.
Spotify's general structure is clean, smooth, and simple. Their library is vast, their royalty rate for artists is right in line with industry standards, and their functionality works across all devices, be it iOS, Android, or desktops. There are very few, if any, downsides to the platform. They've had almost a decade to work out their kinks, running their service as a well-oiled machine (albeit without Taylor Swift's library).
Apple Music
Many have accused Apple Music of copy-pasting Spotify's model, and you wouldn't be wrong for agreeing. That said, they've done so in an entirely Apple-esque sort of way. They've essentially ported over their iTunes Store model, integrated it with your existing iTunes program, and voila: Apple Music. The biggest selling point here is namely for existing customers.
If you invest heavily in the company's devices, then the platform integrates seamlessly into your life. It's quite literally an iTunes update away on your computer and iPhone, followed by an agreement to Apple's free three-month trial. Should you decide to hang around after three months, the monthly rate sits at $9.99 for "Single Membership," and $14.99 for their "Family Membership," an offering that provides usability and sharing on up to six devices. Most will likely fall in the former of the two options, making the predominant price-point identical to that of Spotify's.
So why make the switch from Spotify? There are compelling reasons for arguments on both sides of the aisle. On one hand, Apple users now don't need an outside application to run their musical lives. In addition, Apple Music offers features like Beats Radio 1, individually curated playlists, and a detailed library of genre-specific radio stations. The only downside: If you're an Android user, you're pretty much left out in the cold. Currently, Apple Music isn't available on Android devices, with an estimated fix set for this Fall. Without the ability to take your music library on the go though, anyone without an iPhone has little motivation to invest in a new streaming service.
Pandora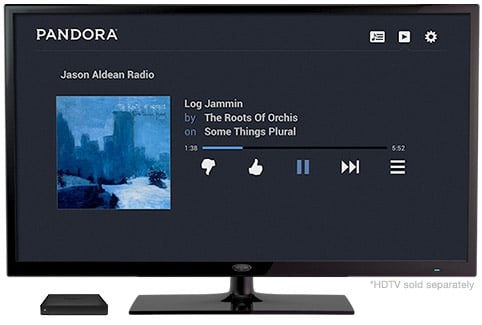 It seems like we should using TIDAL as the third competitor, right? Well, not exactly. TIDAL currently boasts a revolving door of CEOs, a dwindling library of offerings, and despite its boasts, a royalty rate either on par or below the industry standard (depending on who you talk to). So Pandora it is: The Internet's radio station, customized based on your mood and preference. Of course Pandora doesn't come with a savable library of music existing in the cloud, but it offers the best radio option of any streaming service out there in terms of variety and sophistication.
It's in Pandora's simplicity that it excels. Sometimes, the last thing you want as a listener is complete autonomy. If you want to drive, work, or simply let an algorithm take over as DJ, this is the way to go. Your stations can evolve and adjust to extents that Spotify or Apple Music simply haven't been able to duplicate, and at $4.99/month for the highest tier of commercial-free/unlimited skipping, it's the cheapest option by half.
Anyone wanting functionality with a high volume library and the best device compatibility is best off sticking with Spotify. Apple disciples are likely to prefer Apple Music. Anyone looking for a hands-off listening experience: Pandora. There's something out there for everyone, it's merely a question of finding what's right for you.
Follow Nick on Twitter @NickNorthwest
More From Entertainment Cheat Sheet:
Want more great content like this? Sign up here to receive the best of Cheat Sheet delivered daily. No spam; just tailored content straight to your inbox.