How Aquaria Went From 'Rupaul's Drag Race' Contestant to Collaborating With NYX Cosmetics
She may be an Aquarius, but that never stopped her. This drag queen is at the top of her game, posing with Lady Gaga, partnering with NYX cosmetics, and attending the 2019 Met Gala. Find out why this 23-year-old RuPaul's Drag Race contestant and Instagram celebrity is taking over the world, one lace-front wig at a time.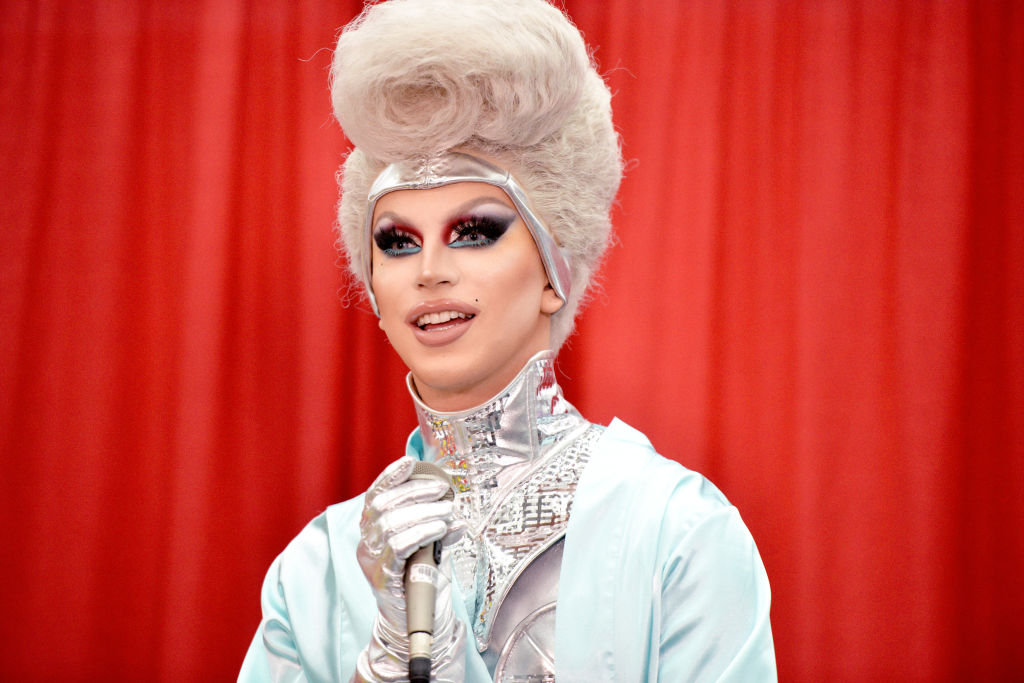 Aquaria is a 23-year-old New York City drag queen
Although she was originally from Pennsylvania, Aquaria started doing drag full time in New York City. She was underage then, but Aquaria managed to gain popularity in night clubs and across Instagram. Eventually, RuPaul's Drag Race season 4 winner, Sharon Needles took in Aquaria as her drag daughter.
"I've always been involved with the performing arts from a young age," Aquaria said in an interview with Forbes. "Whenever the opportunity came up, my grandmother would take me to the theater or the art museum to try to enrich my childhood with creativity and exploration… I started doing a couple drag shows in the summer after my final year or high school and then as I moved to New York City for college, there were more and more opportunities for me to go out and dress up and perform."
When Aquaria turned 21, she auditioned for RuPaul's Drag Race and made it onto season 10, along with drag queens like Vanessa "Miss Vanjie" Matteo and Monét X Change.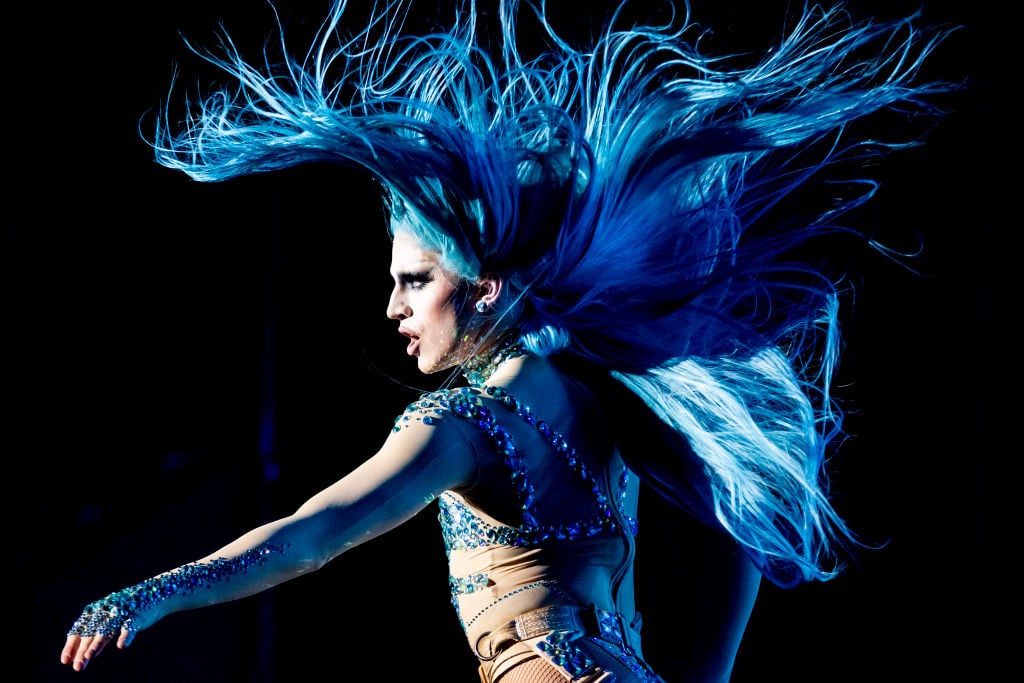 She competed on 'RuPaul's Drag Race' season 10
RuPaul cast Aquaria on RuPaul's Drag Race season 10 and within a few episodes, Aquaria was a front-runner for the crown. She won three maxi challenges, including the Snatch Game, where she played Melania Trump. Her runway look that week was an oil-slicked mermaid with cyan tears dripping out of her eyes. She earned her spot in the top four.
When it came time for fans to vote on Twitter for "America's Next Drag Superstar," Aquaria's picture had the most likes. During the finale, Aquaria won both of her lipsyncs, making her the winner of season 10. She is the youngest winner ever on the reality competition show.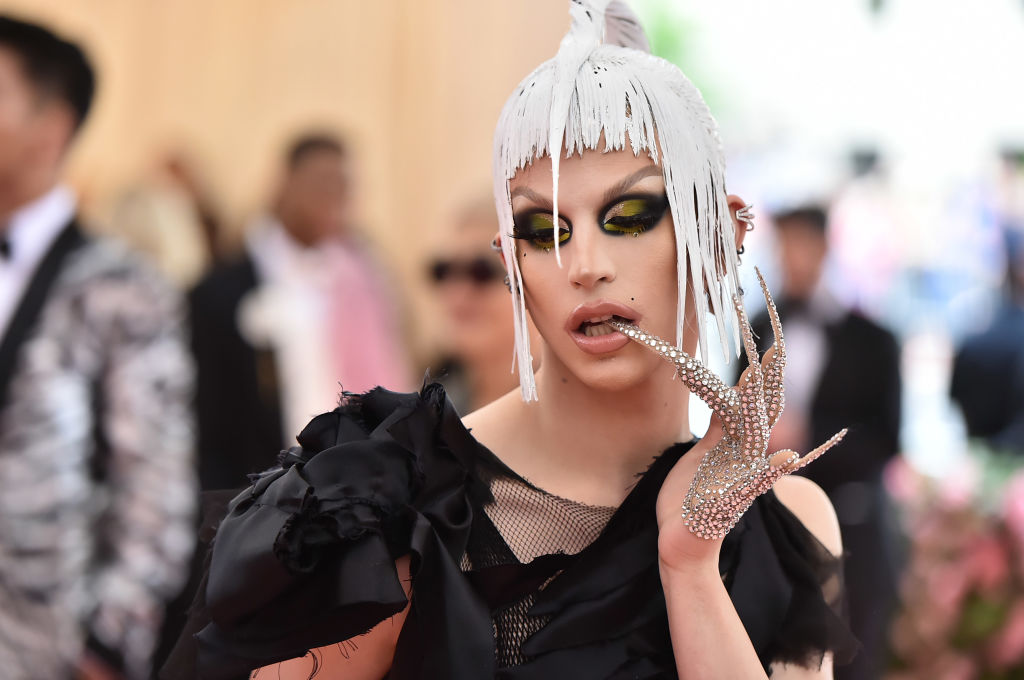 Aquaria was the first drag queen to attend the Met Gala
While there were a few drag queens on the red carpet this year, including Violet Chachki and RuPaul, Aquaria was the first drag queen to step foot on the Met Gala's red carpet. With a theme like "camp," it was only fitting that she attended, showcasing her creative fashion choices.
"The space was definitely friendly and queer-attempting this year which was really exciting," said Aquaria in an interview with Garage. "It's very surreal. It's awesome to be respected as a human at my age in general and then to be respected in my line of work and in my line of interest is even more incredible."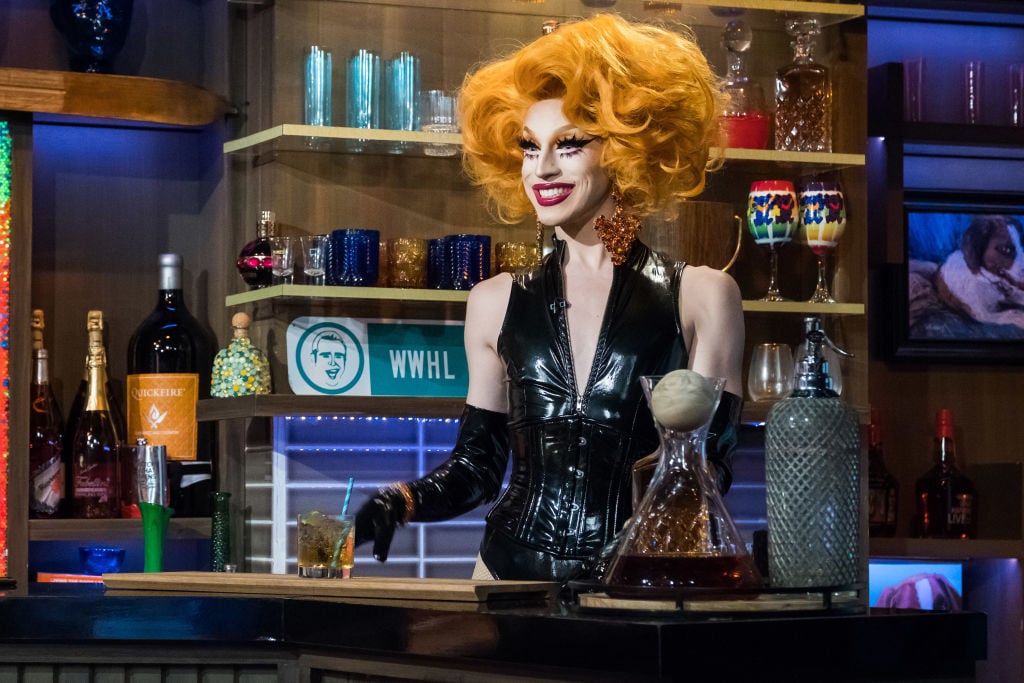 Aquaria collaborated with NYX Cosmetics
A few drag queens collaborated with makeup brands in the past. RuPaul's Drag Race alumna Alyssa Edwards announced her own eyeshadow palette collaboration with Anastasia Beverly Hills.
Within the same month, Aquaria premiered her first makeup collaboration, for the "Aquaria x NYX" eyeshadow palette. This was the makeup company's first-ever celebrity collaboration. Within a week, the product sold out on the company's website.
The drag queen also partnered with multiple fashion and lifestyle magazines, like Vogue and Cosmopolitan.
She met Lady Gaga

Aquaria is a Lady Gaga fan, just like the rest of us. The drag queen went to the Haus of Gaga exhibit at the Park MGM in Las Vegas. This is the same location as Lady Gaga's Las Vegas residency. On June 5, Aquaria posted a picture of herself with the music icon, obviously freaking out internally.
The drag artist is currently on tour, making stops in Las Vegas, San Diego, Louisville, and Nashville within the upcoming months.