How Archie Harrison Mountbatten-Windsor's Official Royal Title Will Change Throughout His Life
Prince Harry and Meghan Markle's son, Archie Harrison Mountbatten-Windsor might not have a royal title at the moment, but that will change throughout the course of his life. Due to his position — aka spot in the line of succession — the royal baby will have access to quite a few honorable titles, as well as prince status.

Find out how Archie Harrison Mountbatten-Windsor's official royal title will change throughout his life, ahead.

Archie Harrison Mountbatten-Windsor's royal titles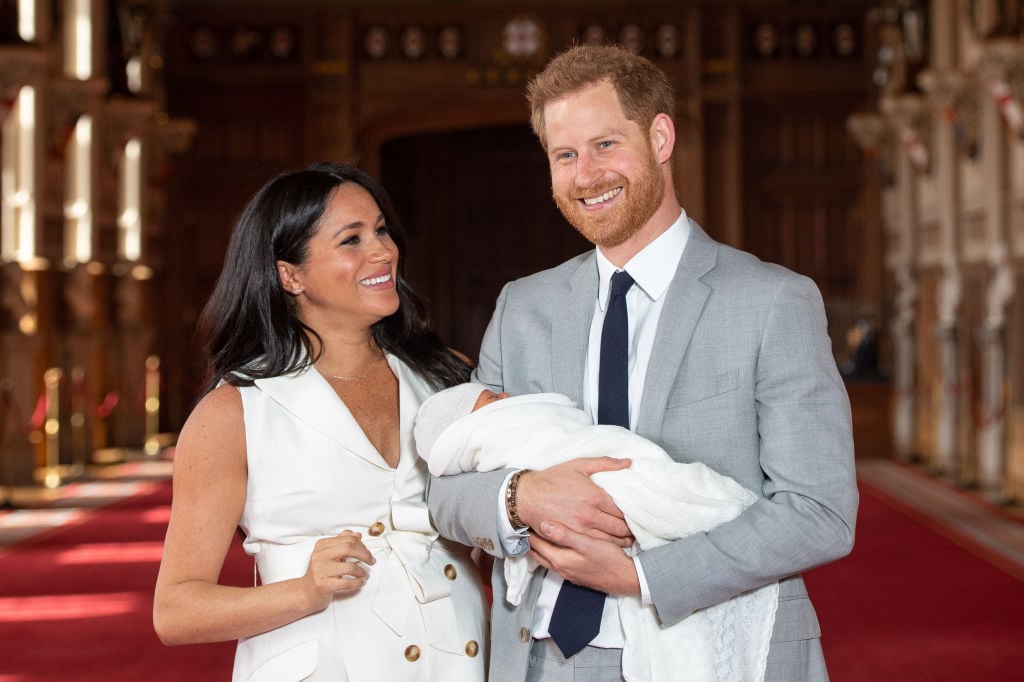 Right now, the royal baby doesn't have any fancy royal title attached to his name. In fact, it could be another decade before the royal baby receives one. Find out why, below.

Prince Archie of Sussex

When it comes to prince and princess status, the royal family has strict rules. According to the protocol, only the monarch's children and grandchildren are born princes and princesses. That's why all of Queen Elizabeth's children (Prince Charles, Princess Anne, Prince Andrew, and Prince Edward), as well as their children, hold such status. However, in the case of grandchildren, royal parents can refuse the status, like Princess Anne and Mark Phillips did with their children, Zara and Peter. Prince Edward's children are also without such status.

Here's where things get a little complicated: The only reason Prince William and Kate Middleton's children received prince and princess status is because Queen Elizabeth filed a special excuse to make it happen. This, in part, probably has to do with their position in the line of succession. After all, Prince George is just third in line and will be second once his grandfather, Prince Charles becomes king. Prince Harry and Meghan Markle reportedly gave their blessing for Archie to become a prince, but didn't want to make a fuss about it since, you know, he's just a baby and probably won't hold any royal duties (if at all) until he reaches adulthood.

So, when will Baby Archie become a prince? Under the royal family's official title protocol, the royal baby becomes a prince when his grandfather, Prince Charles, ascends the throne and becomes king. When that happens, he will become Prince Archie of Sussex, which is a nod to his parents' official titles, the Duke and Duchess of Sussex.

Will Archie become a duke?

Once he becomes a prince, he will remain one for the rest of his life. But, in addition to his prince status, he could receive an upgrade upon marriage or majority. In the royal family, men can earn a dukedom once they are of age or marry. That said, his dukedom would likely depend on his work in the royal family.

If Prince Harry and Meghan Markle's son follows in his parents' footsteps and becomes an integral member of the royal family, his grandfather (or, uncle, if Prince William is king by this time) could grant him a dukedom upon marriage. But, that all depends on how involved he is in the royal family and whether or not he wants to become a duke.

Other official royal titles

If Archie doesn't become a duke, there are plenty of other royal title options for him. Some of the more common ones include earl and viscount.

Check out The Cheat Sheet on Facebook!