What Does Archie Harrison Mountbatten-Windsor's Nursery Look Like?
Royal baby watch is officially over. Meghan Markle, the Duchess of Sussex, gave birth to her and Prince Harry's first child, a baby boy named Archie Harrison Mountbatten-Windsor on Monday. Archie made his first public appearance on Wednesday alongside his parents. But what does the young royal's nursery look like? Find out ahead.

White and gray color scheme

Frogmore Cottage, Prince Harry and Markle's home, has undergone major renovations (get more details below). One part of the renovations obviously being baby Archie's nursery. Katie Nicholl, a royal reporter, told ET, all about the baby's Frogmore Cottage nursery, starting with the color scheme.

"According to sources who are helping with [their new home] renovations, the nursery itself is going to be very modern," Nicholl said. "Don't expect to see any baby pink or baby blue. Apparently, it's going to be a monochrome palette—whites and grays, I'm told, will be the color theme for baby Sussex's nursery."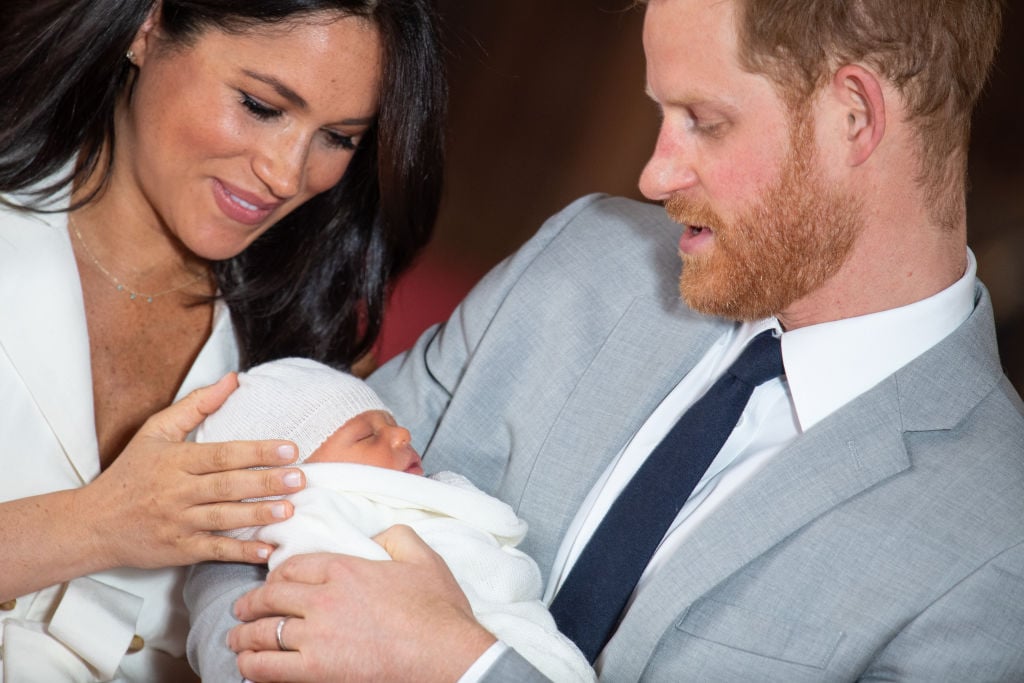 Besides being gender neutral, monochromatic colors "will help make the nursery feel airy, relaxing and bring adaptability to the space," Matthew Currington, Technical Director at The Lighting Superstore, told House Beautiful.

Markle created a mood board for Archie's nursery

According to Nicholl, Markle created a mood board for her son's nursery, which included, "top-of-the-line cameras, security windows, and a state-of-the-art stereo system."
Vegan, eco-friendly paint made it onto the mood board courtesy of Markle while new dad, Prince Harry, got excited about the gadgets and tech in his new baby's room.

Vicky Charles designed the nursery

The Duke and Duchess of Sussex love the design of the hotel and members' only club, Soho Farmhouse, so much that they hired Vicky Charles, the design director at Soho Farmhouse, to oversee the design of their home, including the nursery.

Babyletto crib in nursery

We know from Markle's baby shower that she received the 3-in-1 convertible Hudson crib by Babyletto as a gift.
With the toddler bed conversion kit, the mid-century modern crib will be in Archie's nursery for the next few years. The Babyletto brand ticks all the boxes for Markle who favors sustainable and eco-friendly products.

Frogmore Cottage renovations

Markle and Prince Harry have spent the better part of Markle's pregnancy getting their new home in order for their growing family. Nottingham Cottage used to be the Duke and Duchess of Sussex's home, that is before Queen Elizabeth II gifted them Frogmore Cottage. The royal residence used to house 20 apartments for royal staff but has since been converted into a five-bedroom home.

Significant renovations to Frogmore Cottage have reportedly included a yoga studio, an "elaborate Gone With the Wind-style double staircase," fireplaces in "principal rooms," a kitchen dining area, bookcases, and vanities. Aside from the cosmetic changes to the house, security has been upped at the Sussex household reaching "Fort Knox" levels.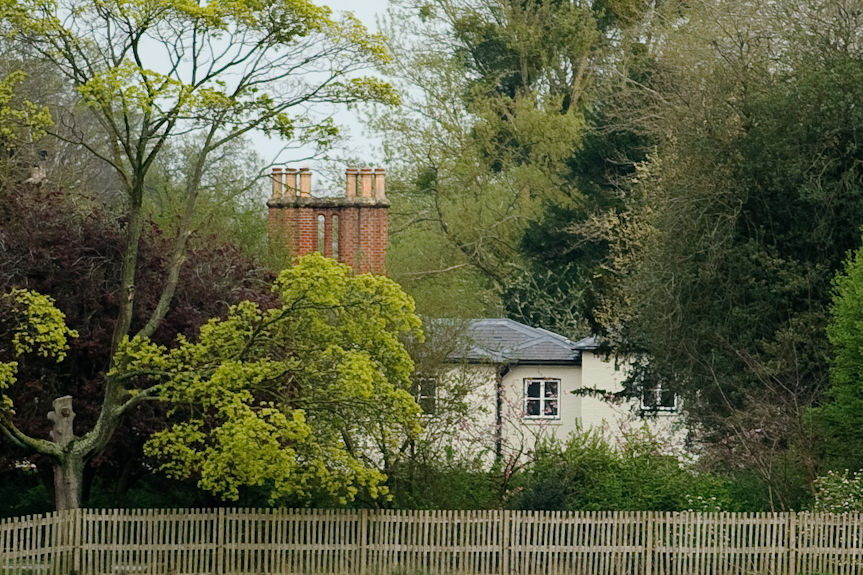 Another major undertaking during the renovation process involved soundproofing the entire cottage because of its proximity to London's Heathrow Airport.

The extensive renovations to Frogmore Cottage don't come cheap; the estimated cost of the project is said to be between $2.5 and $3.8 million.