Are Aesha Scott and Jack Stirrup From 'Below Deck Med' Still Together?
Fans were itching to know if deckhand Jack Stirrup and stew Aesha Scott from Below Deck Mediterranean were still together. Stirrup made an enormous declaration of his love for Scott by posting a huge homemade sign asking her to be his girlfriend.
The couple's connection has been adorably undeniable since that first date. Stirrup seemed hopelessly into Scott and the two spent as much time together as possible. During the season, Stirrup often showed his passion for Scott. He wrote her a love poem, plus he would leave sweet small touches in their shared cabin, like setting up her stuffed animals.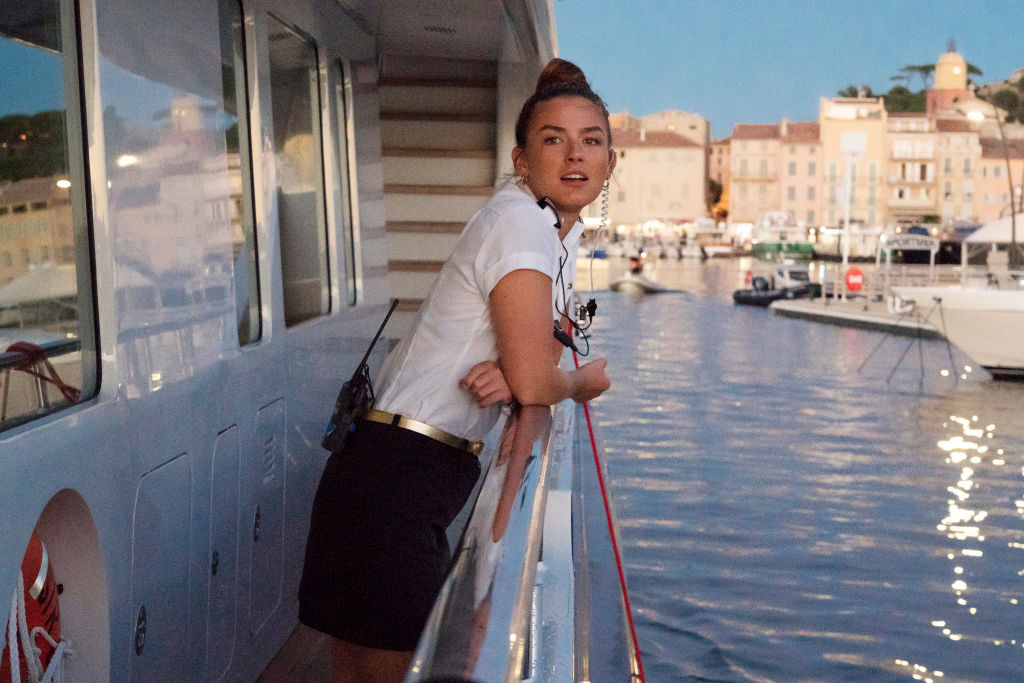 Scott said in the Below Deck Med After Show his grand gesture of love is exactly what women want and had never been asked to be someone's girlfriend in such a sweet way. So is the couple still together? Scott addressed this big fan question in her Instagram story.
Sadly, they didn't go the distance
Scott got right to her answer, telling fans that the couple is not still together. She waited to share the news until after the episode aired. "For some who haven't heard, I didn't want to burst your bubble but yes, we are no longer together," she shared. "I'm so sorry to the world. Because I know you all really wanted us to be."
She continues by saying the couple went their own way after the show. Why? "For things that are personal between Jack and I. But you know what? It's truly for the best. Because I want to go home and start my life in New Zealand. And he wants to be over in Europe and he's got all of his life in London."
Plus distance is a huge factor in why they aren't together. She concludes, "It wasn't meant to be. But rest assured, we can both genuinely say it wasn't for screen time. We both genuinely cared about each other and it was all real in the moment."
She cites one big factor that makes yacht coupling a challenge
None of the Below Deck romances have lasted. Even one of the most promising couples, chef Ben Robinson and stew Emily Warburton-Adams dated for some time on land. But they too learned that distance made the relationship impossible. Other crew romances fizzled just before the show ended. Romances like Tyler Rowland and Rhylee Gerber and Kelley Johnson and Jennice Ontiveros never made it to shore.
"When you're in yachting you are in such a bubble," Scott says. "And then you leave and you get into your real life. And you kind of have to think about the logistics of everything and it always changes when you leave a boat. It always changes."
But she has nothing but good vibes for Stirrup. She wrote, "He is a wonderful man and a great match for my playful humor which made it an even more fun experience!" She added, "Don't worry there is absolutely no hard feelings there. Nothing but love and good memories!"