Are Amber and Trent From '7 Little Johnstons' Getting Divorced?
The Johnston family has captured the hearts of American viewers across the country with their no-nonsense depiction of family life with dwarfism. One of their major goals has always been to display the reality of their everyday lives.

The Johnstons take pride in the fact that their show, while not the only show that examines the lives of little people, is the most realistic and true to the average person's life. Little People, Big World, for example, is set on a farm, and The Little Couple stars a doctor.

"Not everybody lives on [a] big farm," said Amber. "Not everybody is a doctor."

And just like every typical American family, the Johnstons run into relationship issues. This time, however, rumors are swirling that they could end up seeking a divorce.

A Young Love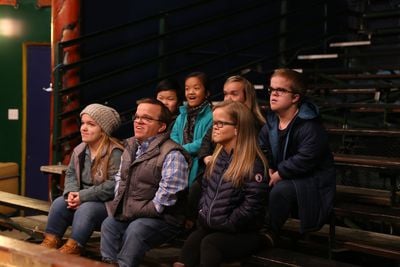 Amber and Trent have been married for twenty years, and that's nothing to scoff at. As a matter of fact, Amber and Trent first met when they were in high school. The couple actually met at a meeting for Little People of America, and sparks flew.

"Trent was my first relationship, we soon became best friends and we knew we'd get married," said Amber.

Amber and Trent dated long distance for more than two years, until Amber's college courses brought her closer to Trent. They've been together ever since, through two challenging pregnancies and three adoptions. But now, things seem like they might be getting a little rocky.

Hitting a rough patch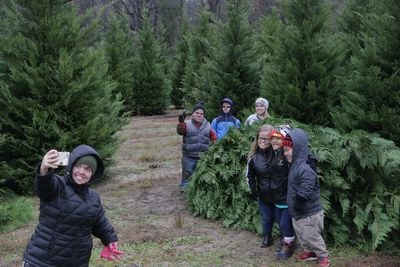 The possibility of marriage issues was revealed in the episode synopsis for Season 6, Episode 5.

"Alex and Emma are both excited to attend their school's Valentine's Day dance; Anna has finally earned the privilege to drive alone; after months of tension, Amber's at her wit's end, so she and Trent make an appointment to see a therapist."

The text makes it very clear that Amber is feeling frustrated. Amber even told the filming crew that, "Trent and I are going through a rough patch right now. I'm sick and tired of being pushed aside."

Trent doesn't seem to feel the same way though. He told Amber that, "…between you and I, there's no problems." Amber disagrees, replying with, "…we've been married for 20 years. We have five kids. There's issues."

Is it the teens?
In an interview with Good Housekeeping, Amber mentioned that she believes the rough patch is a result of living with five teens.

"We not only hit a big mark with the kids and all of them having their own personalities, but it's definitely put a heavy strain on Trent and I," said Amber. "We're at a very challenging mark in our family dynamics and home.

"We honestly have always — in all of the challenges that we have faced and continue to face — been a team," added Amber. "We know that a relationship, parenting, and marriage is a constant work in progress. With both of us feeling that and knowing that, we don't give up."

After twenty years of hard work overcoming difficulties in their financial, social, and family lives, it's hard to believe the Johnstons will let one rough patch split them up. Chances are good that this challenging portion of their lives is a result of many things coming together at once. And signing up for therapy is a positive move.

Amber indicated that divorce simply isn't in the cards for them. "We'll figure it out. We always do."