Are Ariana Grande and Normani Collaborating On A New Song?
It looks like Normani is planning on releasing some new music that could possibly feature another beautiful voice.
The former Fifth Harmony member recently teased a new song on Instagram and it sounds like Ariana Grande is lending her vocals to the upcoming single.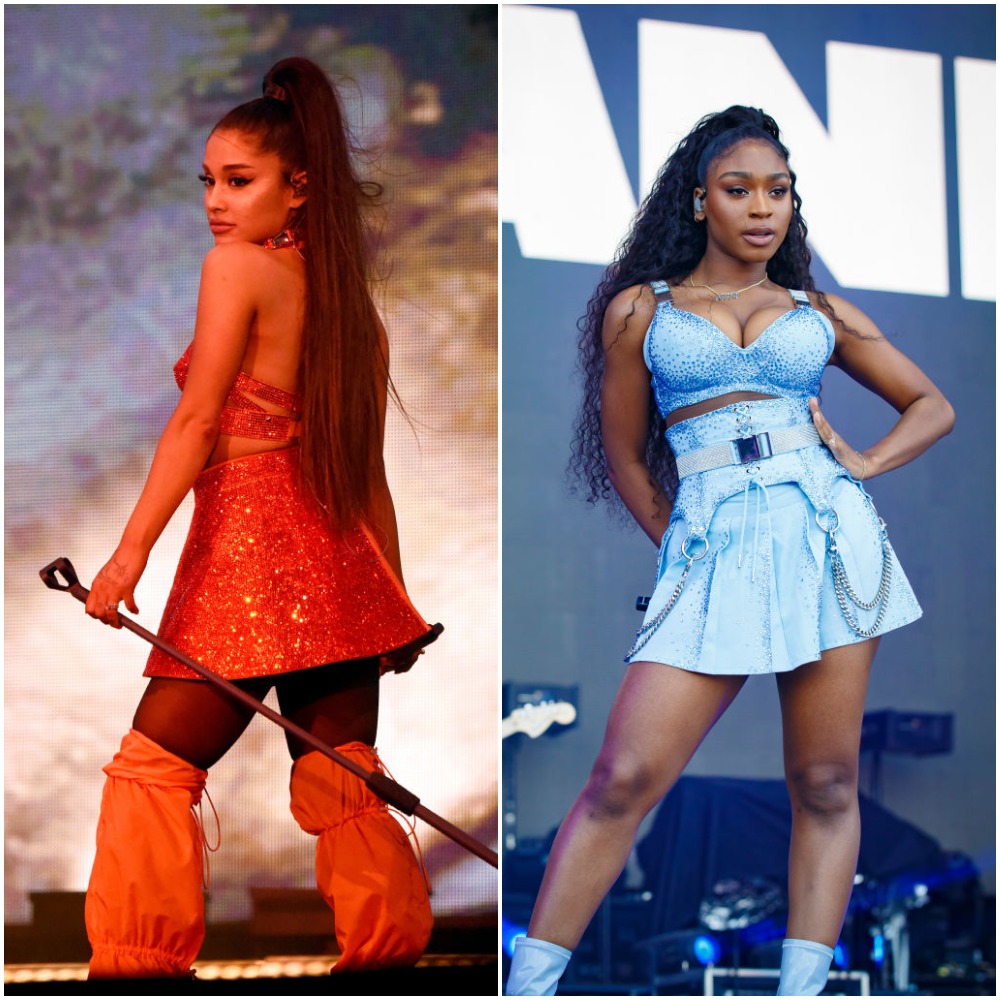 If "Dancing with A Stranger" and "Love Lies" weren't already amazing duets Normani has done, this new song is set to be an even bigger hit!
Normani gave fans a super-short snippet of the song
Many of us can easily agree that this summer has been full of some incredible song releases and it just keeps getting better.
Pop singer Normani has had her fair share hit singles climbing their way up the music charts and her upcoming song is most likely going to do the same thing.
On August 2, the former Fifth Harmony member took to Instagram to share a tiny snippet of what sounded like an upcoming tune that includes soulful songstress and fellow tourmate, Ariana Grande.
From what fans could hear, it sounds like the making of the ultimate summer hit.
In the seconds-long audio clip, you can just make out Normani and Grande singing, in beautiful harmony, the lyrics: "Get naked, but I won't tell them."
Though Normani or Ariana Grande has yet to announce when this song will be released, fans can assume it will definitely be soon.
While this Instagram post took many of us by surprise, some fans have been patiently waiting for these two singers to collaborate on a song.
A few weeks prior, the Normani had fans guessing a collab was on the way after posting a series of glamourous portraits of the duo.
With Normani having served as the supporting act on the first leg of Grande's Sweetener World Tour, the singers were bound to join for a song.
Normani has had fans speculating a possible collab was in the works
Though she is remaining mum on the collaboration speculations, Normani has been open about the solid bond she has established with Grande over these past few months.
While speaking with People, the former Fifth Harmony member shared just how close she and Grande have become and considers the songstress a close friend.
"We wear face masks, wake up really late, have breakfast, that kind of jam … just typical girls!" Normani told the outlet. "I feel like she's had an incredible year, especially going through as much as she has. The way that she's handled things, not only as an artist, but as a woman — I think she's the definition of resilience."
At the end of Grande's North American tour, Normani even took to Instagram to thank the singer for allowing her to be part of the experience and praised her for being the kind person she is.
"I love this beautiful creature beyond. I'm so damn blessed to know you and to have experienced your kind heart and selflessness for these last few months," the singer wrote under a photo of the two of them together. "guys I got to open for the biggest star in the world. I wouldn't have it any other way. You have my heart. Thank you for allowing me to share my gifts and for always encouraging me."
Seeing as though Grande has teamed up with friends for songs in the past, we're not dismissing the idea of something great coming out of these two singers' friendship.
There is no official release date or title for the single as of yet but we can already assume that this new song will definitely be the collab of the summer.