Are Bella Hadid and The Weeknd Still On Good Terms Despite Their Recent Split?
After four years of dating on-and-off-again, Bella Hadid and The Weeknd have decided to call it quits for good.
Though they have a long history together, the couple's relationship just became too much of a hassle to maintain on top of their demanding careers.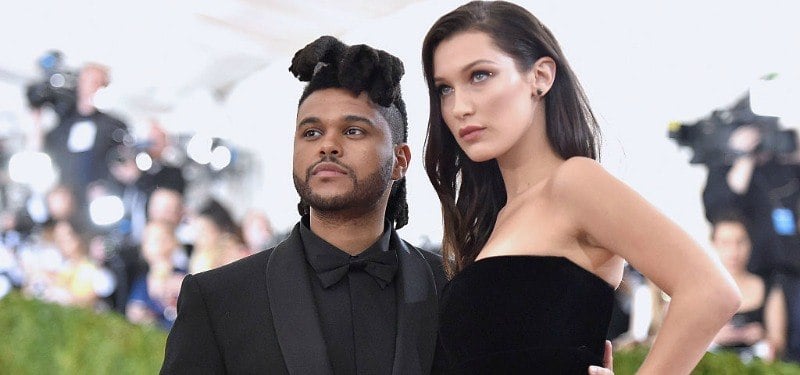 While their split is a tough pill for many of us to swallow, the main question many of us have is if their split caused any hard feelings between the pair?
The distance played a major part in their split
It is safe to say that many of us were left in shock after learning of Bella Hadid and The Weeknd's recent split.
Though the couple is known for their on-again-and-off-again romance, no one was expected them to go their separate ways just one year after they had gotten back together.
Many of us assumed that the couple was going to stay together for the next few years but it turns out that maintaining a relationship on top of their busy careers just became too much.
According to sources, Hadid and The Weeknd's (whose real name is Abel Tesfaye) split was the result of the constant distance they had to endure during their relationship.
With Hadid traveling the world for modeling gigs and The Weeknd busy with his music, making time to see each other was becoming a hassle.
"They are in different places right now, physically and mentally," the source explained to E! News. "Bella is prepping for her fashion week commitments and Abel is working on his music and his upcoming acting debut."
While the couple was able to make their long-distance relationship work at first, not being able to spend time together started to cause a rift in their romance, which as the source revealed, caused them to argue frequently.
A possible reconciliation is still in the cards for them
Though Bella Hadid and The Weeknd seem like their done for good this time, there is still a possibility the couple will get back together sometime in the future.
While their split took many of us by surprise, it was pretty amicable and the pair still love each other deeply, despite wanting to go their separate ways.
It is safe to say that Hadid and Tesfaye are remaining on good terms after all of this, so good that they aren't opposed to reconciling their romance one day.
"They hope to get back together at one point but for now are focusing on themselves and their projects," the source shared with E! News.
Bella Hadid and The Weeknd have made it obvious that they can't stay away from each other for too long.
After splitting for the first time back in December 2015, the couple got back together just two months later. 
Then, after maintaining their relationship for close to a full year, the supermodel and singer ended up going their separate ways yet again in November 2016.
So, if their dating pattern remains the same, we'll continue to keep hope alive that Bella Hadid and The Weeknd will reunite within the next few months.