Are Brad Pitt and Angelina Jolie Officially Divorced?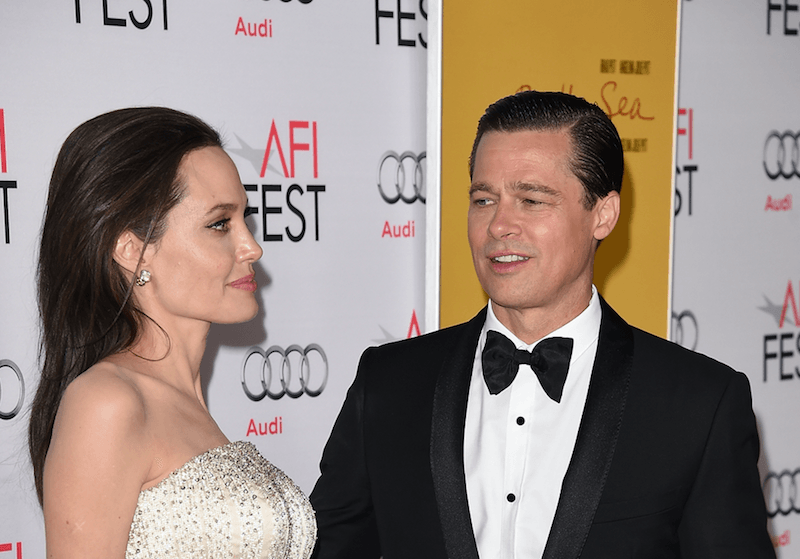 Luke and Laura. Scarlett and Rhett. Some couples shine so brightly, the public assumes they are somehow fated to be together. Such was the case with Angelina and Brad. Now, the pretty pairing seems doomed, and people are wondering if Brad Pitt and Angelina Jolie have finalized their divorce.
The complicated history of Brangelina
When Brad met Angelina in 2003, he was married to perky Friends star, Jennifer Aniston. Angelina had recently filed but was not yet divorced from Sling Blade star, Billy Bob Thornton. Despite speculation in the press that Brad and Angelina launched an intimate affair during the filming of Mr. and Mrs. Smith, both denied doing so.
Calling Brad "a huge surprise," Angelina explained to People magazine in 2006 that she and her co-star found themselves in a strange friendship that "just suddenly happened." Jolie noted that the attraction was real, but she was content to be a single mom, and the actors did not seriously consider romantic involvement until the movie wrapped production in 2004.
Brangelina begins
When People magazine coined the term "Brangelina" in 2005, it was not the first time a portmanteau of two names was used to denote a power couple within the entertainment industry. Lucille Ball and Desi Arnaz made a portmanteau of their names when they co-founded Desilu Productions in 1950. Decades prior, silent film stars Mary Pickford and Douglas Fairbanks mashed up their names and dubbed their Hollywood mansion "Pickfair."
Assistant professor of communications at Cal State Fullerton, Vanessa Díaz, told The Atlantic that the concept of Brangelina would go on long after the high-profile divorce is over. The professor also explained that the term Brangelina is now commonly used as an adjective to denote extravagance, sexiness, beauty, and romantic adventure.
How long were Brad and Angelina happily married?
Brad and Angelina seemed inseparable before the ink was dry on his divorce from Jennifer Aniston. According to Elle, Aniston filed on the grounds of irreconcilable differences in March 2005 after more than four years of marriage to Pitt. One month later, tabloid photos of Brad and Angelina along with her son Maddox in Kenya confirmed rumors that the stars of Mr. and Mrs. Smith were indeed a couple.
Angie and Brad played house and expanded their family for nearly a decade before finally tying the knot in France in August 2014. The former lovebirds were together for a total of 12 years before calling it quits in September 2016. Two years later, the once-happy couple is duking it out in courtrooms and on newspaper pages, and they're still not entirely divorced.
Today, Angelina resides in an 11,000 square foot Beaux-Arts mansion formerly owned by legendary Hollywood director, Cecil B. DeMille. Shortly after moving in, Jolie told Vanity Fair that she didn't obtain the property for its history and prestige. She got it because she needed a secluded place with plenty of rooms where she, the kids, and a Rottweiler named Dusty could unpack after spending nearly a year in rental homes and "living out of suitcases."
Who filed and why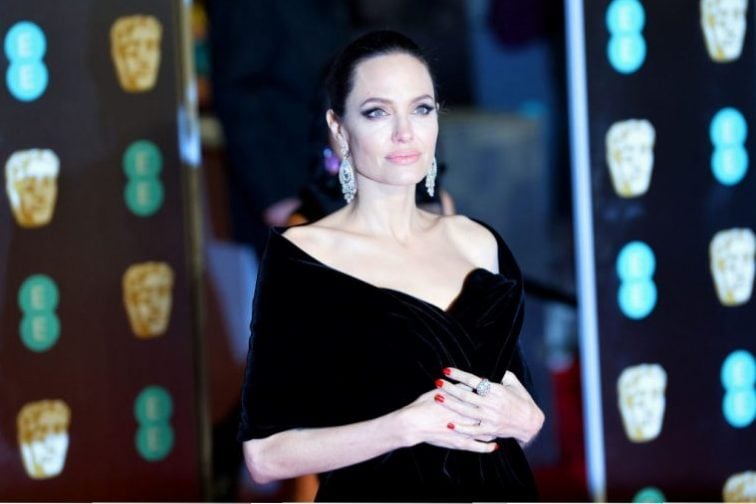 According to The Cut, Angelina filed for divorce shortly after a private airplane ride with Brad and her oldest child, Maddox Jolie-Pitt. None of the parties involved revealed precise details, but sources close to the couple say that an inebriated Pitt was involved in a physical altercation with the adopted teenager while aboard a small aircraft. At this point in time, both sides are blaming the other, peppering the media with accusations of mental cruelty and infidelity.
Why is the Angelina vs. Brad divorce taking so long?
As is the case with many high-profile divorces, money is a major factor. Along with financial considerations, Brad and Angelina have yet to solve custody arrangements. Each accuses the other of publicity stunts, and Angie has changed lawyers at least once during the extended proceedings.
Shortly after announcing their impending split, the couple told People magazine they were divorcing for the health of the family and requested privacy during a difficult time.