Are Brad Pitt and Angelina Jolie Planning to Work Things Out?
They went from being one of Hollywood's power couples to going through a highly publicized divorce complete with a bitter custody battle. Brad Pitt and Angelina Jolie have been fighting for the past two years over who their six children will live with. But now they might be taking bold steps to find a resolution.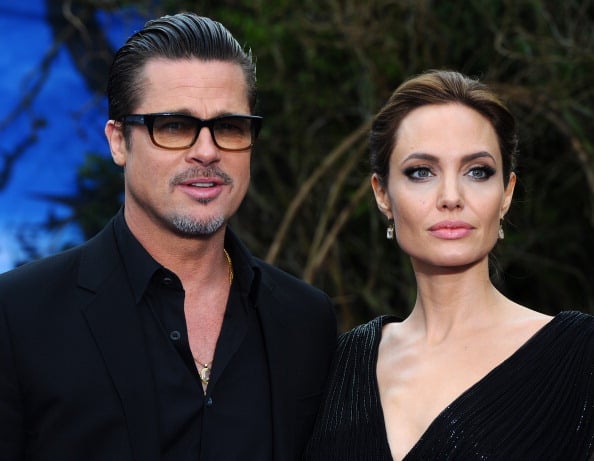 Brad Pitt and Angelina Jolie relationship timeline
The pair met on the set of the film Mr. and Mrs. Smith in 2003. Their on-screen chemistry was palpable, but both denied their relationship was anything serious. At the time, Brad Pitt was still married to Jennifer Aniston. Angelina Jolie claimed a relationship was the last thing on her mind – she had just adopted her son, Maddox, from Cambodia and was concentrating on being a single mom.
Photographs kept popping up of the two hanging out with Jolie's son, though they continued to deny romance rumors. In the end, Maddox was the one who made them admit their feelings for one another. According to the 2006 Vogue story Angelina Jolie explained that Maddox "just out of the blue called him Dad. It was amazing. We were playing with cars on the floor of a hotel room, and we both heard it and didn't say anything and just looked at each other. So that was probably the most defining moment, when he decided that we would all be a family."
The Jolie-Pitt family kept growing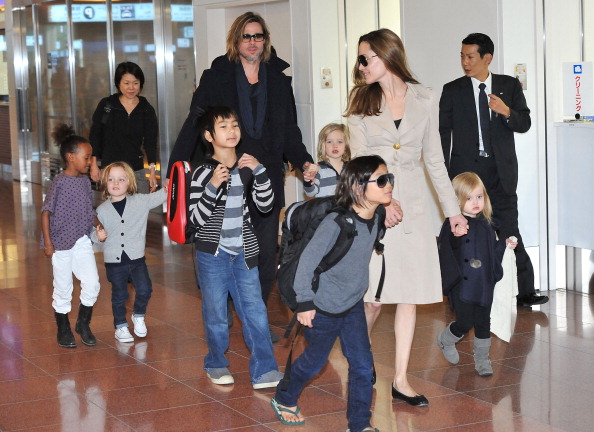 Jolie adopted another child in 2005 as a single parent but the foursome was constantly being photographed together. In January 2006, Jolie and Pitt announced they were expecting their first biological child together.
The following year Jolie adopted Pax from Vietnam and in February 2008, they announced they were pregnant with twins. The couple now had six children together but they weren't necessarily in a rush to marry. However, the kids talked them into it. Pitt and Jolie wed in a small ceremony on August 23, 2014.
They stuck together through health scares and plenty of other drama. But then seemingly out of the blue, Pitt and Jolie filed for divorce in September 2016.
A bitter custody battle ensued
After they officially broke up, Brad Pitt and Angelina Jolie began vying for custody of their three biological and three adopted children. Everything was going fine until the judge ruled that Jolie was in danger of losing primary custody of their kids if she didn't let them develop a "healthy and strong relationship" with her father.
Things haven't been going any better since then. But now Jolie and Pitt are taking bold measures to try to reconcile their differences.
Are Jolie and Pitt going away together?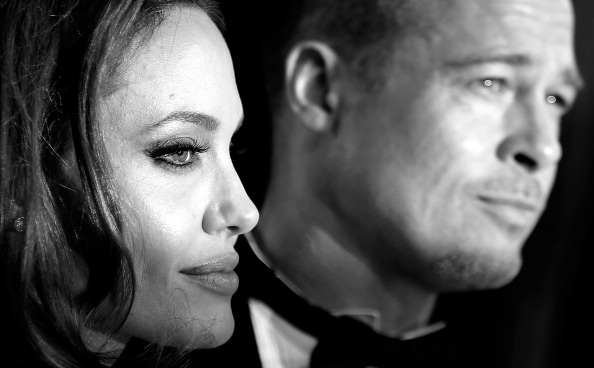 Sources say that even though the former couple has spent thousands of dollars on attorneys, they're no closer to reaching an amicable solution on who will get custody of the children. Because of that, they're now planning to go on a getaway together to work things out amongst themselves. Crazy? Yes. But it might be weird enough to work.
"Now they're going to try a brand new, relaxed setting outside of LA where they'll have uninterrupted privacy and a long weekend to try and hash things out," the source told Celebrity Insider.
But they're not going alone. Apparently, both Jolie and Pitt will be inviting their respective legal teams on the trip. They're leaving all six kids at home.
Hopefully they'll be able to come to a mutually agreeable resolution!