Are Brad Pitt and Margot Robbie Really Dating?
Brad Pitt is currently going through a public divorce with Angelina Jolie, and the two of them are working on an agreement for custody of their children as well as how to divide their joint asset. In April, a judge also declared both Pitt and Jolie to be single.
The breakup of Brangelina has also got many onlookers wondering about who Pitt could be dating next. There is no shortage of rumors, but one that has recently caught on is the fact that Pitt could be dating Margot Robbie. So is Pitt really dating his Once Upon a Time In Hollywood co-star or are these reports totally false? Here's what we know.
Why do people think Brad Pitt and Margot Robbie could be dating?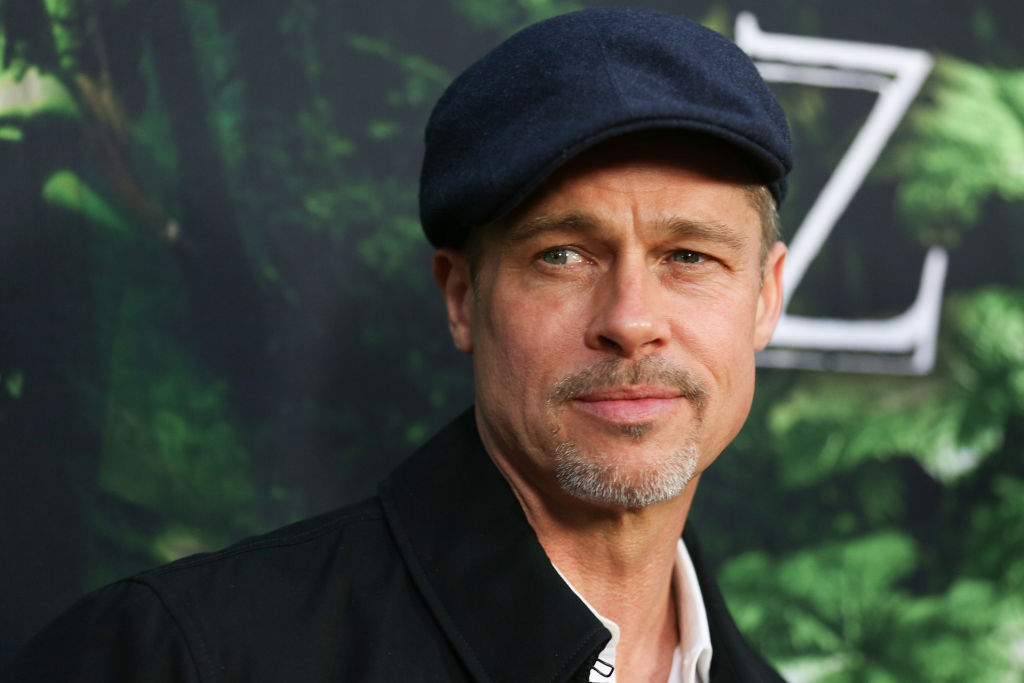 According to Woman's Day, Pitt and Robbie got on really well on the set of Once Upon a Time in Hollywood. The two of them have become close, with a source even alleging that "they constantly joke and tease each other with little private in-jokes, and Margot calls him 'B' for short."
The insider continued: "She gushed to her London friends about how supportive Brad has been and how incredible it's been to have him guide her in an industry in which he's been such an iconic actor for so long."
Robbie, apparently, also took Pitt to some of her favorite pubs in London.
This report in Woman's Day came not long after another piece in NW said that Brad Pitt confessed to Robbie about being in love with her. Although Robbie herself is married, her marriage has been failing and Pitt has been comforting her.
"Brad's been incredibly supportive and has been helping Margot through with words of advice, having been through two marriages himself," a source told NW. "He tries to lift her spirits whenever he can and he's clearly hoping that her marriage struggles will open a door."
Are Brad Pitt and Margot Robbie really dating?
While these reports about Pitt and Robbie are very juicy, the truth is that they are not true.
Gossip Cop debunked both stories, sharing that Robbie is happily married to Tom Ackerley, and there is nothing to indicate that her relationship is falling apart.
Moreover, Pitt used to drink heavily, though he has been working hard at staying sober for the past two years. As such, it seems unlikely that he would risk his sobriety and go to pubs with Robbie. Gossip Cop also pointed out that there is no photo evidence of the two stars at pubs in London either, which is suspicious considering how famous they both are.
A rep for Pitt told Gossip Cop that "his relationship with Robbie is friendly and professional."
Could Brad Pitt be dating anyone else?
There has not been any confirmation that Pitt has a special someone in his life. Of course, that has not stopped fans and tabloid reporters from trying to dig up more juicy gossip.
Aside from Robbie, Pitt has also been linked with other actresses: a notable one being Jennifer Aniston. Pitt and Aniston got married in 2000 and became one of Hollywood's hottest couple. As many people know, they broke up a few years later and Pitt moved on to be with Angelina Jolie.
Nevertheless, these days, fans seem to really want Pitt and Aniston to get back together. Both of them are single and Pitt was even seen at Aniston's 50th birthday party back in February. However, it seems that there is not much going on between these two stars and they are just keeping things platonic for now.