Are BravoCon Ticket Prices Too Expensive?
Bravo fans have been anxiously awaiting BravoCon details, which were finally released on Thursday. Along with location and event information, Bravo also announced details on ticket purchases and prices.
Although most Bravo fans were thrilled to finally learn details about the event of the year, many worried about how they'd afford to attend the convention. Memes about securing a third job to squeak into the three-day event, VIP style, began circulating on social media.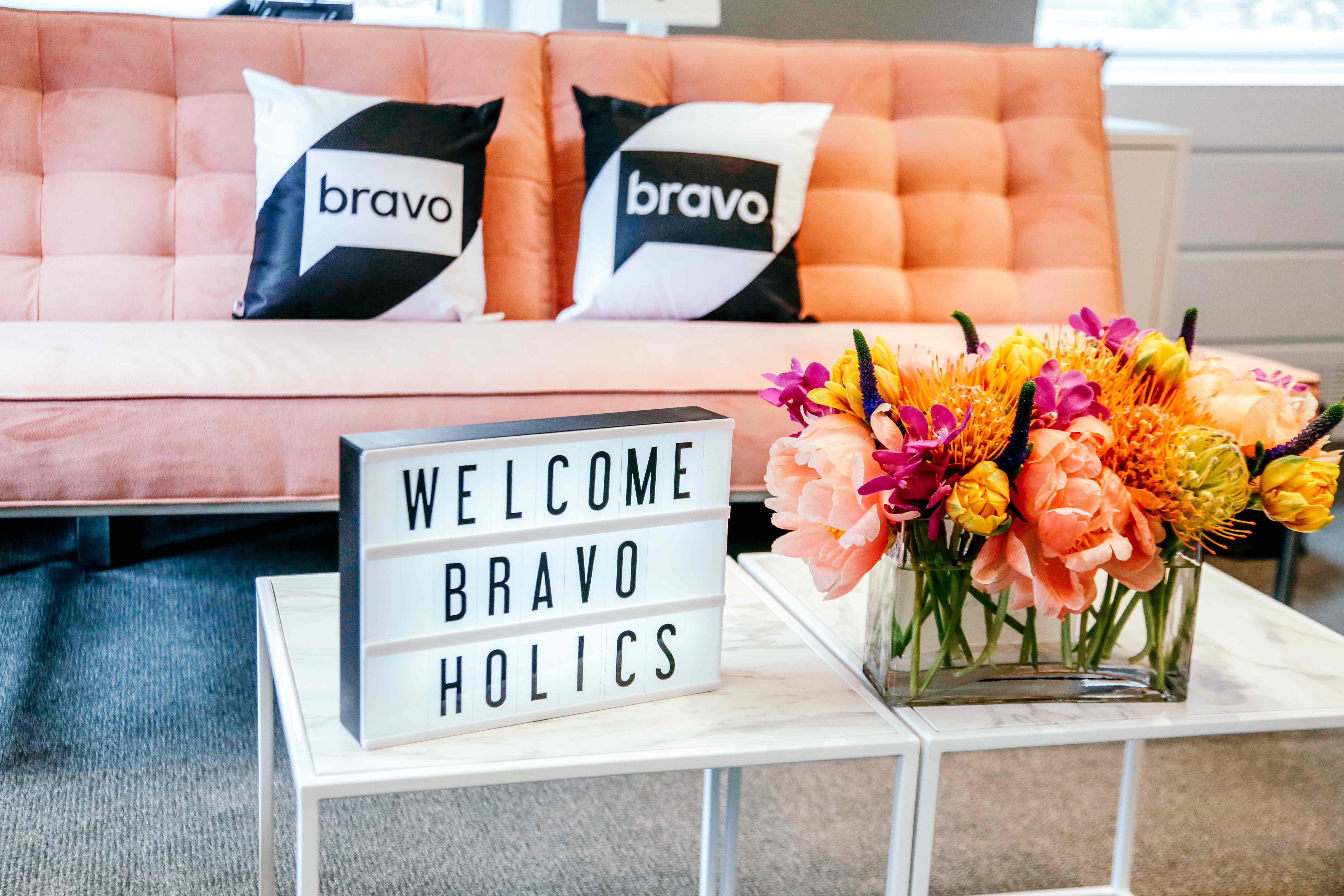 But also, fans seemed concerned about the basic ticket price too. "I need to find a sugar daddy within the next 5 days that can get me #BravoCon tickets," this fan tweeted. Others joked about what it would take to afford the VIP tickets. "VIP tickets cashing out an annuity to get VIP #BravoCon tickets nbd," another fan tweeted.
What does it cost to attend?
The basic ticket will set you back about $300 plus fees. This price includes access to the venue for all three days, Bravo themed photo ops, programming and meet and greets.
For VIP Bravoholic tickets, you'll pay $574.50 for the three days. VIP access affords ticketholders the same benefits as the basic ticket, plus VIP fast lane venue and bar access. Additionally, fans receive a special swag bag and priority access to purchase evening show tickets.
The mack daddy of all tickets is the SVIP – Future BravoLeb package will set fans back about $1,499.50. Prices include the benefits bestowed to the VIP and regular ticket holders. Plus, a premium swag bag, VIP lounge access, and an intimate meet and greet.
Shock (and then awe)
The hungry masses were thrilled when details were announced. But this excitement was quickly dashed with a little anxiety as many Bravo fans fretted about how they'd afford to go. Especially for those who demanded some face time with their favorite Bravolebs.
One fan snarked, "For $1500, I better be able to visit Joe Giudice in Italy." Another fan was simply bummed out at the basic ticket price alone. "@Andy, so so sad to see that you are charging $300 to go to BravoCon. I paid less than that for floor seat to the @PostMalone concert…damn shame."
This group pointed out the irony in all of it too. "So #Bravo fans have to pay a ridiculous amount (1,500) of money so women like Erika and DoritVick can fly, have lodging, bring and pay their glam squads, and bring their friends/fam free."
Could prices drop?
While it is highly unlikely Bravo will adjust the pricing structure, fans are doing their best to push prices into a more affordable zone. For instance, a few fans started a Change.org petition demanding that Bravo lower ticket prices.
Before prices were announced some fans hoped tickets would be comparable to other conventions like DragCon. "Rupaul's DragCon in NYC is $40 a day or $70 for the weekend so I'm really hoping it's similar to that," one person posted to Reddit when BravoCon was first announced. Another person remarked, "And $300 overall for a weekend VIP ticket. I imagine the pricing structure will be similar."
Now that the cat is out of the bag, Bravo will determine on Tuesday, August 13 who is willing to shell out the cash to attend the event.