Are Cardi B and Offset Back Together? The Real Reason Why She's Wearing Her Engagement Ring Again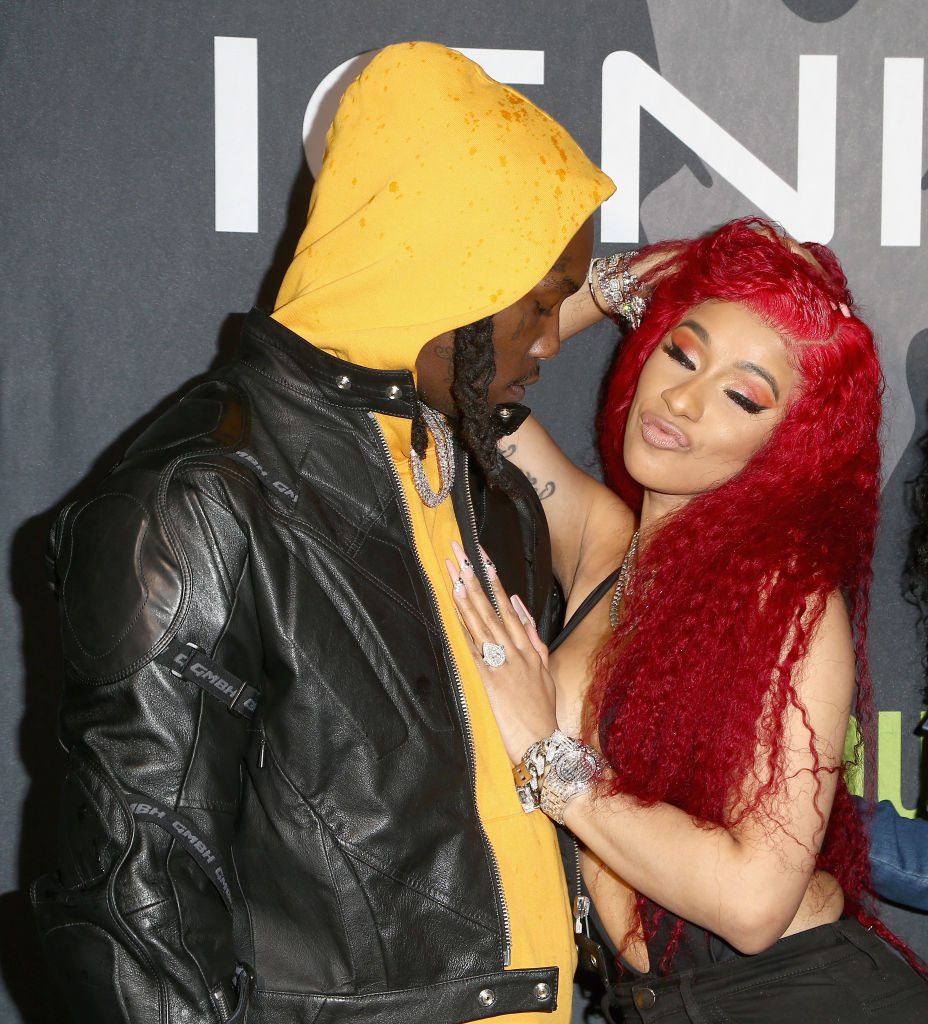 It looks like Cardi B and Offset are officially back together, as she recently appeared on Instagram wearing her engagement ring. Though they had recently reunited, the return of her ring has fans believing that they are staying together.
Cardi B and Offset's breakup
In December, the "Bodak Yellow" rapper took to Instagram to explain that the pair had called it quits after a year of marriage.
At the time, she said in a video: "So everybody been bugging me and everything, and you know I've been trying to work things out with my baby father for a hot minute now. And we really good friends and we really good business partners — and you know he's always somebody that I run to talk to, and we got a lot of love for each other, but things just haven't been working out between us for a long time."
The couple never officially divorced, however.
Offset asked for Cardi B's forgiveness
In response to Cardi B's breakup news, the Migos rapper posted an apology video in hopes of winning her back.
Offset took to Instagram to say: "I only have one birthday wish, and that's to get my wife back. Cardi, we goin' through a lot of things right now… I wanna apologize to you Cardi, I know I embarrassed you."
He continued: "I know I made you a little crazy, doing things I ain't had no business partaking in activity that I shouldn't have been taking in. I apologize for… breaking your heart, breaking our promise, breaking God's promise… I'm trying to be a better person."
Offset noted that he wasn't unfaithful, explaining, "but I was entertaining it, and I love you I hope you forgive me. My birthday wish is just to have you back."
He referred to himself as "a selfish messed up husband" and hoped to win her back, saying, "I love you, Kulture I want to spend Christmas with you, I want to be able to spend the rest of my life with you."
Offset and Cardi B share the Valentine's Day love
On Thursday, Cardi B took to her Instagram Story to share the Valentine's Day presents she received, including diamonds and a romantic gesture: Offset had strewn roses across the floor, written "I <3 Cardi" in flowers, and set up candles in their bathroom.
Amid the new diamond necklaces, earrings, and bracelets, was the return of Cardi B's 8-carat diamond engagement ring.
In the video, she's heard saying: "Oh, you're tryna get freaky freaky. Oh, you tryna drown. Alright bae, OK."
Will their relationship last this time?
In January, it was rumored that Cardi B and Offset were working on their marriage, as TMZ reported at the time the couple were "focusing on fixing their marriage" and had been "communicating regularly," despite their physical distance with professional obligations. At the time, Offset was performing with Migos in Miami for New Year's and Cardi was touring in Australia and Perth.
The report also noted that "their friends are confident they'll be rock solid again soon," and that Offset was "vowing to change his ways and be faitful and honest with him."
With the recent reappearance of her engagement ring, it certainly seems like they're back on solid ground with their relationship.