Are Former 'Teen Mom' Stars Farrah Abraham and Jenelle Evans Friends?
When it comes to the Teen Mom OGs, there is never a shortage of drama.
Farrah Abraham and Jenelle Evans are almost always making headlines for either causing major controversies or just being at the center of ongoing drama.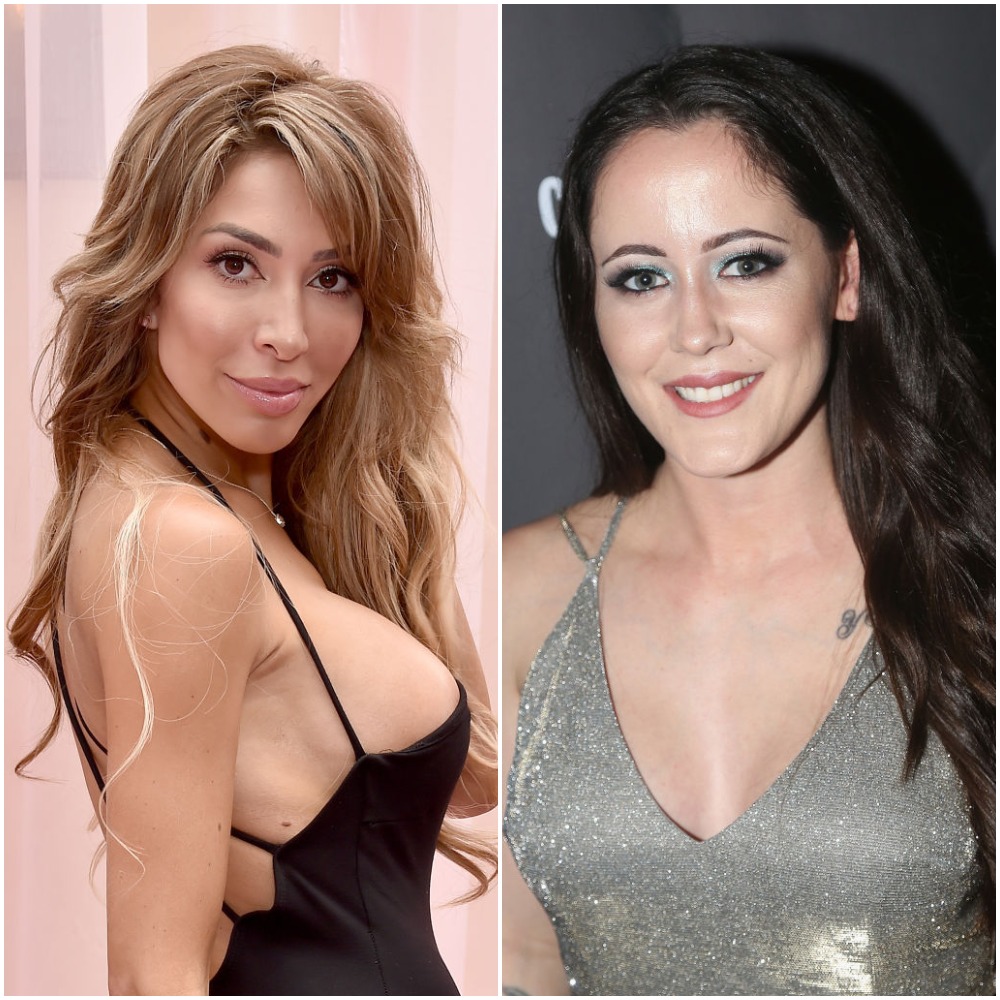 Though these two women haven't really had ill feelings toward one another over the years, Jenelle Evans' most recent family drama has Farrah Abraham heavily questioning ever associating herself with her former co-star.
Abraham had a lot to say about Evans' parenting
As two of the most controversial Teen Mom stars, Jenelle Evans and Farrah Abraham have found themselves at the center of a lot of drama over the years.
Though a majority of their issues have been with family members and even the Teen Mom production crew, there hasn't really been a time the reality stars have had it out for one another.
However, Jenelle Evans' recent drama with her husband has caused Farrah Abraham to rethink her feelings toward her former co-star and even call her out in the process.
On July 11, TMZ caught up with Abraham to get her take on the claims that Jenelle Evans' husband, David Eason, admitting to killing their family dog was just a publicity stunt.
The incident was heavily covered by news outlets back in May when the reality star revealed on her Instagram that Eason had shot her dog after it allegedly bit their young daughter.
The entire investigation cost Jenelle Evans her career with MTV and also made her lost temporary custody of her children.
When asked what she thought about her co-star's situation, Farrah Abraham told TMZ,  "No, that's not a publicity stunt to kill an animal, and she should not be with a man who's like that."
She continued by calling out her former co-star for being a mother who puts her love life before the well-being of her children.
"And for her to choose a horrible man over her kids, she's a failure as a mom. … I don't think any woman who chooses a man and abuse over her children is in the right state of mind to have kids," Abraham said.
The reality stars haven't really had issues with each other in the past
Though a lot of people aren't the biggest fans of Jenelle Evans at the moment, this is the first time Farrah Abraham has publically called out her former co-star.
For years, it seemed as though Evans and Abraham didn't really have a problem with each other seeing as though they were only ones who stirred up the most drama on the show.
Aside from Jenelle Evans poking fun at Farrah Abraham for not allowing the film crew to use the bathroom in her home and forcing them to use portable toilets, the reality stars have never expressed ill feelings toward one another.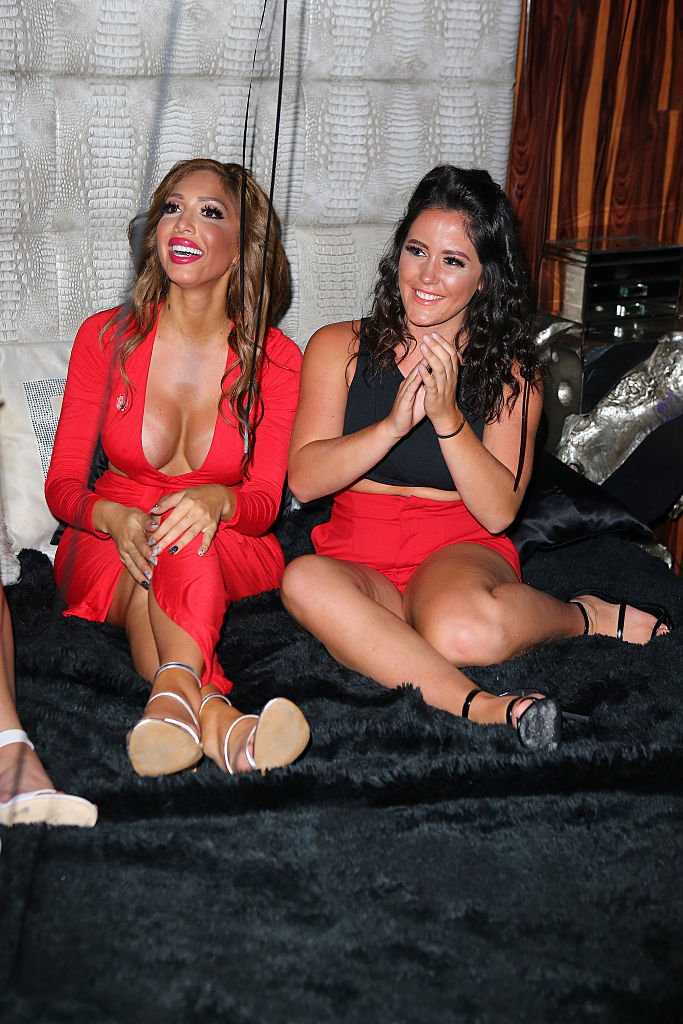 As for whether or not the two women are friends, that is still pretty debatable.
With Farrah Abraham sharing some pretty strong words regarding Evans' parenting, many of us can guess that a friendship between them now is pretty unlikely.
Since both of them are no longer employed by MTV, there is no reason for them the associate with each other on a frequent basis.