Are Harry and Meghan Taking 'Normal' Notes From William and Kate?
Kate Middleton and Meghan Markle come from very different backgrounds. Kate was in college living a pretty normal life when she met Prince William. On the other hand, Meghan was a famous American actress when she found her Prince Charming, Prince Harry.
Considering how different their lives were before getting married, it makes sense that their lives with Prince William and Prince Harry are bound to be different. Even though there's no reason the two couples should act the same, people can't help but compare them, and sometimes unfavorably.
Recent sightings of the Duke and Duchess of Sussex has fans wondering if the two are trying to be more 'normal' like their royal counterparts, Prince William and Kate Middleton.
They went to a pub for lunch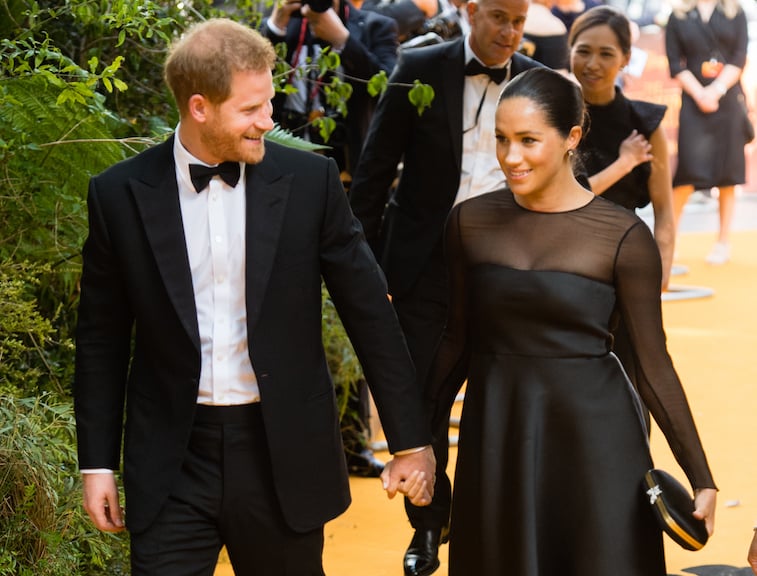 Meghan Markle and Prince Harry took baby Archie for a casual lunch at a pub. While this wouldn't be a big deal for any other British couple, it kind of is for these two. The pair isn't often seen in public, and recently faced criticism for taking a private jet to France for a family vacation.
Elton John, a longtime friend of the royal family, jumped to the couple's defense. It turns out he paid for the private flight, after inviting the young family to vacation in one of his houses.
The couple still hasn't said anything about the fact that they flew in three private jets, despite saying that they're dedicated to the environment. All that fuel for just their family is pretty bad, environmentally speaking.
Was the pub visit an attempt to make up for the vacation?
Fans are wondering if the pub outing was Meghan and Harry's attempt to normalize themselves. The lunch was pretty regular. The price was so accessible almost anyone could have afforded to eat there.
It's also reminiscent of something Kate and William would do. They're often seen drinking beer in pubs. Kate is known to enjoy a nice pint when she's not expecting. Could Meghan and Harry be taking notes from the older pair?
Kate Middleton and Prince William are pretty normal
It doesn't help that the other royal couple seems so normal. Aside from going to pubs, they do tons of other 'normal' things. Kate and William have been seen on regular commercial flights. In fact, they were seen on a budget flight right around the time Meghan and Harry were catching heat for the private flights.
The pub lunch does seem like something that Kate and William would do. It could be that Meghan and Harry wanted to appear a little more personable. Or maybe it was a really good pub.
The two couples are not the same
Even though the media is constantly comparing the two couples, they're not the same. They don't want to live the same lives, and the media may need to settle down and stop expecting it. The constant comparisons and attacks on the Duke and Duchess of Sussex are starting to get on everyone's nerves.
The newest royal couple has done some amazing work this year. They've dedicated a ton of time to charity, and promoting social issues, all while having a baby and carrying on with all their other royal duties. The press never seems to cover that. Instead, British tabloids focus on where they're vacationing, and how the queen might be feeling about them.
Elton John's recent Instagram post defending the couple was quite poignant. He likens the media coverage of Meghan Markle to what Princess Diana endured during her tragically short time as a royal family member. He blames the tabloids for her death, and basically tells them to lay off. Hopefully the tabloids follow his advice. After all, normal is different for everyone.