Are Jaden Smith and Tyler the Creator Actually a Couple?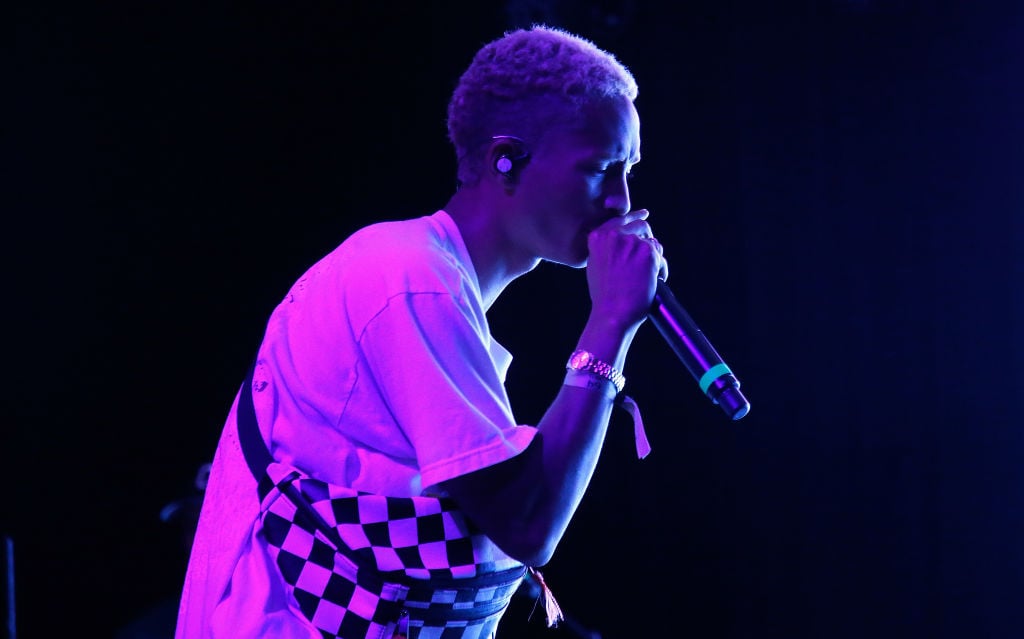 The mystery continues. Will Smith's son Jaden Smith reaffirmed Tyler, the Creator is his boyfriend. A few days prior, Jaden boldly declared his love and admiration for the rapper during an event. However, Tyler has been silent on the issue so far. So, what exactly is going on here?
The revelation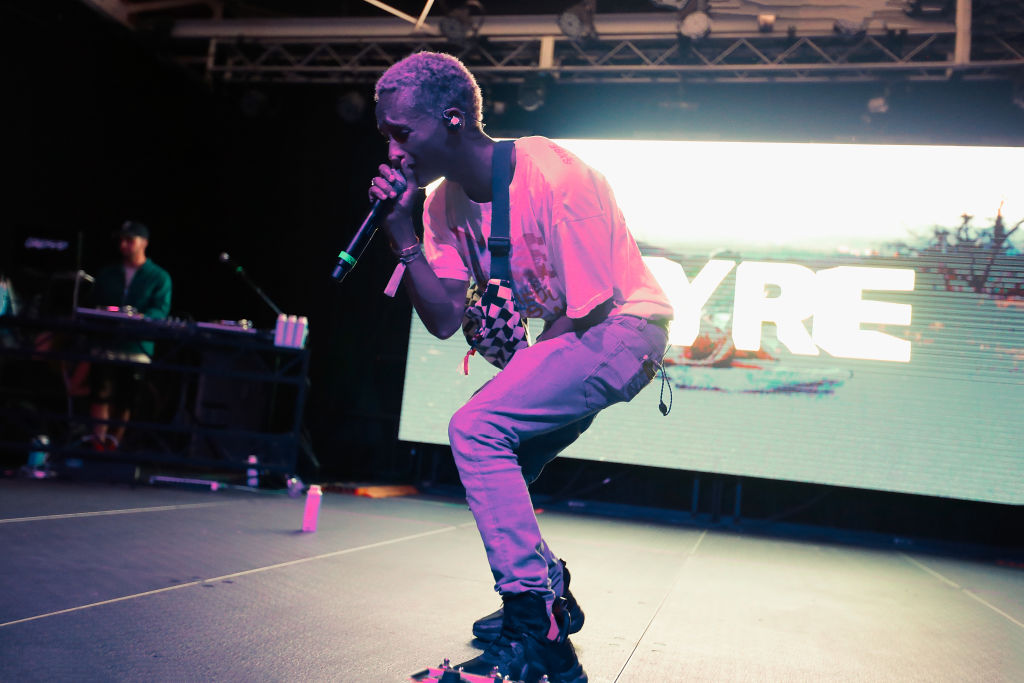 Smith decided to make a very special announcement during a big event. While performing at Tyler, the Creator's Camp Flog Gnaw Carnival in Los Angeles earlier in November, Smith paused his set to let the audience know he and Tyler are a couple:
I just want to say Tyler, the Creator is the best friend in the world and I love him so much. And I want to tell you guys something. I want to tell you. Tyler doesn't want to say, but Tyler's my boyfriend, and he's been my boyfriend my whole life. Tyler, the Creator is my boyfriend. It's true.
Jaden Smith wants the world to know Tyler the Creator is his boyfriend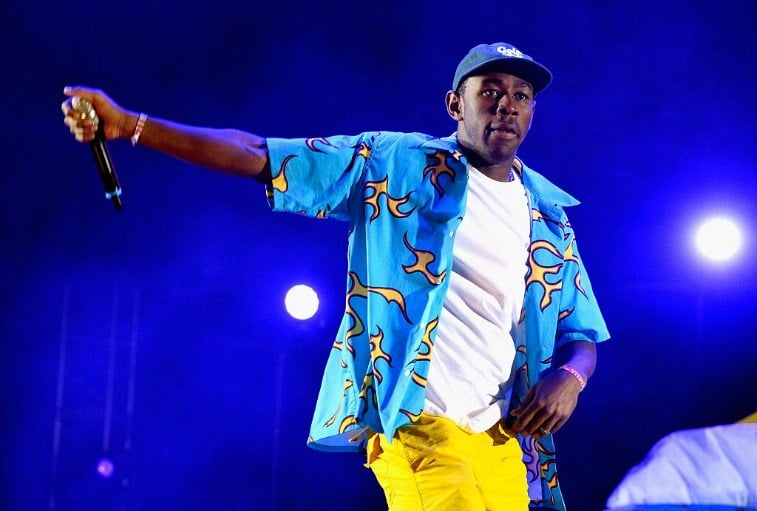 For some reason, Smith felt the need to shout his relationship status from the rooftops once more. After his first revelation, Smith again said he and Tyler, the Creator are an item during his Apple Music Beats 1 Radio show MSFTS Frequency. "I recently said that Tyler, the Creator is my boyfriend and that's true, so, just so you know," he said. Us Weekly points out that later on Smith clicked "like" on two Twitter posts that said: "@officialjaden reaffirms he has a boyfriend."
Tyler, the Creator's response to Jaden Smith saying he's his boyfriend
So far, Tyler has neither confirmed nor denied Smith's claims. After Smith made his first announcement during his concert, a camera caught Tyler shaking his head, "no." However, it's not clear if his response meant "no, it's too early to say anything," or if it meant, "no, we're definitely not a couple." Tyler did call Smith "crazy" on his Twitter feed after the incident, but that could mean just about anything.
Another artist who recently came out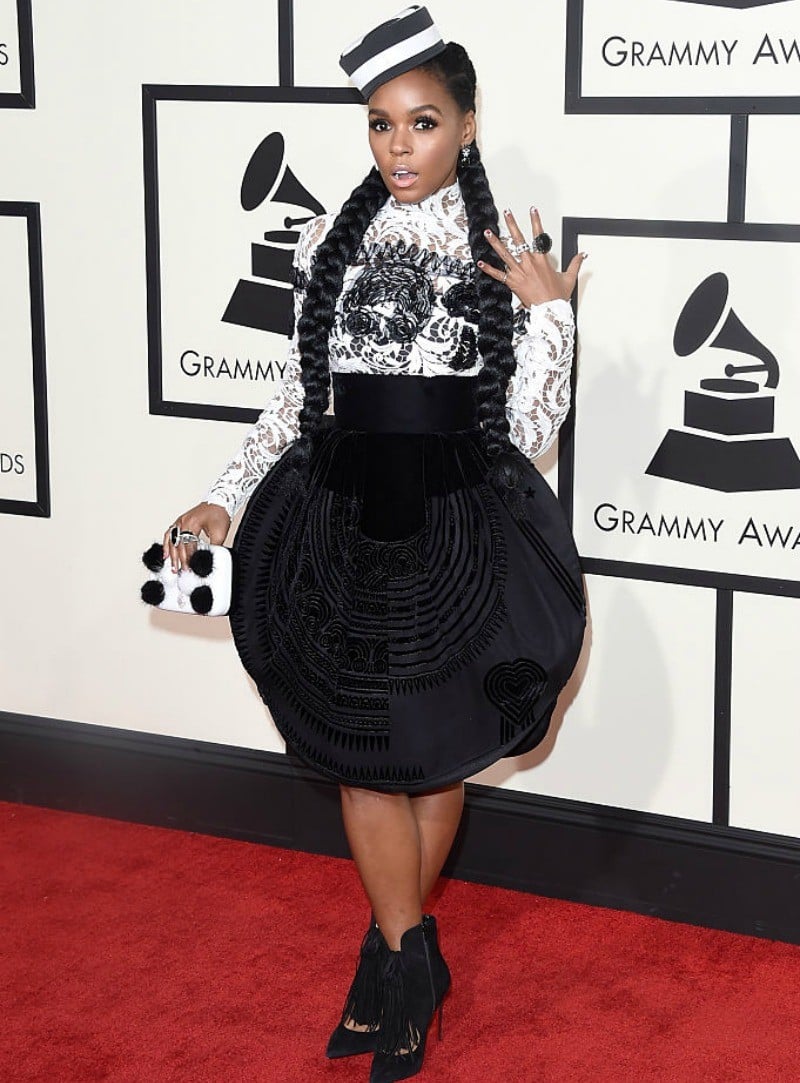 Earlier in 2018, Janelle Monáe revealed she is pansexual. Her sexuality had been somewhat of a mystery, so fans were happy to finally hear what Monáe had to say about how she identifies herself.
Monáe told Rolling Stone she previously identified as bisexual, but upon learning about pansexuality, she decided to broaden her gender identity. She says she learned more about herself during her research on sexuality. "Later I read about pansexuality and was like, 'Oh, these are things that I identify with too.' I'm open to learning more about who I am," said Monáe in her Rolling Stone interview.
Shawn Mendes is trying to clear up misconceptions about his sexuality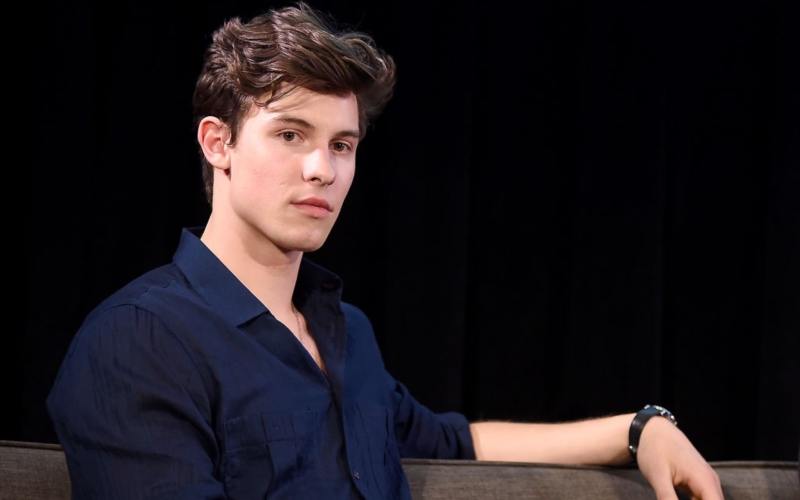 Although some stars are happy to reveal their same-sex relationships, others try to fight against any confusion about their sexuality. In a recent Rolling Stone interview, singer Shawn Mendes said he feels the need to prove he is not homosexual.
In the interview, Mendes said rumors about him being gay bother him. "I'd like to say I don't care about it, but that's not true," he told Rolling Stone. "In the back of my heart, I feel like I need to go be seen with someone — like a girl — in public, to prove to people that I'm not gay. Even though in my heart I know that it's not a bad thing. There's still a piece of me that thinks that. And I hate that side of me."
Read more: Janelle Monáe Reveals What Being Pansexual Actually Means and Why She Once Said She 'Only Dates Androids'
Check out The Cheat Sheet on Facebook!