Are Jake Paul and Tana Monegeau Still Married?
Tana Mongeau and Jake Paul's relationship just gets more confusing with each passing day.
Since tying the knot back in July, the details surrounding the couple's marriage have been in question and many fans still aren't sure if this union was even legit.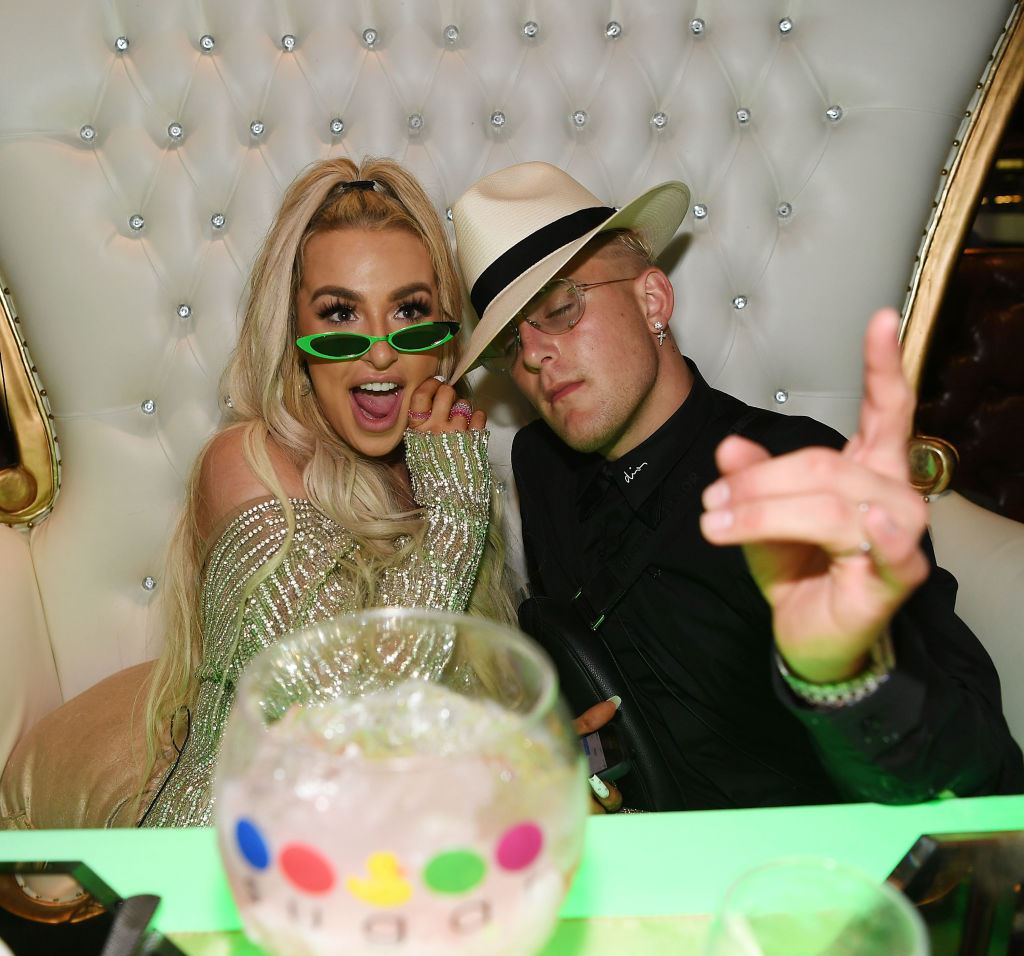 While Mongeau and Paul have made it clear that they are indeed in a relationship, fans can't help but wonder if the couple's marriage is still going strong?
They currently live in separate homes
When it comes to YouTube couples, Jake Paul and Tana Mongeau's relationship is the most unique one yet.
After getting married in Las Vegas back in July, fans have been very confused as to where the couple's relationship currently stand.
Aside from many people saying that their marriage was never real, Paul recently confirmed that he and Mongeau are married, despite not their union not being legal.
Though they are still "married," Mongeau's recent reveal will have you even more bewildered about their relationship than you initially were.
During her recent interview on the Zach Sang Show, the YouTuber explained that though she and Jake are very happy together, they're not taking marriage too seriously at the moment.
"Neither of us are really realistically fit in the place to be married right now," she said.
Mongeau then shared that despite being married, they continue to live in separate homes since they feels as though that is the best thing for them at the moment.
"Jake lives in Calabasas in a house with like 35 f*cking people that all have like G7Xs and f*cking Joby tripods and I live with like seven stoners," she explained. "Our worlds are very different in that regard."
While she is happy living in the same house with her friends, Mongeau can picture herself living in Paul's house one day in the future.
"I could see myself living in the Team 10 house, it's just like, I've got a house and a lot of sh*t I have to deal with right now…Uprooting my whole world into the Team 10 house might not be the solution," she said.
They don't have a marriage license
In addition to living in separate homes and their marriage not even being legal, Jake Paul and Tana Mongeau's relationship continues to get even more interesting than we would've thought.
During a recent interview with Entertainment Tonight, Paul confirmed that though he is still married to Mongeau, they do not have a marriage license.
"I think it happened so fast because we just wanted to do everything so fast, and I don't think being married on paper is the same thing as just being married in general," he explained. "I don't think a paper means you're married."
Although many people witnessed their Las Vegas nuptials, the famous YouTuber admitted that he and Mongeau never had a marriage license and don't plan on getting one any time soon.
"I don't think so … because we're probably gonna get divorced eventually," he joked.
While many of us are certain you need a marriage license to consider yourself husband and wife, Paul and Mongeau just aren't your typical married couple.
Aside from not being legally married, the couple's relationship just got even more interesting after Paul confirmed that he and Mongeau have an open marriage.
After Mongeau was spotted hanging out with Noah Cyrus on Instagram, Paul shared that he'd be open to a threesome with them.
"I think Noah and Tana are like wanting to hook up and Noah's the one pushing that narrative, which I think is dope," Paul said before adding, "I could be there."
Though they are able to see other people, Mongeau and Paul are very happy together and we'll just see how their "marriage" plays out.