Are Jennifer Aniston and Justin Theroux Back Together? This Raises Questions
Jennifer Aniston and Justin Theroux shocked everyone in February 2018 when they announced their separation. The former power couple issued a joint statement to multiple publications that read:
"We have decided to announce our separation. This decision was mutual and lovingly made at the end of last year. We are two best friends who have decided to part ways as a couple, but look forward to continuing our cherished friendship."
In the months that have followed, Aniston and Theroux haven't said much about each other. Both seemed to have moved on and closed that chapter of their lives. But on Nov. 28, the pair reunited, sparking rumors that they're secretly back together.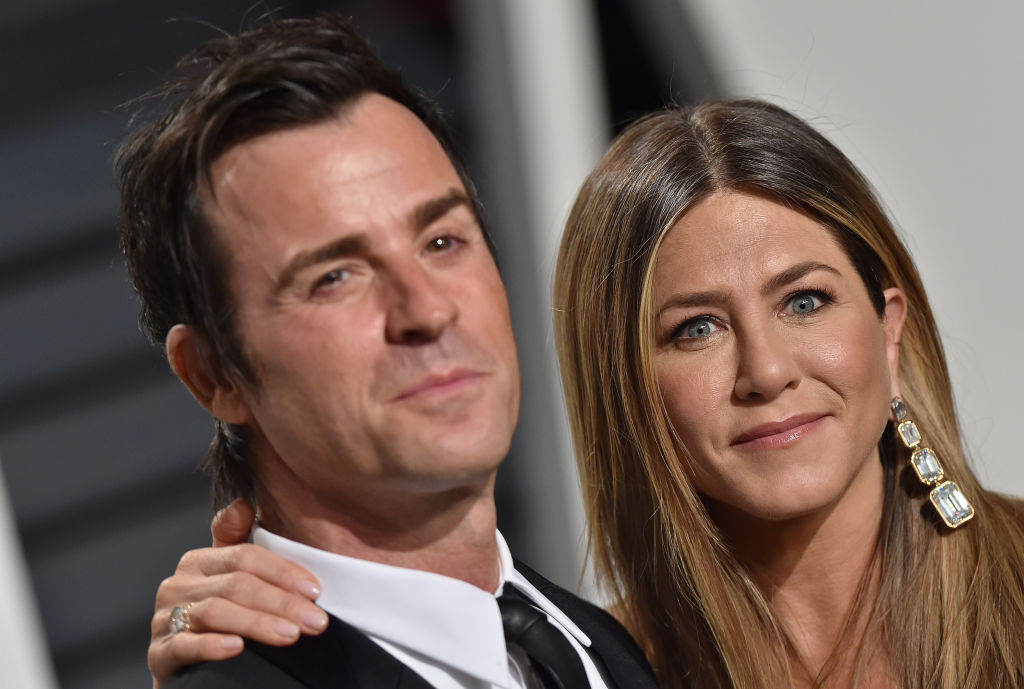 A recap of Jennifer Aniston and Justin Theroux's relationship
Aniston and Theroux began dating in 2011 after connecting while filming 2012's Wanderlust. They got engaged the following year and married in August 2015 at their home in Bel Air. People reported that the guests included Aniston's Friends costars Courteney Cox and Lisa Kudrow, as well as Jason Batemon, Chelsea Handler, Sandra Bullock, and others. 
"It's so much more special when it's just your closest friends and family and it's lovely," Theroux said of the wedding in a 2017 interview with Entertainment Tonight. "[We] wanted it to be a peaceful environment, you don't want it to be hectic."
From there, the marriage seemed to go from strength to strength. But we now know that things weren't as perfect as they seemed.
Why did Jennifer Aniston and Justin Theroux break up?
Neither Aniston or Theroux has pinpointed the exact cause of their breakup. But the Friends alum has shut down almost all assumptions.
"The misconceptions are 'Jen can't keep a man,' and 'Jen refuses to have a baby because she's selfish and committed to her career.' Or that I'm sad and heartbroken. First, with all due respect, I'm not heartbroken. And second, those are reckless assumptions," she said in an August 2018 interview with InStyle.
Though she did not give a definitive answer regarding the cause of their split, sources told E! News that it had to do with their conflicting lifestyles.
"He was a New York hipster that loved the alternative lifestyle and Jennifer was living a much more reclusive life when they first started to fall in love," a source told the outlet. "The initial chemistry between them made it easy for them to ignore their differences and incompatibility."
A second source continued, "They've had problems for a while. It's just been a case of two people who were ultimately incompatible. And as the love faded over time, it became harder and harder to bridge the differences between them."
Even so, Theroux described the split as "heartbreaking" in an interview with The New York Times.
"It was heartbreaking, only in the sense that the friendship would not be the same, as far as just the day-to-day," he explained. "But the friendship is shifting and changing, you know, so that part is something that we're both very proud of."
Jennifer Aniston and Justin Theroux reunite
On Nov. 28, the actors met up and celebrated Thanksgiving together. Aniston hosted a dinner at her place, with Theroux, Jimmy Kimmel, Courteney Cox, and others in attendance.
"#fakesgiving," Theroux wrote in the caption of an Instagram selfie of the group (via E! News). "Very VERY thankful for these friends and these nights."
The post triggered speculation that Aniston and Theroux have secretly reconciled, with one woman tweeting, "Maybe Jennifer and Justin will fall in loooooooove again."
Though some fans are convinced that they're back together, it's worth pointing out that Aniston and Theroux often reunite. As E! News notes, they got together in July to mourn the loss of their dog, Dolly. And Theroux also gave his ex a warm welcome when she joined Instagram in October.
Ultimately, it seems like they're only keeping their promise to remain friends following their split.