Are Jennifer Lopez and Alex Rodriguez Friends With Chip and Joanna Gaines?
Jennifer Lopez and Alex Rodriguez are Hollywood's new favorite couple! They were taking it slow before A-Rod popped the question. Now they are a modern-day blended family with several kids between them. Chip and Joanna Gaines are a long-time favorite among HGTV fans. Not only are they amazing on Fixer Upper, but watching their family grow really tugs on the heartstrings. Being two fan-favorite duos, have Lopez and Rodriguez crossed paths with the Gaines' yet?
Alex Rodriguez's HGTV-related grand gesture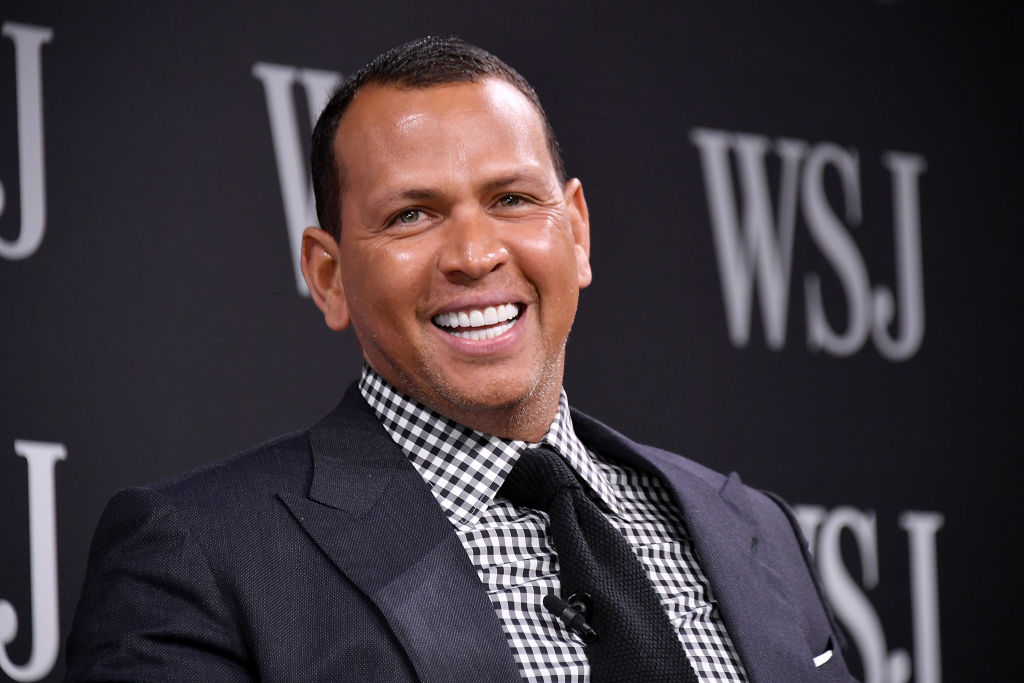 Lopez and Rodriguez's relationship has been moving along perfectly! They casually dated for a little while before A-Rod put a ring on it. They are literally the cutest couple and serve as an inspiration to people everywhere.
The songstress has never been afraid of admitting her love for Chip and Joanna Gaines and their HGTV show, Fixer Upper. A-Rod took note of his wife's love for the show. So, when she talked about how great it would be to have Gaines handle the remodel for their Malibu home, he set to work making magic happen.
"We got a little fixer upper next to the water, and we were like, 'Oh, we gotta fix this up, it's really a house that needs work.'" She continued, "I was like, 'Wouldn't it be amazing to have [Gaines] do it for us?' But she doesn't do anything outside of Waco [Texas], like nothing."
A-Rod reached out to Gaines and requested she meets with his wife to discuss work on their new property. How did he lay out the surprise? He suddenly put Lopez on a FaceTime call with the HGTV star. She was beyond excited and speechless. "I totally fangirled," Lopez gushed while on The Ellen DeGeneres Show.
Outside of being shook over the sudden meeting with her favorite designer, Lopez also realized she really struck gold when it came to taking things to the next level with Rodriguez. Sounds like the perfect second-anniversary experience!
Alex Rodriguez and Jennifer Lopez visited Waco to see the Gaines family
Recently the two Hollywood couples went from chatting online to meeting up for a double date! A-Rod posted a photo on Instagram with the caption, "ARod Corp hits Capital Gaines in Waco, Texas. #CapitalGaines @joannagaines @chipgaines." Chip also decided to share the photo with his followers. Of course, his caption includes that "trademarked" Chip Gaines flair.
What is going on!?? This is like a Twilight zone of hot people. Then there's me, looking as usual.. disheveled. Thanks for coming to town @jlo and @arod
Jennifer Lopez and Joanna Gaines hung out at Lopez's beach house
The visit to Waco wasn't the first time the couples met in person. Lopez and the matriarch of the Gaines' family were spotted bouncing ideas off of each other at their gorgeous newly acquired four-bedroom, three-bathroom property. Cameras were spotted on the scene so many think that the renovation with the couple will end up on the Gaines' new television network which is due to launch in 2020.
Joanna first swung by the beautiful beach house in March since she already said she'd consider helping out with the renovation. It wasn't just Joanna who wanted to get a taste of the home. According to a source: "Jennifer wanted to walk the space with Joanna in person." While they are both busy ladies, it's great to see they are doing what they can to make the potential project work.
While Joanna's involvement with the renovation isn't concrete, you have to admit (given their recent double date), that there is a good chance that Lopez will end up with the beach house of her dreams by her favorite HGTV A-lister.