Are Jennifer Lopez and Shakira Friends?
Jennifer Lopez and Shakira are scheduled to perform together at the Super Bowl but are the two megastars friends?
Super Bowl 2020 is going to be an epic game with a halftime show that is already earning major buzz. Recently, Jennifer Lopez was named as the headlining act for the halftime event with support from fellow artist Shakira.
Both women have spoken out about how thrilled they are for the big event, and as the day draws closer, it's becoming clear that it will be a show not to be missed. Many fans are wondering whether or not the two women are staying in close contact for the halftime show and whether or not they are friends.
Jennifer Lopez is a global superstar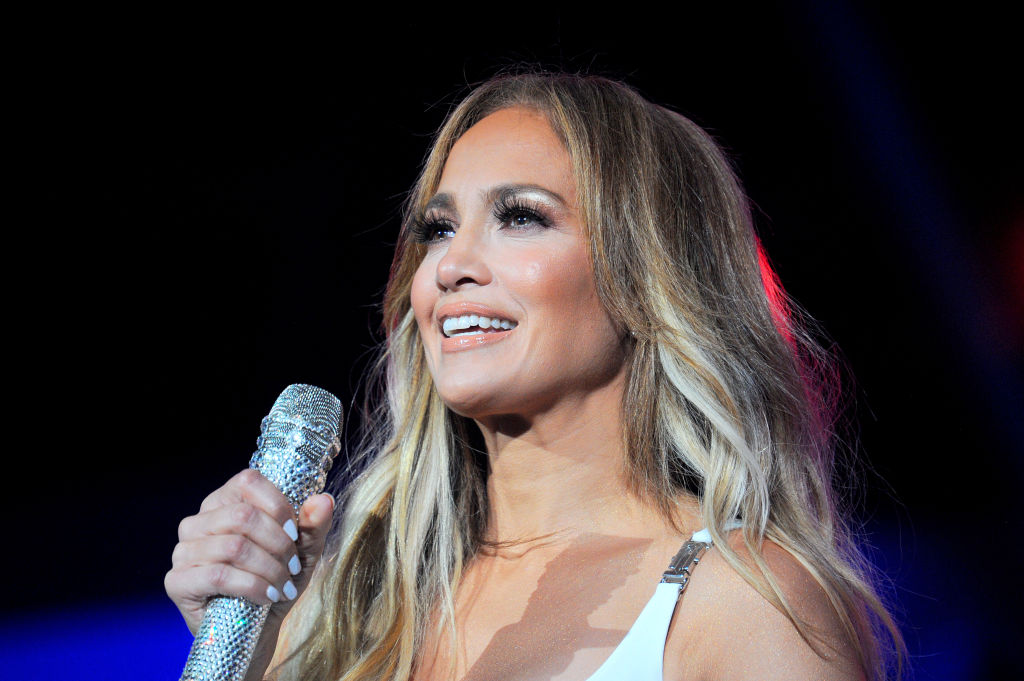 Lopez rose to fame as a "Fly Girl" in the early nineties and has achieved a level of fame that is unprecedented. Beginning as a dancer, Lopez branched out to act as well as sing, earning success in multiple industries.
Her films are beloved by people all over the world and include classics like The Wedding Planner, Monster-In-Law, Anaconda, Selena, and Maid in Manhattan. Her music is well-known for the danceable beats and sizzling videos, making Lopez a triple-threat sensation for over twenty years.
Even at the age of 50, Lopez shows no signs of slowing down. The 2019 calendar year has been one of her best years yet, with a highly-publicized engagement to baseball legend Alex Rodriguez, a massive concert tour in support of her milestone birthday, and a performance in Hustlers that is earning Lopez Oscars buzz.
When it was announced that Lopez would be headlining the Super Bowl in 2020, few were surprised and everyone was excited. There's no doubt that she will put on an incredible show, especially with the aid of a talented artist like Shakira. 
Shakira is a best-selling artist
Shakira started singing and dancing at a very early age and released her debut album when she was only thirteen. The Colombian artist would experience some highs and lows over the next few years as she worked to kickstart her career, and by the mid-nineties, Shakira became a household name in Latin America.
The late nineties would be an especially lucrative time for Shakira as she achieved fame in the United States. A few of Shakira's most popular songs include the inimitable "Hips Don't Lie" and "Wherever/Whenever."
Shakira has maintained her success in this decade, remaining a top-selling artist with international appeal. She is known to be a very private person and likes to keep her romantic relationships very much under wraps, but her fans love her for her sincerity and talent. 
How close are Shakira and Jennifer Lopez?
As soon as the announcement for the Super Bowl 2020 halftime show went public, a media firestorm erupted. Lopez and Shakira are two powerhouse entertainers who clearly have no trouble holding their own on a stage. How would they fare being paired up for such a major show?
Both Lopez and Shakira didn't waste any time sharing their thoughts on social media. Both women shared how excited they are for the opportunity. 
Recently, Lopez opened up about how she's been in touch with Shakira about their plan for the show. Lopez admitted that they are both "over the moon" and how they both want to bring their brand to the stage — including their music and culture.
After all, Lopez and Shakira both share Latin roots, so there's no doubt some shared camaraderie between the two megastars. Although the two have not truly collaborated in the past, this experience will surely bring them even closer together.