Are Joe Jonas and Sophie Turner Married?
With the Jonas Brothers set to regroup for a new album and Sophie Turner premiering in Dark Pheonix this June, the two have been receiving a lot of media attention. As for their relationship and future wedding plans, they are engaged and intend to tie the knot in the summer of 2019, according to Marie Claire.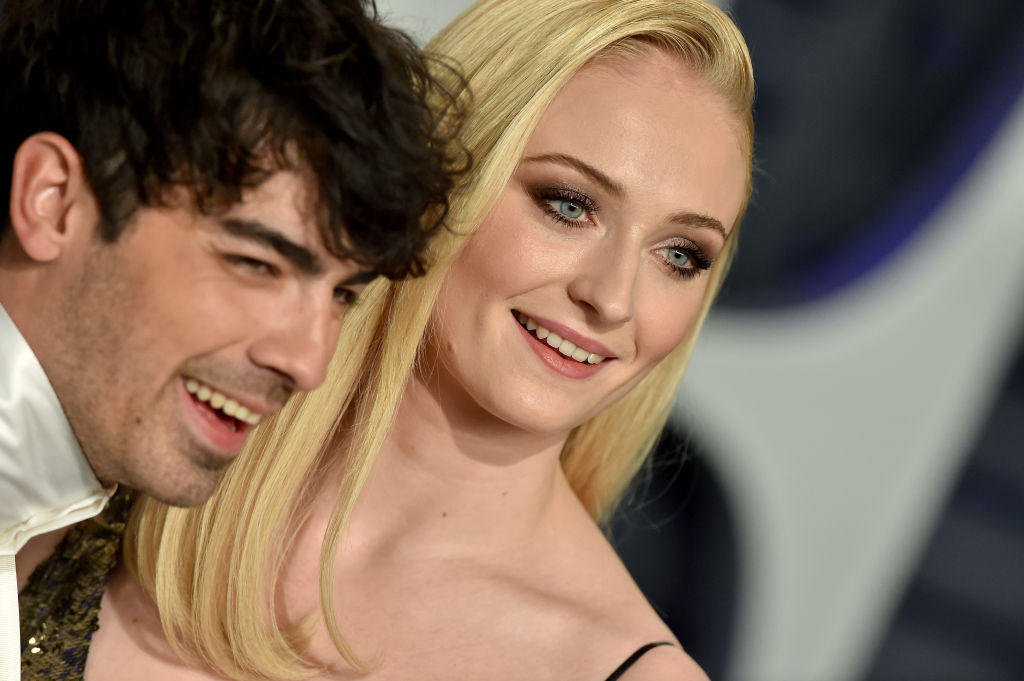 As Sophie Turner continues to climb through the ranks of Hollywood – from Sansa Stark on Game of Thrones to Jean Grey in Dark Pheonix, here's to hoping that their wedding plans stay intact despite Turner's busy schedule.

How did Sophie Turner and Joe Jonas meet?

Joe Jonas and Sophie Turner first started dating back in June 2016, according to Marie Claire, they met through mutual friends. Joe Jonas, quickly falling for the talented and beautiful actress, popped the question in October 2017. They were shown partying together for Halloween that same year – Turner dressed up as a rabbit and Jonas dressed up as a dog, according to Elite Daily.
While the engagement may have been announced early into their relationship, the wedding will come close to 2020. After a wedding guest at Priyanka Chopra and Nick Jonas' wedding released a "Save the Date" favor for Turner and Joe Jonas' wedding, the internet went wild. This is when the year – 2019 – was confirmed for the public.
Rumor has it, based on the same wedding favor mentioned above, that Turner and Jonas will tie the knot in Paris, France. So much for understated and refined, this one's bound to be a big destination blast!
Who will be at the wedding?

Let's just assume that the entire Game of Thrones cast will arrive garbed in their medieval attire! Okay, while that's unrealistic, it's natural to assume that several Game of Thrones cast members will attend the wedding.

An official list of invitees has not been released; however, Turner has been on Game of Thrones since its inception in 2011, and it's likely that she's made a few strong relationships since then. She also attended Kit Harrington and Rose Leslie's wedding earlier in 2018, according to Marie Claire.

As for Joe Jonas, it's known that he has a long-lasting friendship with Demi Lovato, so she's likely to be invited to the nuptials. However, his side of the guest list remains a little more unpredictable. It will be interesting to see the starlets who join these two in Paris.
How old are Sophie Turner and Joe Jonas?

At 23 years old, Sophie Turner is five years younger than her fiance. Joe Jonas is 29 and will turn 30 in August. Compared to other Hollywood age gaps, this is probably one of the smallest recorded age differences in Tinseltown's wedding history.

However, though both Joe and Turner are still young, they have been dating long enough to be past the "honeymoon phase," which usually expires after about six months. Prolonging the engagement and dating for an extended period was probably a smart move; it's better to know someone fully before you have to remind them to pick up their socks.
While we wait for further announcements regarding the Turner and Jonas wedding, be sure to catch Sophie Turner in the Dark Pheonix movie this summer. Also, be sure to listen to the Jonas Brother's first single in five years, Sucker.