Are Joe Jonas and Sophie Turner Still Having A Summer Wedding In France?
Just like his younger brother Nick, Joe Jonas is celebrating his love for Sophie Turner with more than one wedding ceremony.
The JoBro and the Game of Thrones actress recently tied the knot in Las Vegas following the 2019 Billboard Awards.
With this being a shock to most, many couldn't help but wonder if their originally planned wedding ceremony in France is still taking place this summer?
Even though Joe and Sophie are officially man and wife, they still have plans to tie the knot yet again this summer in Europe.
Joe and Sophie wanted to make their marriage legal in the U.S.
Many still can't believe Joe Jonas and Sophie Turner decided to get married while in Las Vegas this past week.
On May 1, the couple decided to officially become husband and wife while enjoying their time in Las Vegas.
After attending the 2019 Billboard Awards, Jonas and Turner headed to Chapel L'Amour inside A Little White Wedding Chapel in Sin City.
Nick and Kevin Jonas served as groomsmen while an Elvis impersonator officiated the ceremony.
Country duo Dan + Shay sang their hit "Speechless" as Sophie Turner walked down the aisle where Joe Jonas was waiting in a tan suit.
A few close family and friends were in attendance and watched as the couple exchange ring pops and said their "I Do's".
As it turns out, Joe Jonas and Sophie Turner decided to get married in Vegas mainly for legal reasons.
According to sources, if the couple just tied the knot in France, their marriage wouldn't be legal in the United States.
"They knew they needed to have a legal ceremony in the U.S. and decided a few weeks ago to do it in Vegas after the Billboard Awards," a source tells E! News. "Some of their friends and family would be there so it felt like the perfect timing."
Now that they are officially married, many are wondering if their wedding in France is still happening this upcoming summer?
Their originally planned wedding ceremony is happening
Not going to lie, we were a little concerned for a second that Joe Jonas and Sophie Turner opted out having their wedding ceremony in France for the one in Vegas.
However, the couple still plans on getting married in a lavish ceremony some time this upcoming summer.
Just a few weeks ago, Joe Jonas confirmed that his and Turner's wedding is still taking place in Europe.
"I mean, we are getting married in France, so a lot of Coors Light is necessary," Jonas said during an interview on the Zach Sang Show. "Not hard, really, to get that, but we needed to make sure that was going to happen."
There are still a few things Joe and Sophie have to finalize before they say "I Do" a second time.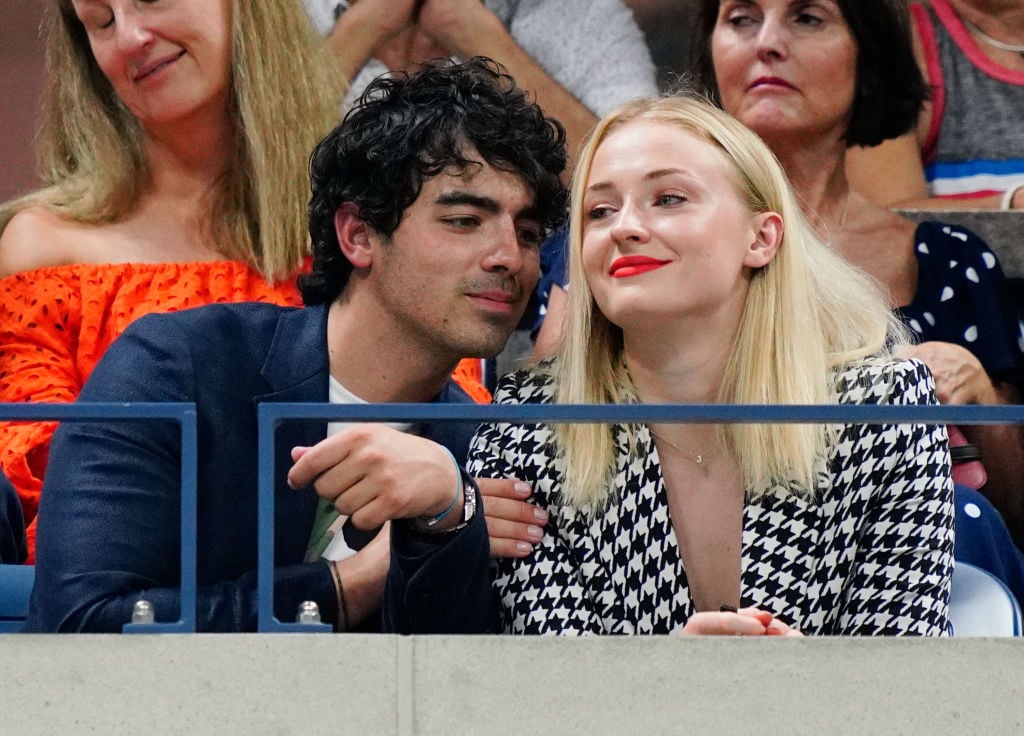 "We got most of it figured out already," Jonas said during the interview. "There's parts of it that I think just naturally are stressful, but you just have to allow yourself to enjoy the fact that you're doing this. It's not really about all the little minor details, it's going to be great and things are gonna go wrong, but I enjoy planning stuff."
We're pretty sure much of the stress is gone now that Joe Jonas and Sophie Turner are officially a married couple.