Are John Travolta and Kelly Preston Still Married?
John Travolta and Kelly Preston got married in the 1990s and became a beloved Hollywood couple. Both Travolta and Preston had been acting in showbiz for quite some time and they seemed to be poised for a long-lasting marriage.
These days, fans are no doubt still wondering about the status of their relationship. Are Travolta and Preston still together or did they break up as many couples in Hollywood tend to do?
John Travolta and Kelly Preston met in 1987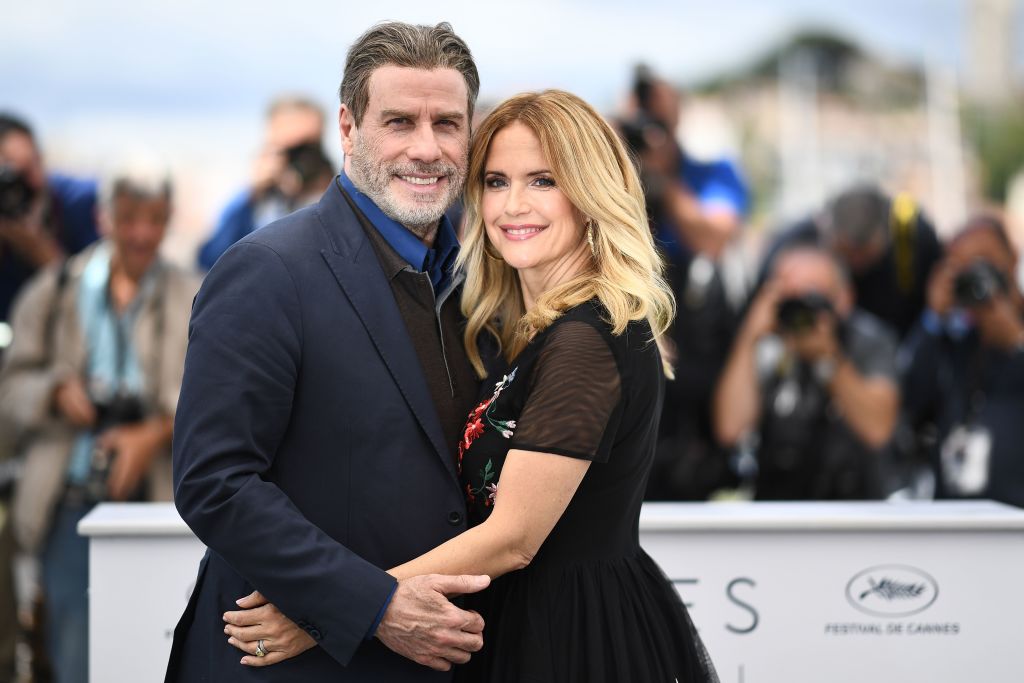 Travolta and Preston first met at a screen test for The Experts, a comedy movie that they both were starring in together. Preston was married to actor Kevin Gage at the time, but Travolta could not help noticing her beauty.
"She came in this, this gorgeous woman," Travolta recalled, according to Us Weekly. "We had an immediate chemistry."
Preston later shared that, while it was not completely love at first sight for her, she did connect with Travolta as well due to her marriage not being in its best state.
Preston said: "I was not that happily married, let's put it that way. I was really with the wrong person."
Preston ended up divorcing Gage that same year, though she did not get with Travolta immediately. She briefly dated George Clooney and Charlie Sheen until 1990. Afterward, she and Travolta started a relationship.
John Travolta and Kelly Preston got married in 1991
Travolta proposed to Preston on New Year's Eve in 1991 when they were vacationing in Gstaad, Switzerland. Preston reportedly "screamed" when Travolta popped the question.
The couple got married in September of 1991 in Paris. Both Travolta and Preston are Scientologists, so the ceremony was performed by a Scientology minister. However, they also held a second ceremony in Florida a week later.
John Travolta and Kelly Preston have three children together
Throughout their marriage, Travolta and Preston have three children together: Jett (b. 1992), Ella (b. 2000), and Benjamin (b. 2010).
Unfortunately, their son Jett tragically passed away in 2009 at the age of 16. Jett suffered from Kawasaki Syndrome as a child and had a history of seizures. He died of a seizure in the family's vacation home in the Bahamas.
Are John Travolta and Kelly Preston still married?
Travolta and Preston are, indeed, still married. They just celebrated their 28th year of marriage in Sept. 2019.
There is no doubt that married life has been full of ups and downs for the couple, but they seem to still be going strong. Over the years, Travolta and Preston have shared little secrets as to how they managed to maintain a great relationship as working actors in Hollywood.
Speaking to Closer, Preston said: "Keep checking in and keep growing and changing. Keep doing things, just the two of you."
Travolta agreed that it's important for couples to learn new things about each other. "If you take a little bit of energy to take inventory of 'What are you interested in lately?' then you can keep it fresh," he said.
Preston and Travolta have also admitted that a successful marriage takes a lot of work, though it is possible to work through any issue with the right person.
"I think that we were just right together, that we picked the right people and keeping it honest and communicating and checking in with each other," Preston told Us Weekly. "A relationship doesn't just happen. You have to work at it. You've got to keep it fun and that's what we do."
Preston revealed that she and Travolta hang out with their children a lot as well. The family enjoys dancing and putting on plays together.