Are Justin Bieber and Hailey Baldwin Expecting a Baby?
Are Justin Bieber and Hailey Baldwin expecting a baby? Some fans certainly think so. Numerous reports have been surfacing ever since the couple got married last September.
Obviously, those initial reports are bogus because it's been a year since their marriage, and there's still no kid. But what about the other leaks that have been making their way around the internet?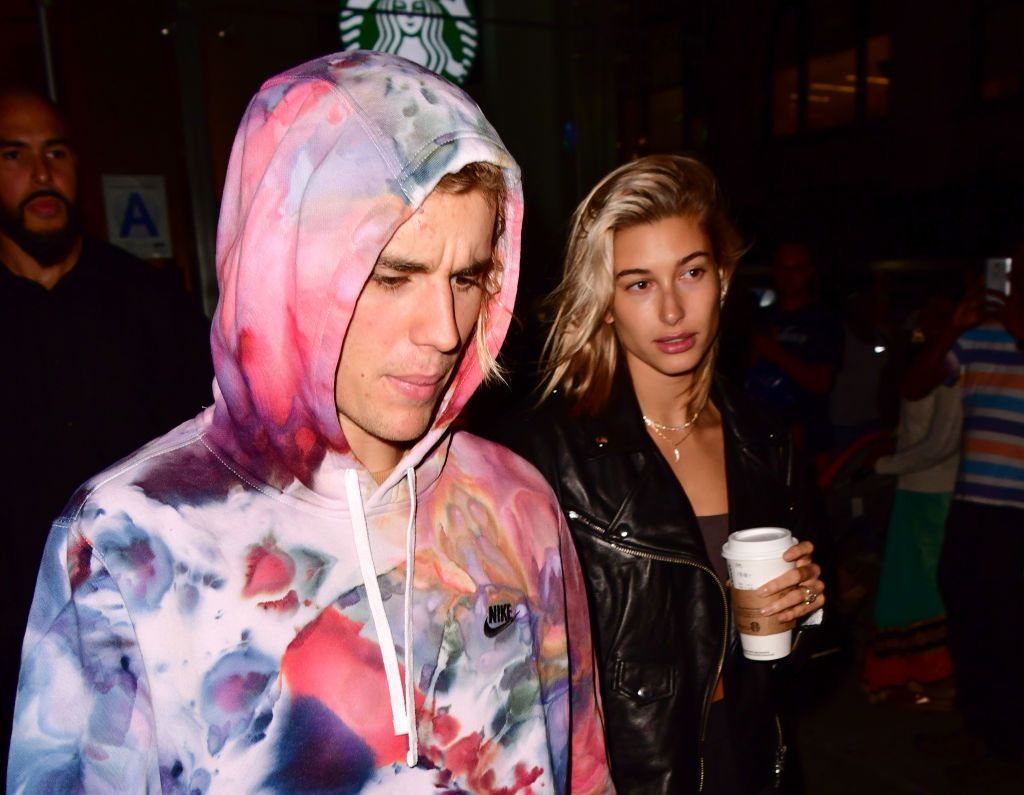 Is it true that the Love Yourself singer and drop-dead gorgeous model finally have a bundle of joy on the way?
Do Justin Bieber and Hailey Baldwin want to have kids?
Earlier this year, Bieber shared a telling post on his Instagram. One where he opened up about his struggles with mental health, his relationship with Baldwin, and the dreams he has for his future. When it comes to his mental health, a source told People magazine the singer's issues are deep-rooted in his musical history. Ironically, the very same thing that he can thank for having the "sweet" life he has today is the cause of his emotional distress.
"He's emotional and struggles a lot with the idea of fame — being followed, having his every move stalked by fans, cameras in his face. It all sets him off and he often feels like everyone is out to get him." – Unnamed Source / People Magazine
Things had gotten so bad for the Baby singer that he ended up canceling numerous events in 2017. But now the pop star is working hard on his mental health so he can be the best husband to Baldwin. But that's not all. In this Instagram post above, Bieber admits he wants to be a great father too. The once baby-faced performer definitely intends to have some children of his own.
What about the ultrasound pic on Bieber's Instagram?
On April 1st, the iconic star posted an ultrasound picture featuring his lovely wife. It's easy to figure that the cute couple was playing an innocent prank given the date. Even so, both Bieber and Baldwin are excited to eventually take their marriage to the next level and build a small family of their own. Another source spoke with People and shined some light on what the newlyweds are thinking in terms of expanding their family.
" [The couple] loves the idea of being parents," but they're also not making any concrete plans for when they want to pursue parenthood. They figure, "if it happens, it was God's will." It's clear this couple is leaving the fate of their future in God's hands, and that's not all too surprising. Religion has been a big part of their marriage, so leaving the timing up to the big man in the sky makes perfect sense!
Are Justin Bieber and Hailey Baldwin expecting a baby?
That first teaser was posted back in April, but news of a possible baby on the way has just resurfaced this month. Is it possible that the pair got pregnant a lot sooner than they initially expected? Numerous tabloids have been posting about the duo having a kid for about a year now! In April of this year, Gossip Cop debunked rumors that Bieber walked out on Baldwin while she was pregnant. The tabloid alleged that the model was already three months along but intended to get a divorce due to non-stop quarrels.
Back up even farther, last September Gossip Cop debunked another myth. In Touch claimed that Baldwin was already pregnant just days after their marriage. The tabloids are obviously having a great time spinning lies about Bieber and Baldwin's future, but are they pregnant or not? As of right now, the adorable Hollywood couple hasn't confirmed any pregnancy. Not to mention with Bieber working on his mental struggles, it certainly wouldn't be a good time to add a baby into the mix.