Are Kanye West and Beyonce Still Friends?
Kanye West and Beyoncé were friends before having a falling out of some sort. Then, in the fall of 2018, we thought the two musicians were rekindling a long, lost friendship when Beyoncé was photographed wearing shoes from Kanye's Yeezy Line. This seemed like a gesture of goodwill and even maybe the perfect olive branch needed to spark friendship amongst their families once again. Kanye even tagged Beyoncé in an Instagram post labeled as "family." We were wrong.
Beyoncé and Jay-Z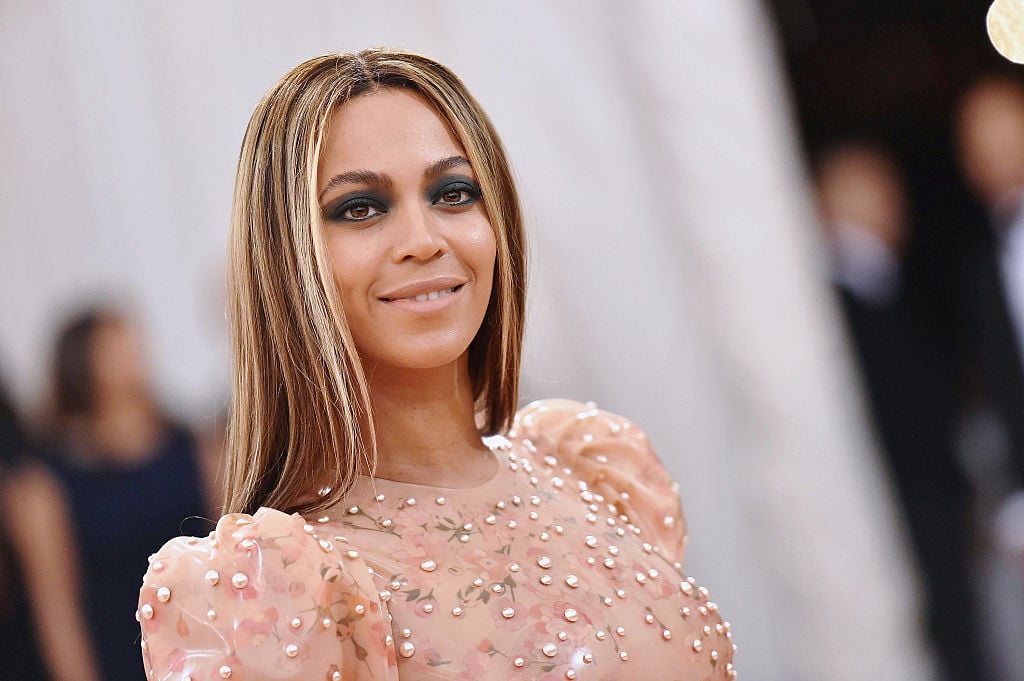 Beyoncé and Jay-Z are definitely media darlings. As one of the hottest couples in the music industry, they have taken the music world by storm. The couple has a net worth of over $1 billion, and are always trending as icons at the top of their game. Their careers are on fire, their marriage is one for the record books, and the birth of their twins nearly broke the internet.
Beyoncé first recorded a song with Jay-Z in 2003, when they really started to fall in love. Their "Crazy In Love" single which features both of them ended up becoming a popular single on the music charts, and is just too adorable for words.
Their relationship is enviable, which is why everyone wants to be friends with them, including Kim Kardashian and Kanye West.
Kim Kardashian and Kanye West
Another one of Hollywood's power couples, the Wests seem like the perfect "couple friends" for Beyoncé and Jay-Z. Especially since the guys were longtime friends and the ladies are powerful role models for women everywhere.
Yet, Kim and Kanye have been trying to maintain a friendship with Beyoncé and Jay-Z for years. Unfortunately, although the rappers used to be close, there have been several serious things lately that have pulled them apart.
Jay-Z and Kanye West's friendship
The rappers worked together, attended the same events, and had similar career goals. In fact, Kanye and Jay-Z used to be the best of friends. Kanye regularly referred to Jay-Z as "family" and has even been quoted saying he and Jay-Z were as close as brothers.
We're sure you haven't forgotten the incident at the 2009 VMAs. You know, the time Taylor Swift was awarded the Best Female Video Award and Kanye hopped on stage to announce it should have been his best friend's wife, Beyoncé? Although, it came across as a PR faux pas, Kanye had the good intentions of trying to stand up for and support his friend, Beyoncé.
So what happened to end this loyal friendship?
Jay-Z and Kanye West's feud
Lately, Jay-Z and Kanye have found several things about each other that don't align well for a close friendship. The list includes things like Jay-Z not attending Kim and Kanye's wedding, and his behavior when Kim was robbed at gunpoint in a Paris hotel. Kanye went on a rant at one of his 2016 concerts about how he was upset that Jay-Z didn't check in on his family after such a traumatic and horrible experience.
Likewise, Jay-Z and Beyoncé have their own gripes against the Wests. They are not particularly fond of the couple's strong political viewpoints which clash with their own. Jay-z and Beyoncé were big fans of, and friends with, Barack and Michelle Obama. So, Kanye's wildly fierce support of the current president rubs them the wrong way.
In fact, despite having children who are close in age, they have confirmed that their children have still never played together. Just another indication their friendship is surface level, at best.
Can Kanye West and Beyoncé be friends again?
Although it is pretty clear that Kanye and Beyoncé are not currently friends, fans hold out hope that they will be again one day. Kim continues to try to build bridges and amend issues that the couples have faced in the past. You never know what could be the spark their friendship needs to rekindle.