Are Keanu Reeves and Sandra Bullock Getting Together?
Keanu Reeves has always led a very private life, which is a pretty amazing accomplishment for a Hollywood star. But, the more privacy you want, the more nosy people tend to get. That means we've seen all sorts of speculation about Keanu — whether it's about his difficult and emotionally challenging past, his relationships, or even hilarious speculation that Keanu is a vampire. He just doesn't age!

After a recent chat with Ellen DeGeneres, speculation has kicked back into full gear. This time, Reeves has fans wondering if he and Sandra Bullock might end up getting together.

Bullock tells all
DeGeneres explained to Reeves that in 2018, she asked Bullock if she had a crush on Reeves when they filmed Speed. According to DeGeners, "Everyone had a crush on you." DeGeneres went on to show Reeves the clip of Bullock.

"I think about how sweet Keanu Reeves was, and how handsome he was. It was hard, it was really hard for me to really be serious because he would look at me and I'd be like…," said Bullock, followed by a re-enactment of her swooning giggles on the set of Speed. Bullock clarified that they never dated.

"There's just something about me I guess he didn't like," said Bullock. DeGeneres claims that Bullock must have intimidated him, but Bullock disagrees, "Not at all, there's nothing to intimidate."

Bullock goes on to say that she thinks they've probably been friends for so long specifically because they never got together.

What about Keanu?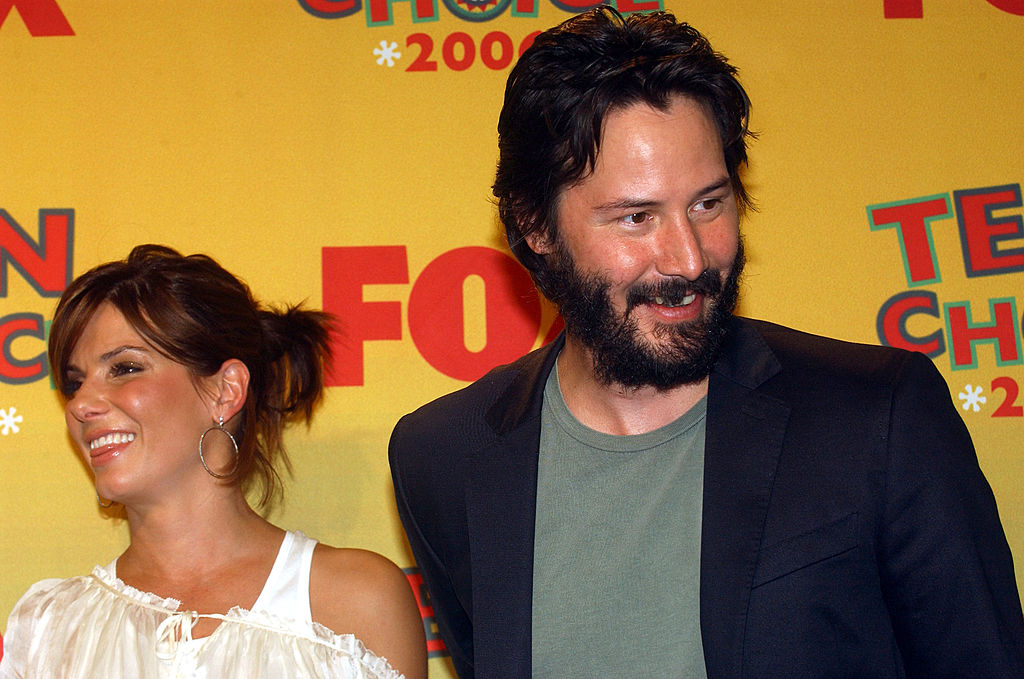 Right after DeGeneres showed Reeves the clip, Reeves blew everyone's mind.

"Did you know she had a crush on you?" asked DeGeneres, while Reeves shook his head and said no.

"She obviously didn't know I had a crush on her either," said Reeves, drawing gasps and excited cheering from the audience. When DeGeneres expressed her disbelief that the two never hooked up, Reeves replies, "We were working!" What a guy.

"It was nice to go to work, she's such a wonderful person and a wonderful actress," added Reeves.

DeGeneres went on to psyche out both the crowd and Reeves, claiming that she had Bullock out back ready to come on stage and reunite with Reeves. Unfortunately, she was just pulling everyone's leg.
Bullock's love life today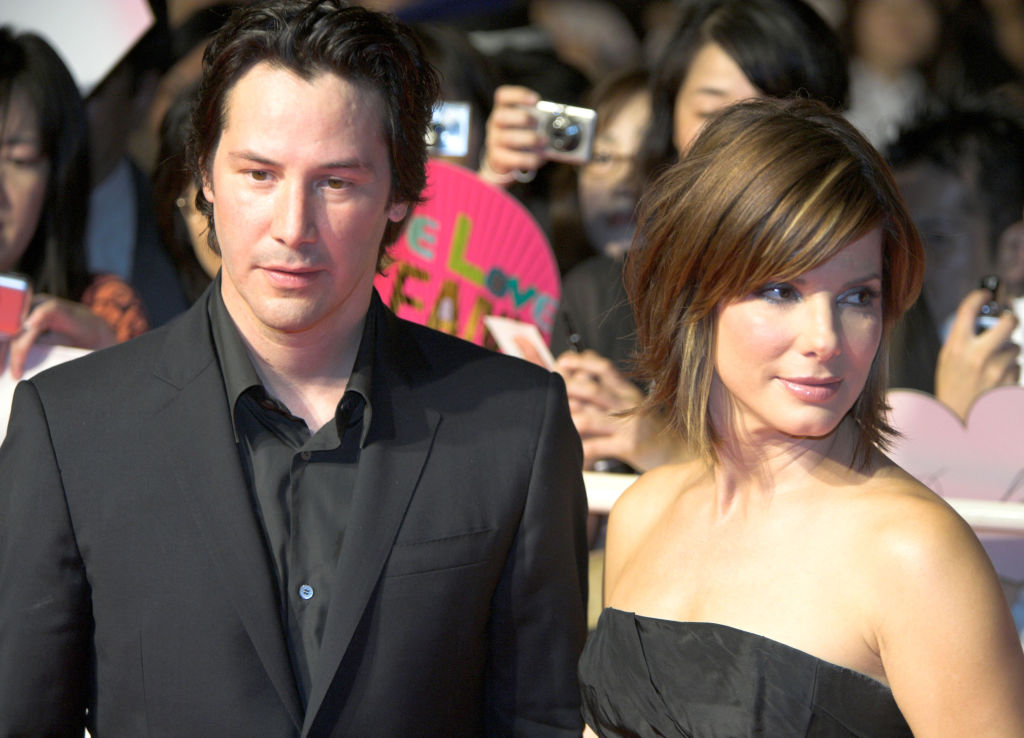 While Reeves and Bullock are very close friends—Reeves was one of the few people Bullock invited into her home after her divorce with Jesse James—it seems that the stars might not be right just now for these two would-be lovers.

Currently, Bullock is dating Bryan Randall. They met when Bullock hired Randall to take photos of her son Louis' birthday party. They've been together since 2015, and as far as fans can tell, they seem to be quite happy together to this day.

A source recently told People that the couple looked very close on a Hollywood date, "Bryan was such a gentleman, holding the door open for Sandra, keeping her close and holding her the entire night," says the People source. "Sandra was very engaged, laughing and smiling the entire night."

Poor Keanu Reeves. Ellen DeGeneres put the nail in the coffin as well, telling Reeves, "I believe she's in a relationship now. The window closed."