Are Khloe Kardashian's Friends Helping Tristan Thompson Win Her Back?
Being someone's friend comes with a specific list of instructions. Listen to them, hang out with them, and most importantly, be a shoulder to lean on should they ever need it. What you don't do as a friend is help their cheating ex weasel his way back into your friend's life. But that may be what Khloe Kardashian's best friends are doing.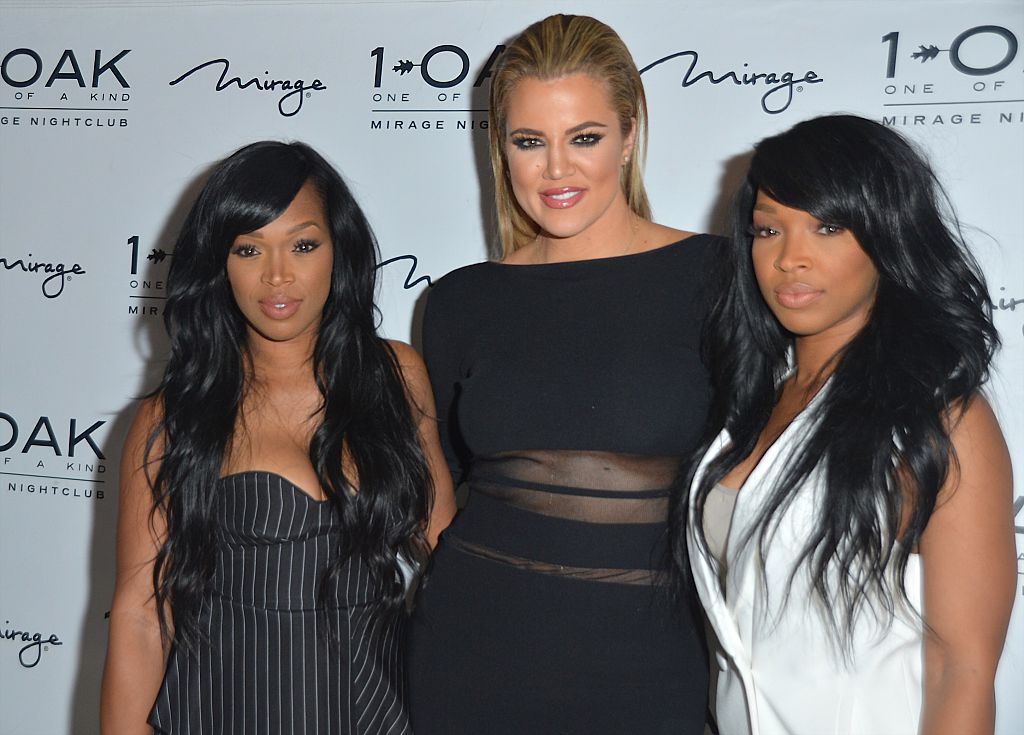 What happened between Khloe Kardashian and Tristan Thompson?
When it comes to men, Kardashian has had really horrible luck. After divorcing basketball player Lamar Odom for his infidelity and drug problem, the reality star fell in love with Tristan Thompson, who wasn't exactly known for his faithfulness.
While she was pregnant with their daughter, photos of Thompson getting close to other women started surfacing. In an effort to allow their daughter True to have a complete family, Kardashian stayed with Thompson.
But the basketball player couldn't control himself and soon cheated on Kardashian again. This time, it was with Kylie Jenner's best friend, Jordyn Woods. Unfortunately for Thompson, this was an offense that Kardashian couldn't look past and she called things off with him for good.
Tristan tries to win Khloe back
Since their split, Thompson has been doing everything in his power to win Kardashian back.
"Tristan is still trying to get Khloe back. He hasn't made a big secret of the fact that he wants another chance with her, he's not over her," a source told HollywoodLife. "Khloe has continually shot him down but Tristan is persistent. He deeply regrets losing Khloe and is very open about it, he doesn't seem ready to give up."
"Tristan thinks about Khloe all the time and feels he made the biggest mistake of his life for what he did to her," the source continued. "Tristan understands they had a very public breakup and he's not proud of what he's done or how he handled things. But he's going above and beyond to make amends and of course, if he could ultimately win Khloe back would be a dream come true."
Thompson has been constantly commenting on Kardashian's social media and showering her with gifts in an attempt to get in her good graces, but so far she has not taken him back.
Are Khloe Kardashian's friends helping Tristan Thompson?
In a recent episode of Keeping Up with the Kardashians, Kardashian received some expensive jewelry from Thompson. But he didn't pick out the gifts alone.
"Tristan reached out to see if we would help him give Khloe this gift. Of course we said yes," Kardashian's best friend Malika Haqq said in the episode. "I think that Khloe's priority is to have peace in her relationship with Tristan. And if this is just one step towards him showing her that he wants her to feel better, I think it's good."
People were quick to bash Haqq for helping Thompson in any way. So, Kardashian jumped on Twitter to defend her friend.
"I keep seeing people criticizing my best friends," she wrote. "My best friends would never do anything to hurt me. I can say that with full confidence! You guys don't know the entire story. EVER!! You watch 44 minutes of an episode and really think you know it all."
"Stop talking about my friends. Focus on your own lives, which I'm pretty sure is NOT perfect," Kardashian continued. "People love to have an opinion when they're behind a computer screen. I'm fine with opinions. Just make sure you live the life you so quickly judge others about."