Are Kim Kardashian and Beyonce's Kids Friends?
Kanye West and Jay-Z used to be the best of friends: They worked together, they were always hanging out together, and Kanye had even said that he and Jay-Z were as close as brothers. Also, who can forget the time Kanye interrupted Taylor Swift during her acceptance speech at the 2009 VMAs to show his support for his BFF's wife, Beyonce, and say how she was robbed of the Best Female Video Award.
Since that time, however, the two iconic hip hop stars have seemed to drift apart. In 2016, Kanye went on a rant on stage at one of his concerts about how Jay-Z didn't come to personally check on him after his wife, Kim Kardashian, was robbed at gunpoint in a Paris hotel. After that, the two have found several other things they don't like about each other, including Kanye's love for the current president.
Because of Jay-Z and Kanye's rocky relationship, many people are wondering if their families get along. Are Kim and Beyoncé friends? Do their children play together? Here is what we know about Kim and Beyoncé's relationship.
How many kids do Kim Kardashian and Beyoncé have?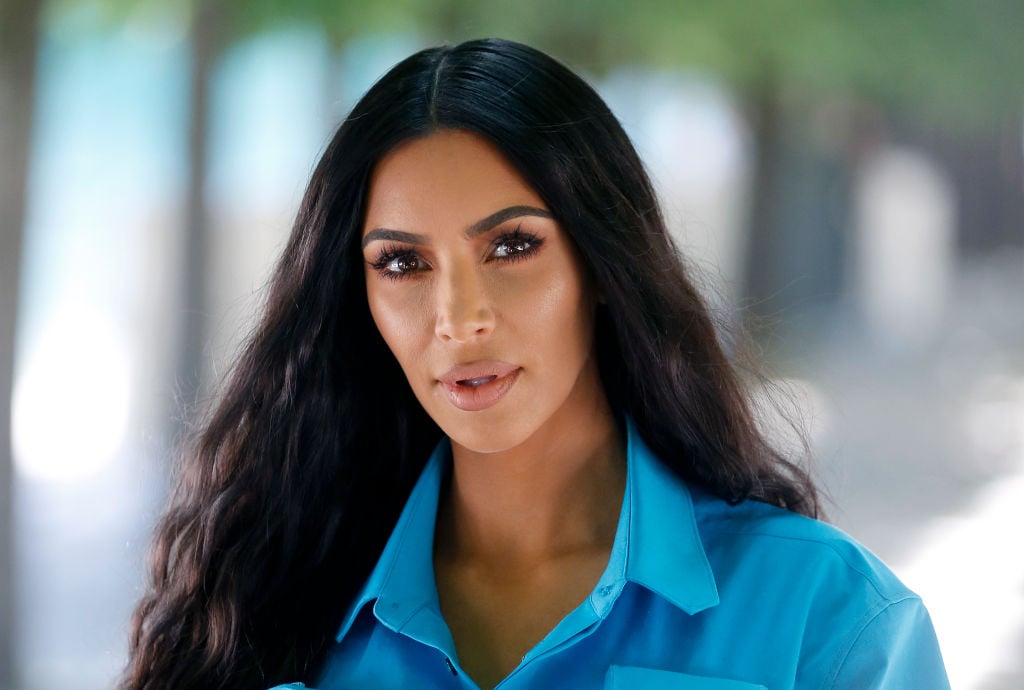 So far, Kim and Kanye have three beautiful kids together. Their oldest child, North, is 5 years old; Their son, Saint is 3 years old; And their youngest daughter, Chicago, is one year old. They are also about to have a fourth child that is expected to be here any day now. We don't know what gender the new baby will be, but we do know Kim and Kanye are expecting their newest bundle of joy sometime in May.
Beyoncé and Jay also have three kids. Their oldest daughter, Blue Ivy, is seven years old. With both of Blue's parents having such busy and successful careers, many people thought that the dynamic duo would only have one child. However, in 2017, Beyoncé broke an Instagram record when she announced that she was pregnant with twins. Then, on June 13, 2017, Sir and Rumi Carter were delivered by Kim's OB/GYN, giving Blue a new baby brother and a baby sister to play with.
Are Kim Kardashian and Beyoncé friends?
When Kim started dating Kanye in 2012, Kim and Beyoncé seemed to get along. There were reports the two women would fight from time to time, but there was never any actual evidence that they were.
In order to clear the air once and for all, Kanye went on a radio show and told the host that Kim and Beyoncé were, in fact, on good terms. "They love each other. They respect each other," Kanye had said in the 2015 interview. "When Beyoncé was working on her album, she had pictures of Kim all over her wall because Kim represents powerful women."
Although the two women didn't seem to be best friends, they definitely seemed cordial to one another.
Things; however, took a turn for the worst the next year. In 2016, Kanye went on stage at one of his concerts to vent his frustrations with both Beoncé and Jay-Z. He accused Bey of threatening not to perform at the 2016 VMA Awards unless she won Video of the Year, which she did win. He then went on a long, incoherent rant about how Jay-Z wouldn't call him or talk to him and how Jay-Z may be trying to kill him.
"I been sent here to give y'all my truth, even at the risk of my own life, my own success, my own career," Kanye announced to the huge crowd at his concert during his Saint Pablo tour. "Call me, brah, you still ain't call me. Jay-Z, I know you got killas, please don't send them at my head. Just call me. Talk to me like a man."
He continued on with his rant for a few more minutes, angering not only his fans that came to watch the show but Jay-Z and Beyoncé as well. Jay-Z and Kanye's friendship started to spiral downhill from there. With the two rappers not being close friends anymore, it pretty much ended any friendship that Beyoncé and Kim may have had.
Are Kim Kardashian and Beyoncé's children friends?
Another thing that Kanye had said during his rant in 2016 is that his and Jay-Z's kids have never played together. Although things seem to be much better between the two rappers now, it doesn't seem like Beyoncé and Kim have rekindled their friendship. However, according to Hollywood Life, a source close to Kim has said that "she'd love to have to have playdates with their kids and girls nights, but she's definitely waiting to let Beyoncé make the first move."
Although it doesn't seem like Beyoncé and Kim's kids are friends right now, the fact that Kim would like them to be means that there is hope for a friendship to spark up between the Carter and West kids in the future.