Are Kim Kardashian and Kanye West Headed for Divorce Now That He's Become Religious?
Kim Kardashian and her husband Kanye West have always been extremely different. Kardashian rose to fame as a reality star while West grew up in poverty and became a rapper. But still, the two were somehow able to find common ground and a romance blossomed.
Kardashian's marriage to West is her longest one yet, but are his new strict religious beliefs putting a strain on the relationship?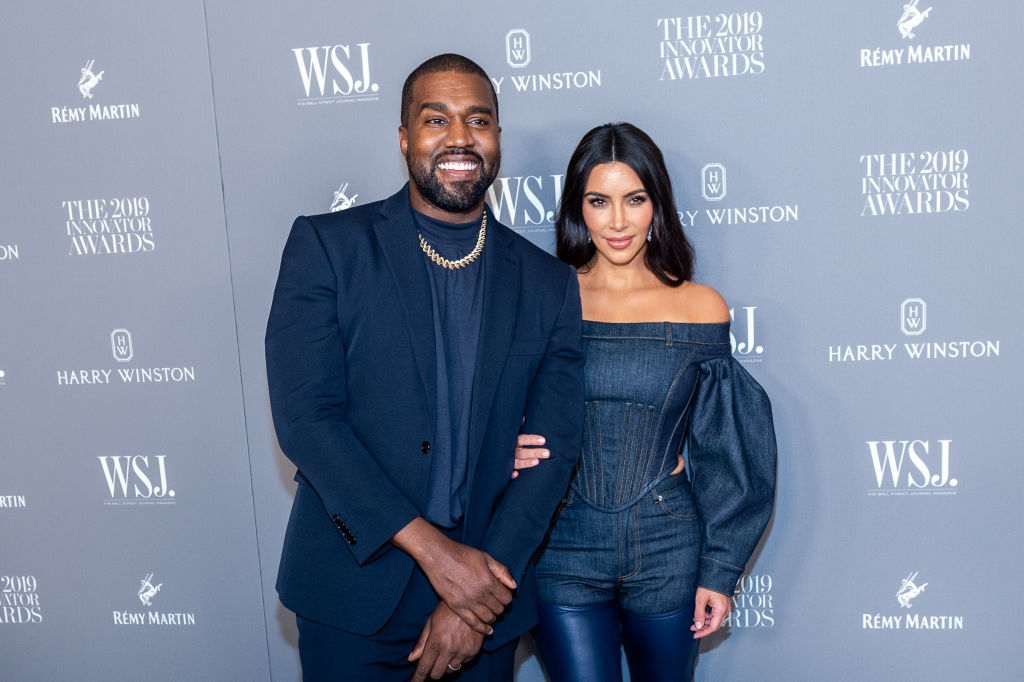 Kanye West's 'Jesus is King' album
West has been through a number of stages, both in his personal and professional life. At one point, he was even calling himself Yeezus, which some Christians thought was sacrilegious. In the past, West has shown some of his beliefs through his music, like with his iconic song, "Jesus Walks." But recently the star has become a lot more vocal about his religion.
After remixing a number of hip hop and R&B classics to make them sound more like gospel songs with his Sunday Services, West decided to make a full album called Jesus is King.
The album was released on Oct. 25th and every song on it debuted on Billboard's Hot 100.
Has Kanye West's religion changed his relationship with Kim Kardashian?
Kardashian isn't exactly known for being pious, but her risqué looks have recently started to weigh on West.
On a recent episode of Keeping Up with the Kardashians, Kardashian and West got into an argument during her final dress fitting for her Met Gala outfit after West found it too revealing.
"I went through this transition where being a rapper, looking at all these girls and looking at my wife, like, 'Oh my girl needs to be just like the other girls showing their body off.' I didn't realize that that was affecting my soul and my spirit as someone who is married and the father of now … about to be four kids. A corset is a form of underwear, it's hot, for who though?" he said.
"So the night before the Met you're going to come in here and say that you're not into a corset vibe?" she responded. "You're giving me really bad anxiety. You knew last night I had really bad anxiety and I don't need any more negative energy and for you say you're now not into me wearing a tight dress."
"You are my wife and it affects me when pictures are too sexy," West insisted.
Kardashian, then, told West that she wasn't on the same spiritual journey as him.
"You built me up to be this sexy person and confidence and all this, and just because you're on a journey and transformation doesn't mean I'm in the same spot with you," Kim told him.
Are Kim and Kanye headed for a divorce?
Though Kardashian was angry about West's sudden change of heart when it came to her clothing, she agreed to see her husband's point of view.
"I obviously want to be appropriate for my children and there's enough for them to see already," she said on a recent episode of The Real of the incident. "I could tone it down a little bit. I totally compromise."
If Kardashian and West can continue to hear each other out and compromise, their marriage may be able to withstand any transitions either of them goes through.