Are Kim Kardashian and Kourtney Kardashian Low Key Feuding?
Anyone who follows the Kardashians probably knows that they do have a fair share of drama between the family members themselves. After all, when you have a family as big as they do, not everyone will get along.
It seems like the two oldest sisters — Kourtney and Kim — tend to be the ones who bicker a lot. And, these days, they might be disagreeing even more than usual.
After fans witnessed a tense argument between them on a recent episode of Keeping Up With the Kardashians, many people are wondering whether they are having a full-on feud.
Kim Kardashian and Kourtney Kardashian had a disagreement over party food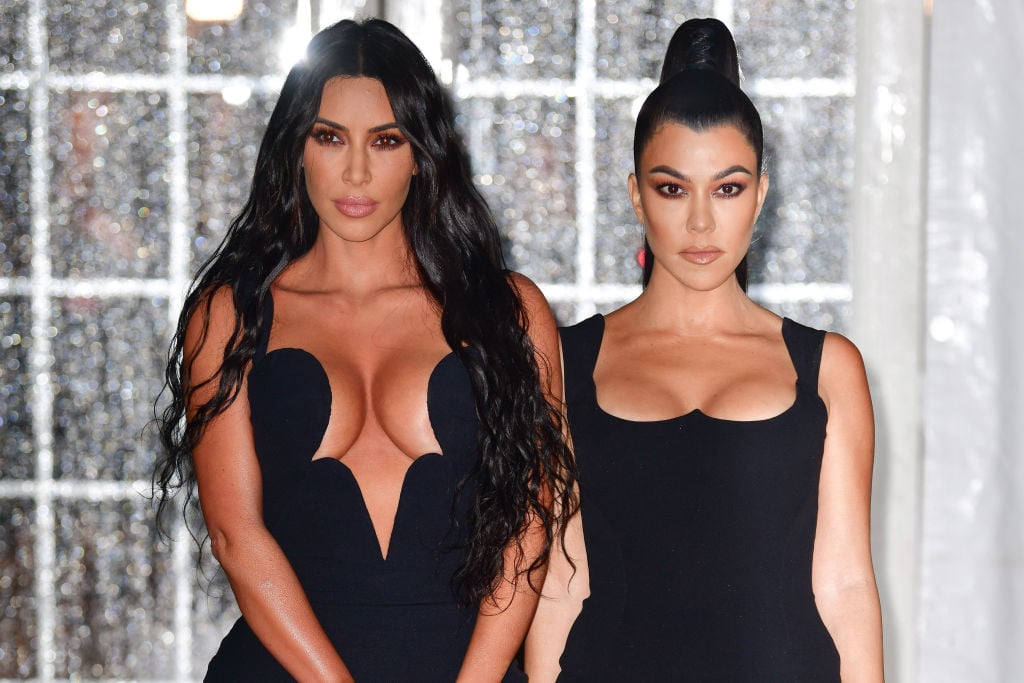 Back in June, Kim and Kourtney decided to throw a joint birthday party for their oldest daughters: North and Penelope. The theme was Candy Land and, at the time, a lot of fans were treated to cute pictures of the family having fun at the colorful bash.
However, on a recent episode of Keeping Up With The Kardashian, it was revealed that the party was anything but fun behind the scenes. While planning the party, Kim and Kourtney got into arguments about the possible food offerings at the event.
Since the theme was Candy Land, Kim wanted a lot of candy. But Kourtney wanted to take it down a notch and suggested that they include more healthy options. Kourtney told Kim that they should find healthier alternatives to "dated candy that's literally food coloring that gives people diseases."
In a confessional clip, Kourtney also shared her frustration. She said: "Kim isn't willing to compromise at all and that she doesn't feel guilty about giving not only her kids and my kids but all these kids that are coming to our party so much junk and candy."
Meanwhile, Kim told the viewers: "It's like a completely sugar-free, gluten-free, party-free, fun-free zone because Kourtney has decided that. It just doesn't make sense and it really wasn't the theme of what North and Penelope wanted for their birthday."
The party's aftermath
Although the party looked like a huge success according to Kourtney's Poosh website, it seems that the eldest Kardashian sister still is not over the argument about junk food offerings at the party. After the episode aired, Kourtney took to Twitter to clap back at fans who were defending Kim.
She wrote in one tweet: "I never said NO candy. I said not all junk food, let's have some salads etc, and @KimKardashian said she wanted the ice cream truck and I suggested organic ice cream with some non dairy options. Moderation."
In another instance, Kourtney also shared her disbelief that people actually got mad at her about this.
"I didn't want an overload, and I wanted some healthier options too," she said. "I am actually shocked that people are so unaware of how harmful certain foods can be. Wow."
Many people believe Kim Kardashian and Kourtney Kardashian are not close
Over the years, there have been many instances where Kim and Kourtney do not seem as close to each other.
For example, when Kim was once asked to name her top 3 sisters, she said, "Khloe, Kendall, and Kylie." This left fans to wonder why Kourtney is the one left out.
Kim also famously called Kourtney the "least exciting" person to look at. The two sisters had a bit of an awkward moment recently as well at the People's Choice Award when Kim interrupted Kourtney.
Is the feud the reason why Kourtney Kardashian left the show?
Earlier this month, it was announced that Kourtney has plans to step back from Keeping Up With The Kardashians. She has shared that her decision is mostly about wanting to spend more time with her children.
That said, many people do wonder whether her relationship with Kim and the rest of the family is a factor. It's clear that Kim gets the most attention on the show and many show plot lines involve Kourtney not getting along with Kim.
Ultimately, it is not known for sure whether her feud with Kim is to blame, but Khloe assured fans that they will see Kourtney again in the future.