Are Kris Jenner and Corey Gamble Secretly Married? Fans Think So
When Kris Jenner and Corey Gamble began dating in 2014, some people were confused. Especially because of their 25-year age difference. But fans have grown to love the unusual pair. Jenner always seems happy when she's around Gamble, and we're always hearing about how obsessed he is with her.
As they head into another year together, people are wondering if they intend on taking the next step in their relationship — aka getting married. But have they already done it? Fans are convinced that they have.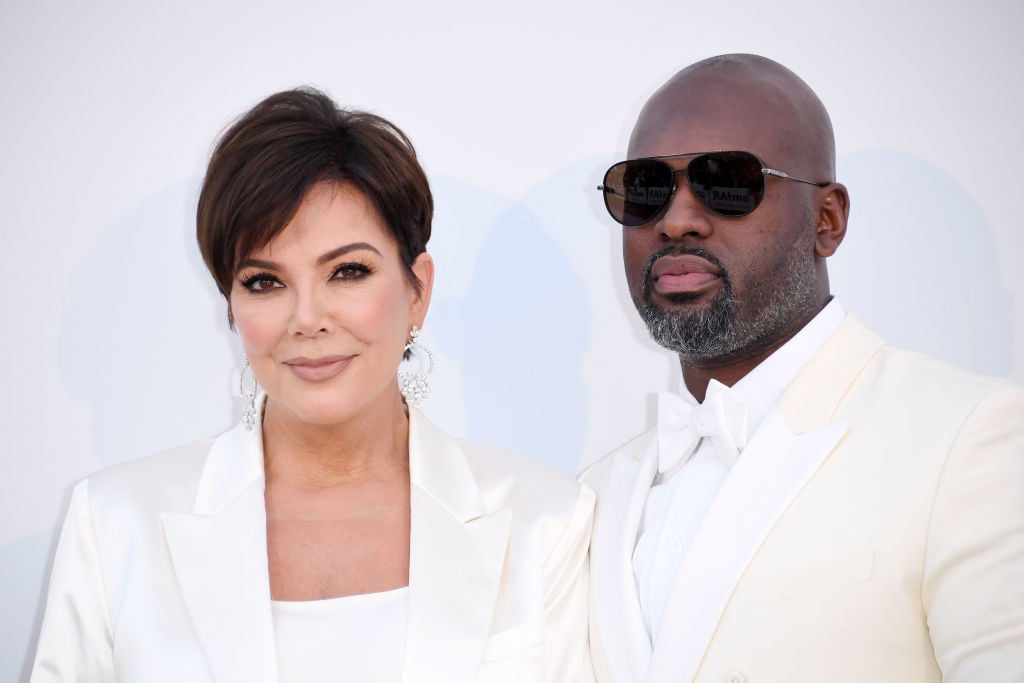 Why do fans think Kris Jenner and Corey Gamble are married?
The entertainment blog Gossip of the City has alleged that Jenner and Gamble had secretly tied the knot in a private ceremony where the guests had to sign nondisclosure agreements. The owner of the blog reportedly used to run another media platform called Fameolous, which has been credited for breaking stories such as Kevin Hart's cheating scandal, and Nick Young and Iggy Azalea's breakup. Thus, people ran with the story.
On social media, there was an outpouring of well wishes and congratulatory messages toward the two. But we can't say for certain that it's true. At the time of this writing, the momager has not yet commented on rumors that she and Gamble tied the knot.
It's not the first time that something like this has happened, though.
In the summer of 2018, Jenner sparked engagement rumors after she was seen wearing a massive sparkler on that finger. Asked in a later interview if Gamble had proposed, Jenner refused to answer.
She sparked speculation again in early November after wearing another diamond ring but once again did not comment.
What has Kris Jenner said about marrying Corey Gamble?
There's no doubt that Jenner loves Gamble and wants him to stick around. But marriage doesn't seem on the table. Jenner's said in interviews that she doesn't intend on marrying again, explaining that it's kind of a "been there, done that" situation.
"You know, I've done that twice and it didn't work out so well," Jenner told Ellen DeGeneres in 2017, referencing her marriages to Robert Kardashian Snr. and Caitlyn Jenner. "So I don't know — you never know. I'm going to take a page out of Goldie and Kurt's book. Or Kourtney's book. I think as long as things are going so well, why ruffle it up?"
Jenner echoed those comments during an episode on Laura Wasser's podcast, Divorce Sucks!, telling the host, "You know, you never say never, but I often say it's just not what I think I need to do again based on my past." She added, "I'm in a really great relationship right now and I'm happy and I don't want to mess that up."
Kris Jenner and Gamble are going strong
Though you'll probably never see a wedding, the couple definitely put their love on full display. Just in November, the reality star recently sent Gamble the sweetest message in honor of his 39th birthday, calling him her "rock."
"Happy Birthday @coreygamble!!! I love you babe!" she wrote. "Thank you for holding us all down and being such a rock. You are the most amazing partner, best friend and ride or die, and I am truly blessed to have you in my life. Thanks for being on this crazy journey with me. I love you."
Gamble sent Jenner an equally sweet message in honor of her 64th birthday on Nov. 5, in which he promised to "always" make her smile and have her back.
Married or not, these two could not be any cuter.
[Correction: An earlier version erroneously spelled "Gamble" as "Gambel." "Gamble" is the correct spelling]