Are Kylie Jenner and Ex-Boyfriend, Tyga, Friends?
It's been two years since Kylie Jenner and Tyga decided to end their three-year relationship.
While the famous couple ended things one pretty amicable terms, there have been reports that Jenner and Tyga have remained in contact since their split.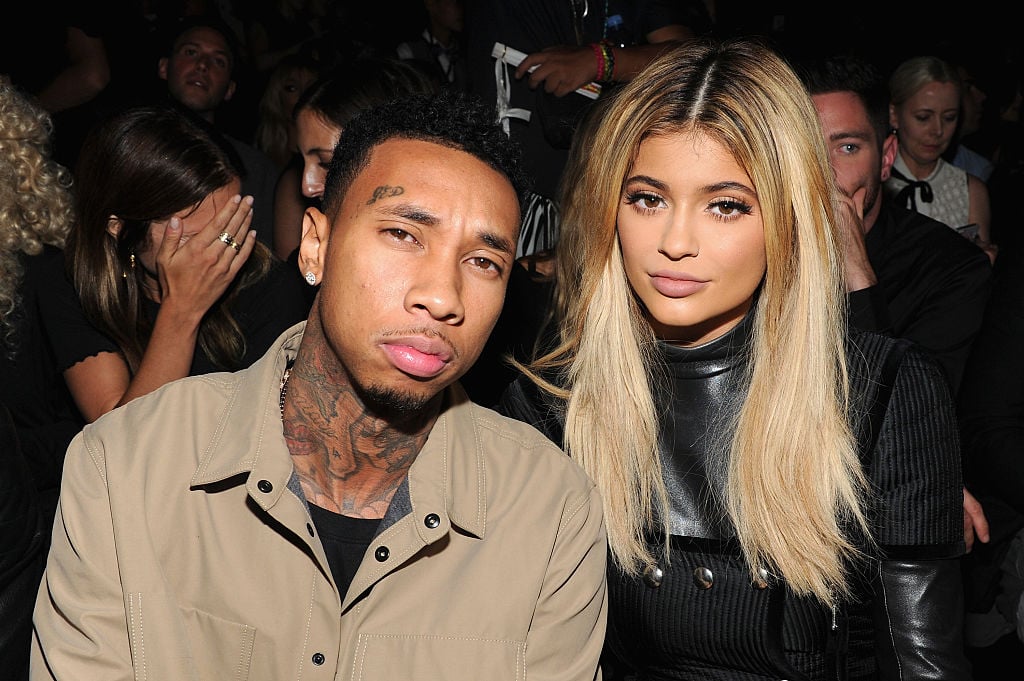 Jenner and Tyga have since moved on with their own lives, but many people can't help but wonder if the former couple considers themselves friends today?
They were recently spotted partying together
When it comes to Kylie Jenner and Tyga's relationship, it definitely had its ups and downs.
From internet trolls criticizing their age difference to dealing with their relationship constantly being showcased in the public eye, the makeup mogul and rapper's romance eventually ran its course.
While both of them have since moved on with their own lives, a recent report has fans believing that Jenner and Tyga are continuing to maintain a friendly relationship.
According to a recent report from Us Weekly, The Kylie Cosmetics founder ran into her ex at a nightclub in Las Vegas on August 24.
It turns out that after the "Faded" rapper's concert at the JEWEL Nightclub, he headed to the Sapphire Las Vegas, where he partied with a few friends before ending his night in the club's Karaoke Room.
After getting the festivities underway, Kylie Jenner arrived with her own group of friends, who were in Las Vegas celebrating Sofia Richie's 21st birthday.
The source revealed that Jenner and her friends joined Tyga's entourage and enjoyed the rest of the night having a good time together.
According to the source, both groups were in "good spirits" and partied at the club until the next morning.
There was never any bad blood between them
Though Tyga has made it clear that he no longer has an interest in fully discussing his three-year relationship with Kylie Jenner, the rapper has shared that there never was and never will be bad blood between them.
While many couples lose touch after calling it quits, Tyga and Jenner have remained in contact over the years.
In February 2018, the rapper revealed during an interview with Complex's Everyday California that he and the makeup mogul talk "here and there."  
"You just get older, you get me? It was a relationship in front of the world, and that was it," he said during the interview. "She has her new life, I have my new life and that's it. There's no bad blood, no problems."
Following their split, Kylie Jenner even shared that she and Tyga will always have love for each other, despite wanting to move on.
"There was absolutely not one thing wrong with me and T. He and I will always, always have a bond," Jenner explained on an episode of her E! reality show Life of Kylie.
"There was no crazy fight, we just decided…Well, I decided that I'm really young," she continued. "I don't want to look back in five years from now and feel like he took something from me when he's really not that type of person."
Though their romance came to an end, it is safe to say that no matter how much time has passed, Kylie Jenner and Tyga can always have a friendly relationship.