Are 'Law & Order: SVU' Stars Mariska Hargitay and Ice-T Friends in Real Life?
Mariska Hargitay and Ice-T have been castmates together on Law & Order: Special Victims Unit for over two decades. Because of this, fans often wonder if the two are friends in real life. During a press tour for the show's landmark twentieth season, the actors spoke at-length about their relationship outside of the show.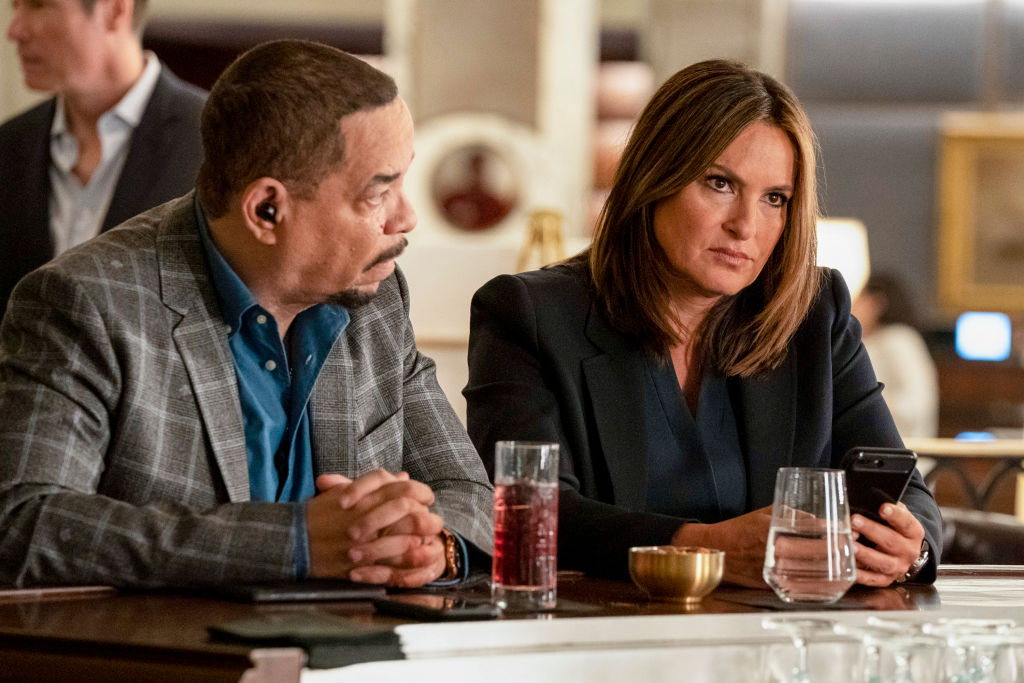 Mariska Hargitay was nervous about meeting Ice-T
In 2018 interviews on Late Night with Seth Meyers and The Tonight Show with Jimmy Fallon, the two discussed their friendship and working with each other for over 20 years.
The two sort-of had a connection before they became co-stars. Ice-T said on Late Night with Seth Meyers, "We could see each other's house from where we lived in Los Angeles, but we didn't know each other. It was just odd, it was weird, and now here we are together."
On Fallon, Hargitay spoke about how she was nervous to meet Ice-T, saying, "He was OG. He was, like, the man. He was, like, the rapper. I was excited about it…So he came on the show and he was the sweetest, kindest, most open…it was such a joy. And for 20 years it's been an education for me. He's taught me about so many things."
Mariska Hargitay and Ice-T reflect on their friendship
On working with Ice-T, Hargitay said on Meyers, "People through the word family around, but after 20 years it's true, it's the real deal."
She continued, "I've never seen, in 20 years, this man comes to work in a bad mood, not be grateful, always ready to wok, he's never complained. I've never heard him complain. Also, I think he has the ability to no matter what we're talking about to distill it down to its purest essence."
On Fallon, Ice-T talked about how fortunate to be on a show in which the cast gels together so well. He also spoke Hargitay's praises. "We're very fortunate to be on a show that everyone likes each other, everyone gets along. 20 years is a long time, it's a very cool work environment. Mariska's the best," he said.

When would Ice-T leave 'Law & Order: SVU'?
Is Ice-T leaving Law & Order: SVU anytime soon? The rapper-turned-actor was only supposed to appear for a four-episode stint and has now stayed years and years as the second-most senior person on the show. He says the only reason he'd leave is connected to Hargitay. He told Fallon, "They asked me to stay and I've been there and I'm happy and I'm not going nowhere until she's gone."
Hargitay added, "We're sticking together. It's been such a crazy surprise journey and gift."
Law & Order: SVU airs Thursdays on NBC.