Are Leonardo DiCaprio and Will Smith Friends?
Leonardo DiCaprio and Will Smith have been two of the most success male actors in the film industry to date.
Each one continues to land role after role and showcase their amazing acting chops on the big screen.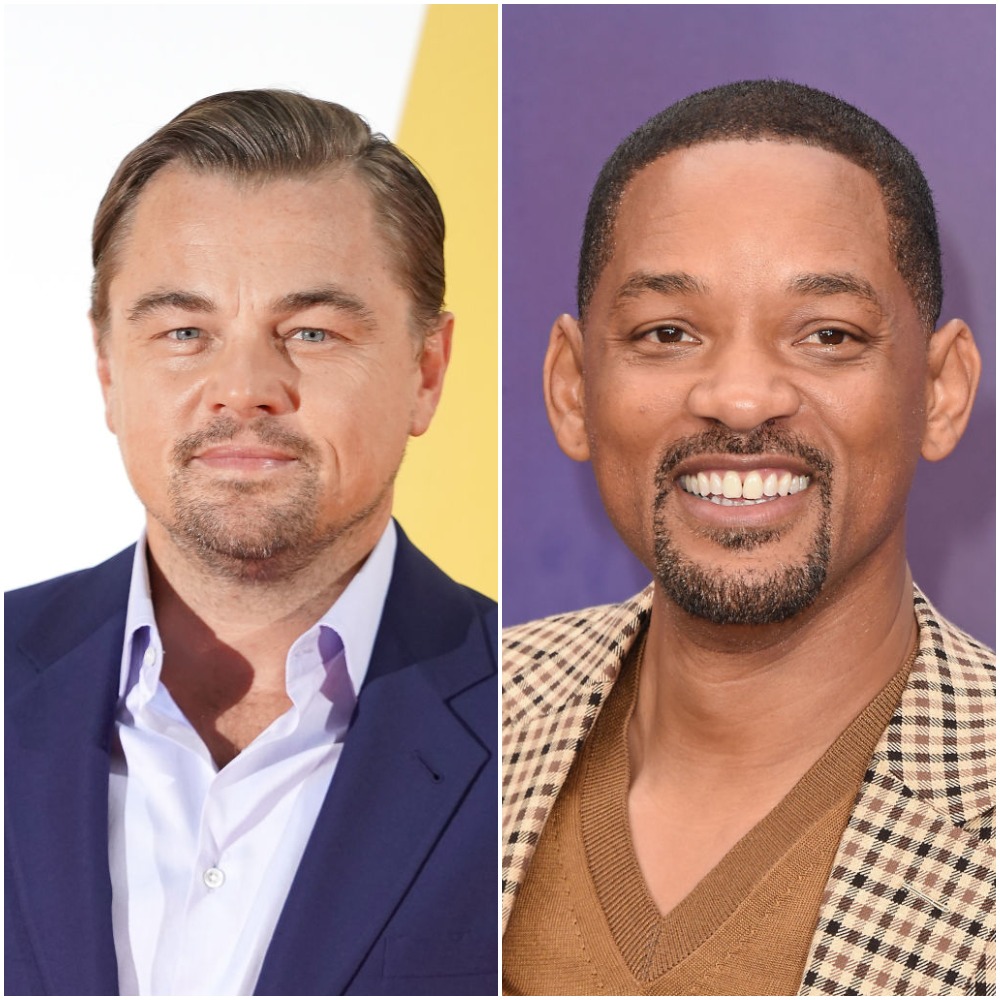 While they have yet to work on a film together, the two men have recently joined forces to save the planet.
Now that they are working together on this new project, could a possible friendship between Smith and DiCaprio be in the works?
They're working together to save the Amazon rainforest
Will Smith and Leonardo DiCaprio are two of the most notable actors who have been dominating Hollywood since the 90s.
Each one has a ton of movie roles under his belt and continues to be some of the top male actors in the industry today.
Although they have have not gotten the opportunity to act alongside each other, the film stars are currently working together in other ways.
Smith and DiCaprio have teamed up to save the Amazon rainforest, which was recently destroyed by intense wildfires.
With both actors having a deep passion to help the planet, they are now partnering up to do everything they can to aid the Amazon.
Allbirds, an environmentally-friendly shoe company that DiCaprio has invested in is now collaborating with Smith's water brand, JUST, to create two limited edition shoes with 100% of the profits going to DiCaprio's Amazon Forest Fund.
"There is only one Mother Earth, and it's on us to protect her," the Gemini Man star said in a recent statement. "The Brazilian Amazon, our largest carbon sink, has now been burning for a month.
"We source Just sugarcane caps from Brazil, so this hits especially close to home," he continued. "Collaborating with businesses who are creating innovative, sustainable solutions are the key to our future, and it's important that we support those brands who give back more than they take."
In addition to their collaboration, the Once Upon a Time In Hollywood star has also donated $5 million through his environmental foundation, Earth Alliance, to aid the Amazon rainforest.
A possible friendship could come out of this collaboration
Although this is the very first time DiCaprio and Smith are working together, we have a feeling saving the rainforest won't be the only great thing that comes out of this collaboration.
With both men being extremely passionate about maintaining the beauty of this earth, they already have something to potentially bond over.
There is still no word on whether or not Smith and DiCaprio are working closely on this project, but we can assume that they are bound to cross paths at least once during this process.
Over the years, DiCaprio has donated millions of dollars to organizations that promote environmental awareness and has been recognized many times for his philanthropy.
Smith, on the other hand, is also known for his charitable acts. The actors and has been working along with his son, Jaden, to give poorer areas and nations fresh water filtration systems.
Both men are adamant on doing everything they can aid the environment and will not stop until they see the changes.