Are Lili Reinhart and Cole Sprouse Back Together?
It's been a few short months since Lili Reinhart and Cole Sprouse announced their split and many of us are still aren't over this heartbreaking news.
While fans continue to have a ton of questions regarding the downfall of Sprouse and Reinhart's relationship, the current status of the couple's relationship is once again in question.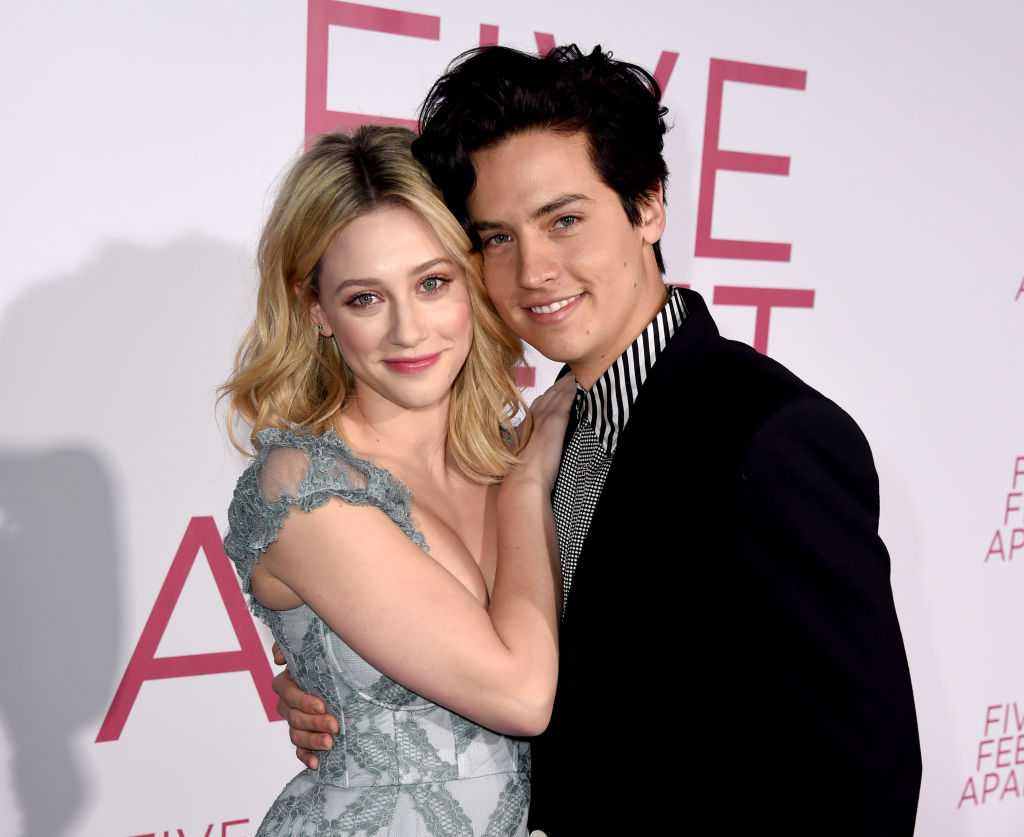 Though they made it seem like they were done with each other for good, a recent interview has many of us wondering whether or not that was actually true.
It's been two months since the couple ended their relationship
After nearly two years together, Bughead shippers were left with extreme heartbreak when sources confirmed that Lili Reinhart and Cole Sprouse had split.
The pair seemed as though they were on good terms during their Comic-Con panel the weekend before news of their split made headlines, but sources soon revealed that the couple had experienced a downfall in their relationship.
Aside from Reinhart and Sprouse barely being spotted together at the post-event party, after the panel, the actress posted a picture to Instagram that basically confirmed that their two-year romance was over.
"Please don't put me between these two ever again," she captioned the photo of her sitting in between Cole Sprouse and their Riverdale co-star KJ Apa (which fans thought was pretty shady).
That same day, an E! News source confirmed the couple's split and even shared that they had been separated for a while.
"Lili and Cole broke up earlier this summer," the source said. "The two are not living together this season."
Although the news took many fans by surprise, the source shared that all hope for Reinhart and Sprouse getting back together wasn't completely lost.
The source added, "Right now, it's unclear where things stand, but it seems [like] they could be heading back in the direction of getting together."
Reinhart recently called Sprouse her "boyfriend"
After what seems like centuries, we finally have clarity on where exactly Cole Sprouse and Lili Reinhart's relationship currently stands.
While promoting her new film Hustlers during the Toronto International Film Festival, Reinhart did an interview with Coveteur where she not only talked about the movie but also gave a little insight into where things stand with her and Sprouse.
While speaking about her talents for special effects makeup and her plans for Halloween, Reinhart shared that Sprouse will be dressing up with that day her and even called him her boyfriend.
"I am [good at special-effects makeup]! Oh my god, I haven't done that in a really long time, actually. I kind of went from special-effects makeup to face painting," she explained. "So I've done a lot in the past. Now I don't really have the time, which sounds so stupid, but I really don't. It takes a lot of time to do those things. I think I'm leaning in toward a character for Halloween. I think I'm going to do it with my boyfriend, Cole. I don't want to spoil it if it's not going to happen, but it's a TV duo."
It definitely sounds like Spousehart is officially a thing once again and we couldn't be happier!