Are Little Mix and Blackpink Gearing Up for a Collaboration?
The latest on the Little Mix and Blackpink collaboration. The British girl group expressed interest. Now will it actually happen?
Mixers and Blinks better get ready, because a collaboration with Little Mix and Blackpink could be in your area one day. That is if Blackpink decides to check their DMs. On Sept. 1, Capital FM released a full-length interview with Little Mix's Jesy Nelson, Jade Thirlwall, Perrie Edwards, and Leigh-Anne Pinnock about a potential Blackpink collaboration. But will the British and Korean girl groups actually come together to create a work of genius? It doesn't look like anything exciting is happening anytime soon, but it seems Little Mix has already made the first move.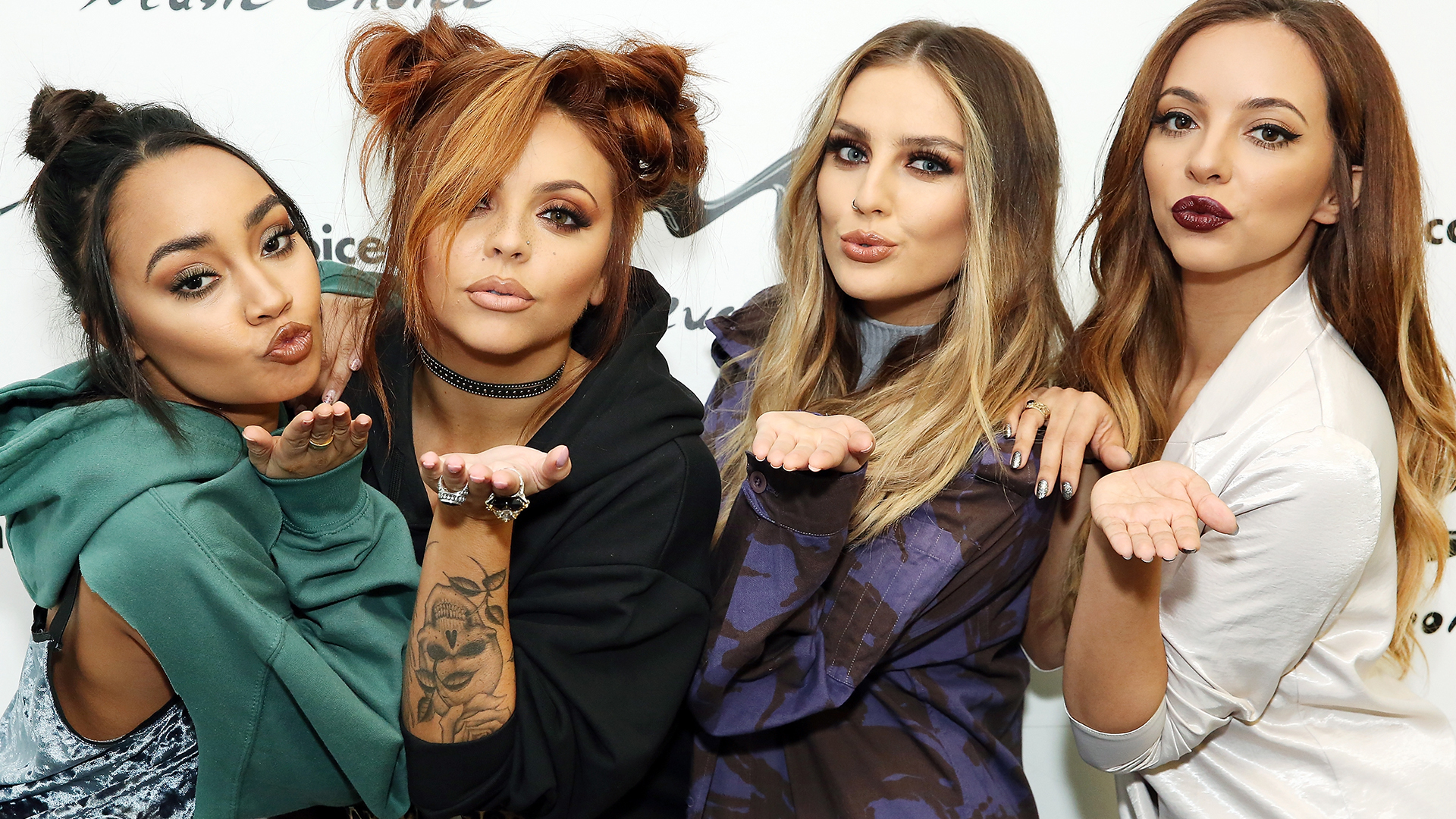 Little Mix wants to collab with Blackpink
When Capital FM presenter Jimmy Hill asked Little Mix about potentially working with Blackpink, the British group expressed their interest. "Can you imagine the dance routine to that?" Thirlwall said. "And the costumes?"
However, the quartet didn't hint any further. "Who knows?" Nelson told the host. "There are so many people we want to collab with."
Nevertheless, it seems Little Mix has reached out to Blackpink's Jisoo, Jennie, Lisa and Rosé on social media. "Yeah, we're just waiting for the DM back," Thirlwall laughed.
Jokes aside, Thirlwall's statement hints a plan has been set in motion. So now, only time will tell if a collab between the "As If It's Your Last" singers and the "Bounce Back" songstresses will actually happen.
Little Mix previously hinted their interest in working with Blackpink
The Capital FM interview wasn't the first time Little Mix brought up Blackpink. In January, a fan asked Little Mix if they would collab with a — specifically Kpop — girl group. And much to everyone's surprise, Jade responded, "a BLACKPINK collab would be pretty amazing."
A few months later, New York City radio host Mike Adam revealed Little Mix opened up about the potential of working with the YG Entertainment girl group.
"We would all agree that it would be an amazing collab," Adam quoted in a tweet. "It would be a bit of a dream team … for two of the biggest girl bands to have a song together! We think they're amazing, so maybe one day if they wanna do it."
Naturally, when fans caught wind of a collaboration between Blackpink and Little Mix, fandoms collided. And while some fans were questioning the potential partnership, most voices were simply buzzing with excitement.
"So you're saying Little Mix wants to collab with Blackpink and they're just waiting on a DM back?" one fan wrote on Twitter. "Y'all better STOP PLAYIN and DO IT."
"Imagine Little Mix and Blackpink collab," another fan tweeted. "How powerful would that be??"
Little Mix has previously crafted hits with Stormzy, Missy Elliott, and Jason Derulo. Meanwhile, Blackpink came together with Dua Lipa to create "Kiss and Make Up." Nevertheless, Little Mix and Blackpink are two of the biggest girl groups of our generation. So an alliance between these two girl groups would be absolutely epic.
Check out Showbiz Cheat Sheet on Facebook!