Are Meghan Markle's Critics Just Jealous of Her New Royal Life?
There are so many news stories about Meghan Markle that it has become difficult to separate truth from fiction regarding the Duchess of Sussex. One thing that's very real is that Markle has been the subject of a tremendous amount of online bullying.
Trolls on social media have accused her of everything from "marrying up" to using her platform to advance her own personal interests. Some royal fans wonder why Markle has been so unfairly targeted in the media, and a recent article revealed one likely answer.
Critics accuse Markle of being demanding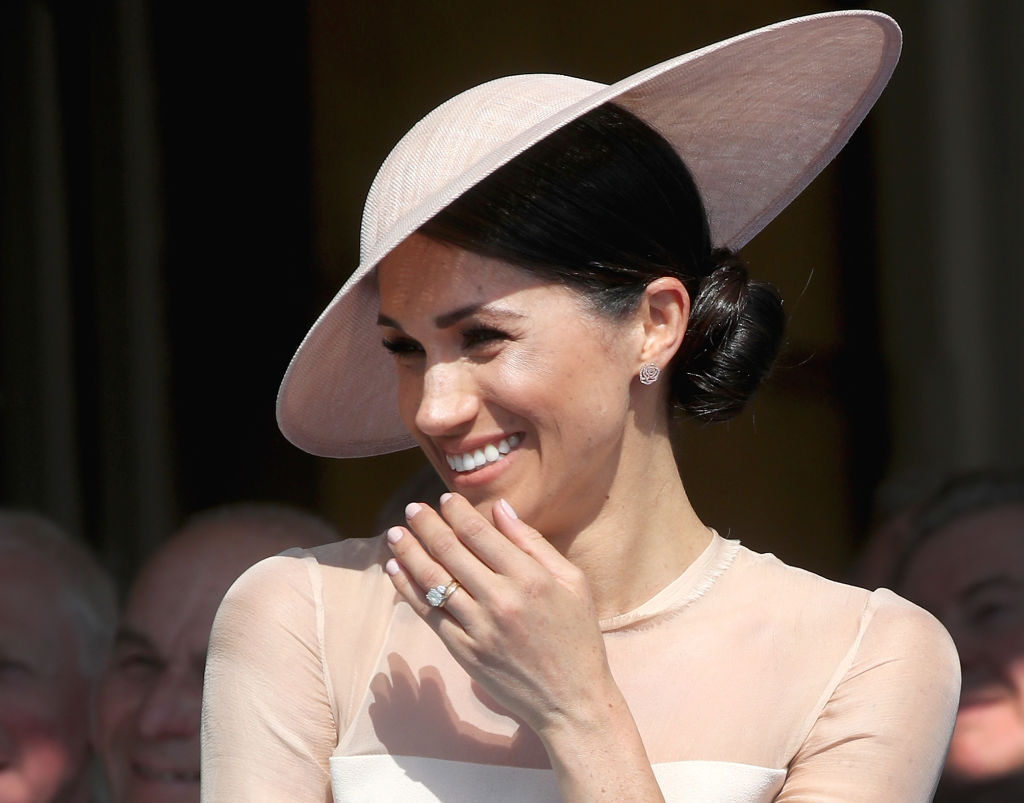 Ever since Meghan Markle's relationship with Britain's beloved Prince Harry was revealed, the reaction from royal fans has been mixed. While some people took the stance that if Prince Harry is happy, Markle must be doing something right, a great many more took the stance that she wasn't right for the young royal.
The criticism has only intensified since her marriage to Prince Harry in May 2018, with daily news reports taking aim at the Duchess of Sussex.
One of the most persistent rumors regarding Markle is that she is "demanding" and rude to royal staff members. Some tabloids have reported that Markle has a tendency to email staff members at early hours of the morning and that she has caused several of her personal assistants to quit the job in tears.
While these stories certainly sound unpleasant, none of them have ever been verified – in fact, many of Markle's friends have spoken out to the media, claiming that she is a good, kind person who is genuinely interested in making the world a better place.
Some reports suggest she overspends
Another storyline that keeps popping up, again and again, is in regards to the Duchess of Sussex's wardrobe. Many critics of the royal family have complained about how much money is spent on Markle's clothing. While it is true that Meghan Markle's clothing budget is much higher than some other royal family members, including Kate Middleton's, that's certainly no justification for the volley of hate leveled against the former actress.
After all, Markle is from the world of Hollywood, where appearances are incredibly important, and maintaining a polished look is considered essential for any event, royal or not. In addition, the complaints of overspending aren't really anything new – Kate Middleton has also been subject to the same fashion scrutiny in the past. There seems to be no way to win when it comes to royal fashion choices.
Most haters are likely just jealous
A recent article broke down a possible reason why Markle has been receiving a lion's share of negative press, and surprisingly, the reason has little to do with her actions, and everything to do with Prince Harry. It's no secret that Prince Harry is beloved the world ever, and has had a special relationship with royal watchers ever since he was a little boy, clutching his mother, Princess Diana's hand.
The article claimed that the real reason so many people seem to have a problem with Markle is that she married the "most eligible bachelor in Britain."
Naturally, many British ladies could have hoped to secure the position of Duchess of Sussex for themselves, so it could have been an additional blow that Meghan Markle is an American.
It is likely that most of the online hatred that Markle receives comes down to that most basic of human emotions – jealousy.
Hopefully, as Markle continues to settle into her royal role, and as she welcomes her new baby very soon, the public will slowly start to accept her, and to treat her with the respect and kindness that she deserves.