Are Michelle Obama and Lin-Manuel Miranda Friends? Their Relationship and What She Thought of 'Hamilton' Before It Was Popular
When the First Lady of the United States goes out of her way to give you a hug, you know you've done something amazing.
Tony- and Pulitzer-winning writer and composer Lin-Manuel Miranda deserved that hug. He first introduced Michelle Obama to his work-in-progress musical in 2009, and brought the magic back to where it all began seven years later.
Once Hamilton achieved notable success on Broadway, its creator and cast visited the White House to celebrate American history — and modern hip-hop.
But long before the musical's record number of Tony nominations in 2016, Lin-Manuel Miranda performed some of it for Michelle Obama and company. Her comment to him after that performance seems laughable now. How could she have known?
Lin-Manuel Miranda at the White House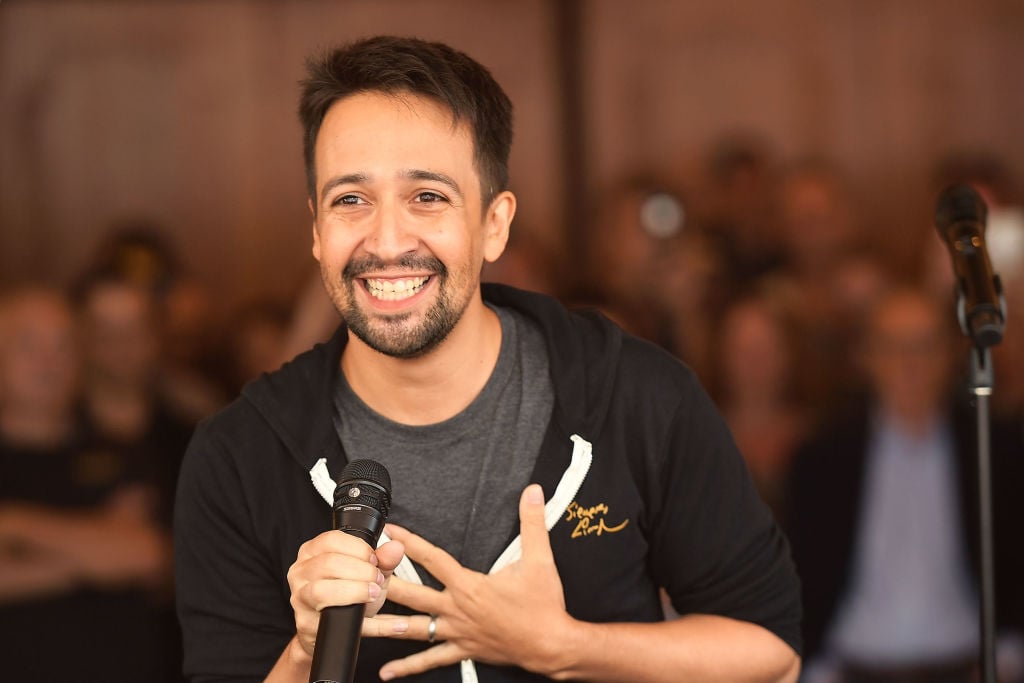 The White House held a poetry and spoken-word event to showcase a variety of rising talents. Among the performers was the future creator of a musical you may or may not have heard of about American history and a guy named Alexander Hamilton.
Obama recalls watching as "a young composer named Lin-Manuel Miranda stood up and astonished everyone with a piece from a project he was just beginning to put together … I remember shaking his hand and saying, 'Hey, good luck with the Hamilton thing.'"
Hamilton and its cast would go on to win numerous Tony Awards (11 of them in 2016), a Grammy, a Billboard Music award, and more. Lin-Manuel Miranda even won a Pulitzer Prize in Drama for the production (he wrote the book, music, and lyrics — no big deal).
This doesn't include the awards its off-Broadway and West End productions have been nominated for and won so far.
So, yeah — "good luck" was only the beginning.
When We All Vote
Michelle Obama and Lin-Manuel Miranda may not spend a ton of time together — Miranda has been a little busy making movies and writing books (no big deal) — they did team up to work on a project encouraging more people to get out and vote on Election Day.
When We All Vote describes itself as a "national, nonpartisan not-for-profit [that] brings together citizens, institutions, and organizations to spark a conversation about our rights and responsibilities in shaping our democracy."
Obama and Lin-Manuel Miranda are co-chairs of the organization, along with other public figures such as Tom Hanks and Tim McGraw. Each co-chair made a short video explaining how voting impacted them growing up and why it's important to them now.
Does Michelle Obama like Hamilton?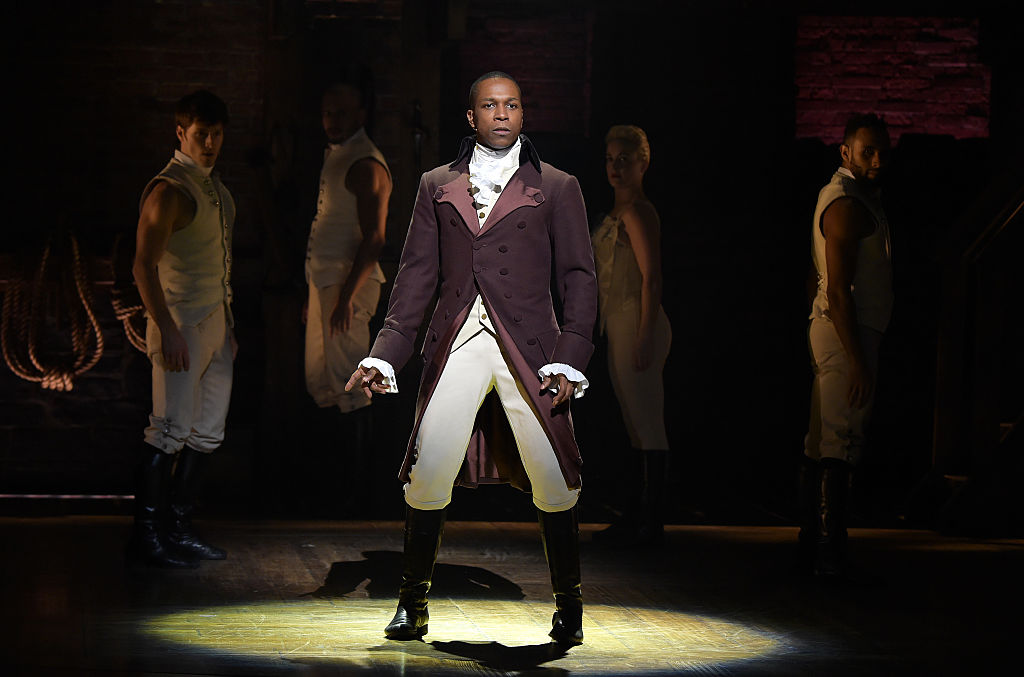 Michelle Obama and Lin-Manuel Miranda met at least once before Hamilton became a hit Broadway musical. The former First Lady wasn't too sure about the concept of the production when it was in its earliest stages of development, but like many Americans, she grew to love it.
"I'd seen it off-Broadway and loved it so much that I went to see it again when it hit the big stage," she wrote while describing Miranda's triumphant return to the White House — this time with his talented, diverse cast.
"Hamilton touched me because it reflected the kind of history I'd lived myself," Obama wrote. "It told a story that allowed diversity in."