Are 'Million Dollar Listing' Star Josh Flagg and His Husband Having Relationship Problems?
Million Dollar Listing: Los Angeles is one of Bravo network's most successful shows. The show goes behind the scenes of some of the biggest real estate brokerages in Los Angeles and how they handle multi-million-dollar real estate transactions. But the show goes beyond real estate, too, and dives into the personal lives of some of the cast. Josh Flagg and his husband, Bobby Boyd, recently had a major disagreement on the show. Is their relationship in hot water?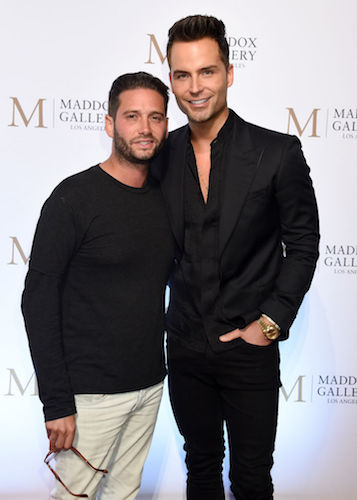 Josh Flagg married Bobby Boyd in 2017
Josh Flagg grew up in the affluent Beverly Hills area as an only child. Flagg said his family was incredibly accepting of his being gay, but he did say he had a more difficult time coming out to friends. He also credited growing up in the Los Angeles area with helping make coming out much easier; he said there were so many openly gay people in the area, that it was very widely accepted. Flagg dated around for a while before ending up with Boyd, but the two had actually known each other for 10 years and didn't wait long to get married. Flagg proposed to Boyd and said the proposal took him three months to plan. The couple tied the knot in 2017.  
Flagg is the kind of guy who likes to get what he wants
Although Flagg has a lot of charming qualities, he's a guy who likes to get what he wants. He was raised a wealthy only child, and he was always the apple of his family's eye. And that works for him in the real estate industry, since it makes him work hard to get sales, listings, and buyers. However, it doesn't always work as well when it comes to relationships with others. Flagg admitted to his husband on the show that he does feel entitled, though he said he doesn't know why he has that kind of attitude.
Flagg and Boyd recently had a disagreement about their home on the show, and it led to a major argument
On the most recent episode of Million Dollar Listing, Flagg and Boyd had a major disagreement as a couple. Flagg found a house he wanted the two to buy, but Boyd felt that Flagg wasn't taking his opinions into account. The two ended up getting into a heated argument, and Flagg actually asked the cameras to stop rolling, which hardly ever happens on the show. Boyd essentially called Flagg out on always getting what he wants and not caring about how others feel in the process. They tried to talk things out outside on the sidewalk in front of the home they were in, but it didn't get resolved.
Despite the on-screen argument, the couple appeared to work things out
Later in the episode, Flagg came around and realized that he needed to be more open to hearing his husband's opinions if he wanted to have a successful marriage. Marriage is about compromising, which Flagg appears to be new at, but he sat down with Boyd and apologized for feeling so entitled. The two agreed to purchase the house under the condition that they would renovate it to be more to Boyd's liking. It was a happy ending to an otherwise salty agreement, and it appears the two are still going strong.
Check out The Cheat Sheet on Facebook!