Are Movie Makers Overdoing It This Christmas?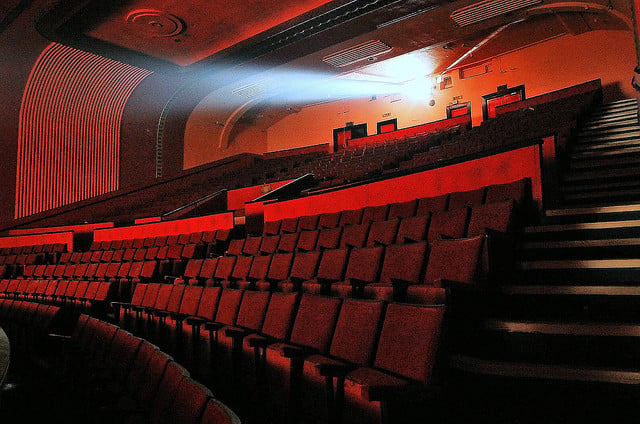 If you're in the mood to hit the theaters this holiday, there will be more than the usual number of Christmas viewing options. According to the Wall Street Journal, there will be twelve films coming to approximately 500 theaters between December 12 and Christmas day. The average number of releases during this pre-Christmas period has been below ten for the past ten years, making this years line-up unusual.
"I don't think there have ever been this many movies in wide release at Christmas," Michael Lynton told the Wall Street Journal, as Chair of Sony Pictures Entertainment. With so many out of school and work for holiday vacation, it's understandable for those in the film industry to try to capitalize on the greater number of free hours. Still, the more jumping onto the holiday film bandwagon, the greater the competition between film franchises for viewers.
Coming out earlier in the December block are films including The Hobbit: The Desolation of Smaug, Tyler Perry's A Madea Christmas, Walking with Dinosaurs, and Anchorman 2: The Legend Continues. The competition on Christmas day, December 25, will be fierce as well. On the one hand, Justin Bieber's Believe may attract a young audience, while 47 Ronin pulls in action movie fans of Keanu Reeves, and The Wolf of Wall Street has claim to a Golden Globe nomination.
"It's the time period when people have the most free time in a very compact window. And when a movie is good, the word-of-mouth spreads quickly," Rob Moor of Paramount Pictures told the Wall Street Journal. In some ways, the range of genres beings satisfied by films will help each to gain ground in a competitive time — with families or younger audiences heading for the Beieber film or the Dinosaur option.
According to the Wall Street Journal, Anchorman 2 has less to worry about than others as it has polled better than the competition, especially for younger males. The second Hobbit film was unsurprisingly popular amongst moviegoers, making $73.7 million over opening weekend.
Don't Miss: Golden Globes: 10 Best Motion Picture Nominees.