Are Nick Jonas and Demi Lovato Still Good Friends?
Since 2008, Demi Lovato and Nick Jonas have showcased their friendship whenever they got the chance to do so.
From working together on Disney Channel to eventually embarking on a nationwide tour together, many of us thought Demi and Nick's friendship would continue on for years to come.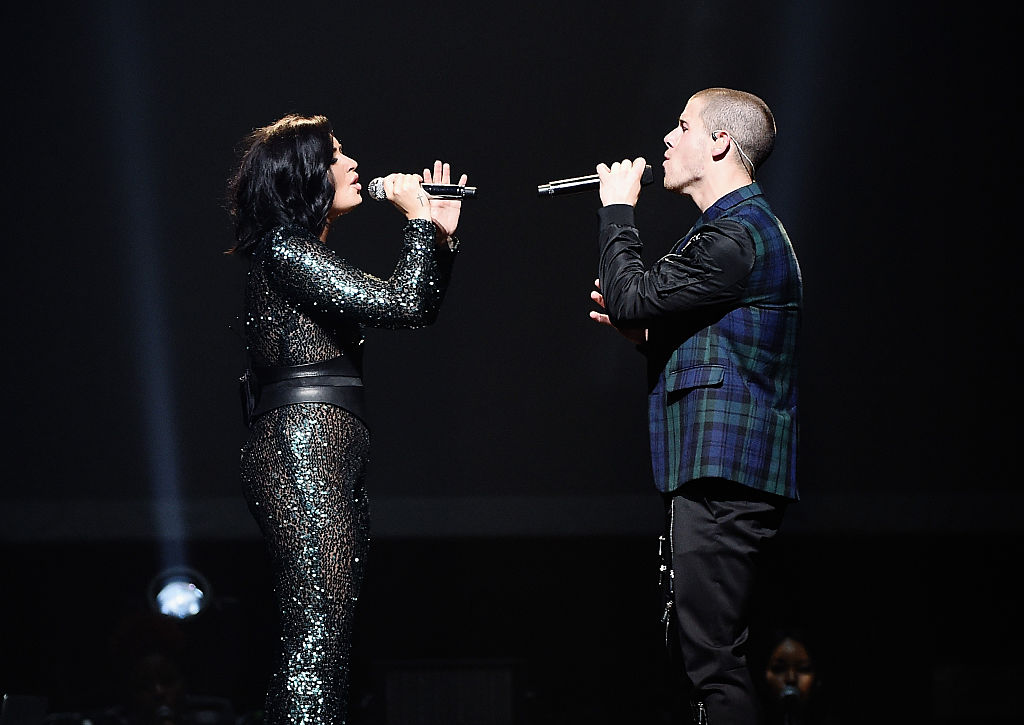 But lately, the two singers have rarely been in contact. With Jonas being a married man and Lovato focusing on her sobriety, many don't know where their friendship stands.
Demi hasn't spoken about Nick since 2017
Demi Lovato and Nick Jonas have been the best of friends since their Disney Channel days.
Fans loved seeing the two singers together performing, making music, and just enjoying each other's company.
They had the type of friendship many of us long to have but we didn't even notice when their relationship started to change.
Fans have been wondering where Demi Lovato and Nick Jonas' relationship stands after the release of her album, Tell Me You Love Me.
Though we all know Demi and Nick have been the closest friends since 2008, one song on her album had fans speculating something else was going on between the two singers.
While interviewing with Ellen DeGeneres shortly after the release of her album, Lovato spoke about the rumors going around that had to do with her and her best friend.
Demi was asked if her song "Ruin The Friendship" is actually about the youngest JoBro.
She simply answered "You know, something that I will always keep to myself who I write my songs about," she said when DeGeneres brought up the rumors. When DeGeneres responded, "So it's probably about him, so…," Lovato laughed.
Sadly, that was the last time Demi Lovato brought up her relationship with Nick and they would soon find their friendship to start dwindling.
Demi unfollows Nick on social media
Following her unexpected overdose in July 2018, many thought there was a chance Demi Lovato and Nick Jonas would rekindle their friendship.
Soon after learning of Demi being rushed to the hospital, Nick tweeted out a heartfelt message urging fans to continue praying for his friend.
"Like all of you, I am reeling at the news about Demi. All of us love her and need to pray for her to get well. She is a fighter. #prayfordemi," he tweeted.
Four months later, Demi Lovato surprisingly unfollowed Jonas on Instagram.
It has not been revealed why she did it but many fans were shocked to find that Demi no longer wants to follow the person she once considered a brother.
Demi wasn't invited to Nick's wedding
It wasn't until Nick Jonas' lavish three-day wedding to Priyanka Chopra that we all knew his friendship with Demi Lovato was practically over.
In December 2018, Nick Jonas and Priyanka Chopra's wedding was the talk of the town. From the beautifully executed ceremonies to the location, everything about their wedding was perfect.
Though Nick and Priyanka had many friends and family present for their nuptials, Demi Lovato was essentially missing from the festivities.
Many fans automatically thought Demi was just not up for attending the lavish event, but it turns out that the singer just wasn't invited.
According to sources, "Demi was upset," and not being invited to Nick's wedding "broke her heart."