Are Nick Jonas and Priyanka Chopra on a Honeymoon? Here's How They're Spending Their First Days As a Married Couple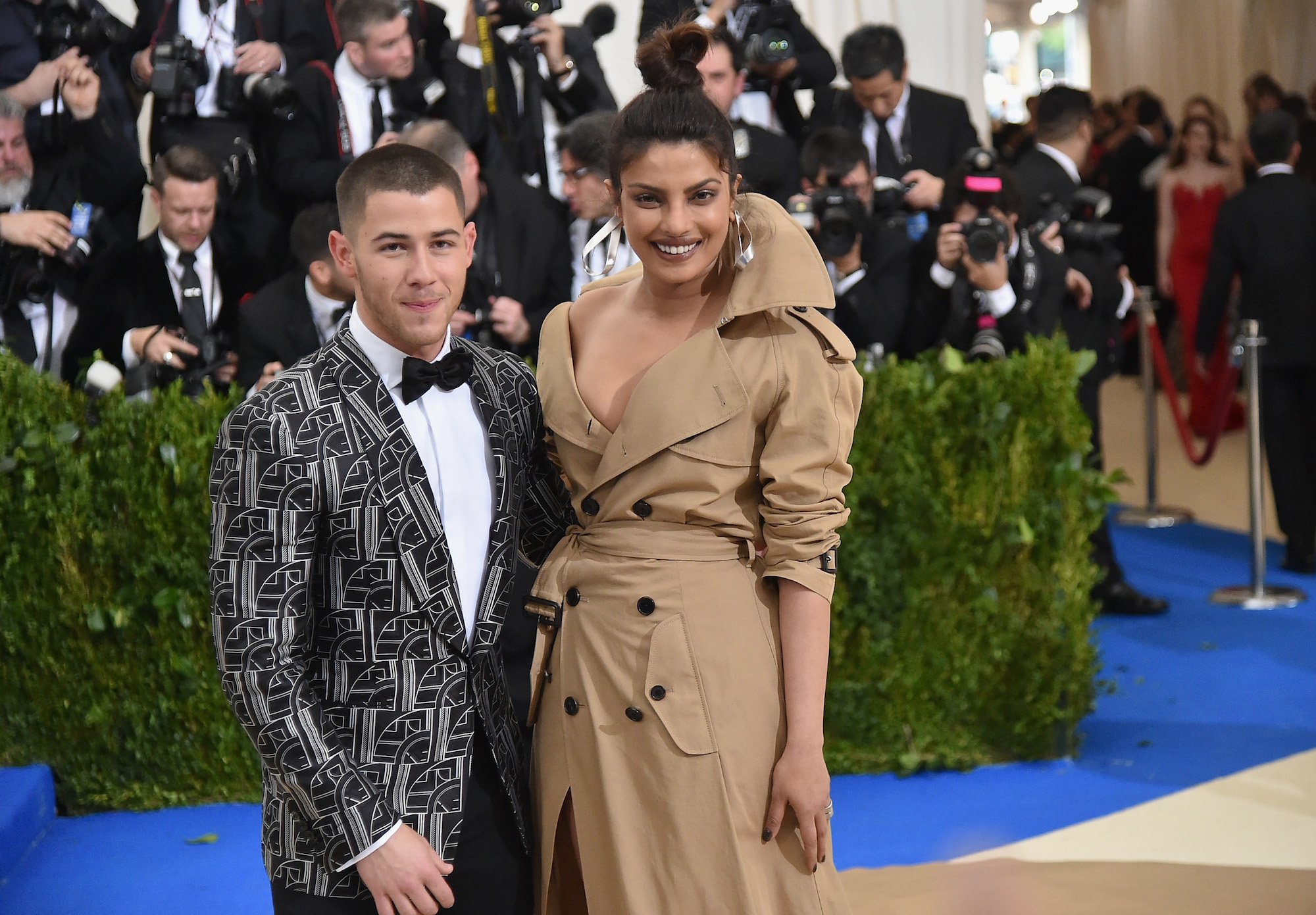 Ahh, honeymoon bliss with your one true love without a care in the world.
That is how Nick Jonas and Priyanka Chopra Jonas are spending their time together as we speak. The couple married just last week and must we say their wedding was absolutely GORGEOUS. Many are wondering where the lovebirds have gone or plan on going for their honeymoon?
The couple has confirmed that their official honeymoon has to be pushed back due to their work schedules, but that did not stop them from enjoying a post-wedding getaway.
The couple looks to be somewhere tropical
After executing not one, but three extravagant weddings ceremonies the couple finally has a little downtime. It is not certain where exactly the couple is spending some alone time together, but it looks as though they are enjoying married life.
Priyanka Chopra took to Instagram to share a cute post of her and her husband living their best lives on their mini vacation/honeymoon.
Nick Jonas can't get enough of his wife
Not only is Priyanka Chopra documenting her mini vacation with hubby Nick, but Mr. Jonas has taken to Instagram to show his admiration for his wife. The video shows Jonas secretly recording his wife as she watches the holiday favorite, Elf, for the very first time.
Even though the video is a little too dark to see Nick Jonas' face, you can clearly see that Chopra is loving every second of the movie and Jonas is loving every second of watching his wife.
The couple is laying low after their show-stopping wedding
Priyanka Chopra and Nick Jonas tied the knot last week in India surrounded by close family and friends. The couple has shared a multitude of photos from their special day and it is safe to say that no other couple could possibly top this jaw-dropping wedding.
The couple went with and Christian and Hindu ceremonies to pay homage to both of their religions. Earlier this month, Nick's brother Joe described the wedding festivities as "so beautiful".
The couple kicked off their wedding festivities with an Indian wedding ritual where the bride and groom's family and friends come together while the bride has henna designs drawn on her hands and feet.
The following day, the guest took part in a Sangeet, a ceremony where both families perform musical numbers with elaborate costumes.
Priyanka Chopra had a 75-foot train
At their Christian ceremony, Priyanka Chopra stunned in a custom Ralph Lauren gown with a 75-foot veil. As Nick Jonas stood at the altar waiting for his bride, you could see him wipe a stray tear away.
After the couple said their "I do's" friends and family enjoyed a fun-filled reception with a seven-tier wedding cake.
Nick Jonas recently shared a photo one week after their ceremony of him and his wife cutting the first piece of their cake.
They are not in a rush to go on a honeymoon
Now that the two stars have become husband and wife, they look to be enjoying their time together. A mini vacation is exactly what both of them needed before they have to return to reality.
Once both of them have a little more free time, they'll be able to enjoy marital bliss and begin their lives as husband and wife.
Let's see how married life treats these two lovebirds!