Are Pippa and Kate Middleton as Close as They Once Were?
Kate Middleton and her younger sister, Pippa, are quite arguably one of the most famous sister duos in the entire world. They used to be photographed together fairly often, and it is said that they were extremely close while growing up. When Kate married Prince William back in 2011, Pippa served as her maid of honor, practically stealing the show in her flattering white dress.
Since then, we have seen the sisters together at Wimbledon, we have seen them at parties, and Kate attended Pippa's wedding to James Matthews last year looking as proud as can be. However, in recent months we have not seen much of the sisters together. Many royal fans are wondering if Kate and Pippa are as close as they once were.
Who is Pippa Middleton Matthews?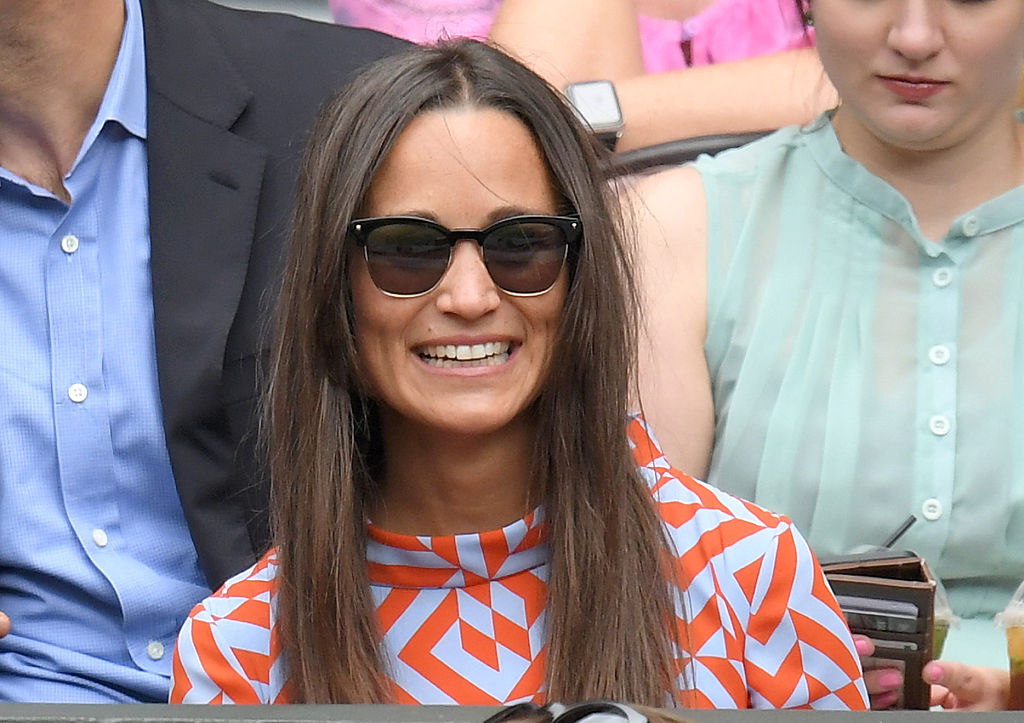 As the younger sister of the Duchess of Cambridge, Pippa was introduced to the world around the time of the royal wedding of William and Kate. She stepped out of the car and carried her older sister's train into Westminster Abbey, and suddenly, people couldn't stop talking. Almost immediately, everyone wanted to know all about Kate's sister. We soon learned that she is a down-to-earth person who has a passion for sports, she wrote a party planning book, and she rose to fame in her own right after her sister's marriage.
Were Kate Middleton and Pippa close growing up?
Even after Kate became an official member of the royal family, she spent as much time as possible with her younger sister. Pippa was often seen arriving at Kensington Palace to visit Kate, and the duchess was spotted more than arriving at Pippa's home as well. They always had wonderful things to say about each other, and at one point in time, long before Meghan Markle, fans were speculating as to how amazing it would be if Pippa got together with Prince Harry. Obviously, that didn't happen, and now she is happily married to financier James Matthews, and the two have a baby son, Arthur.
Is Pippa close with the royals?
Although she is not an official royal, Pippa gets along with the family as well as anyone would expect. She attended the christenings of her nephews, Princes George and Louis, and her niece, Princess Charlotte, and was even a guest at the wedding of Meghan and Harry. It seemed that Pippa was a fixture within royal settings, and fans couldn't be happier. She had a close relationship with not only Kate but Prince William and the children as well.
Why don't we see much of Pippa anymore?
Lately, the only pictures we see of Pippa Middleton are when she is pushing baby Arthur in his stroller, and walking briskly through the streets of London. Chances are, Pippa's new life as a wife and mother are keeping her extremely busy and she doesn't have as much time to spend with Kate and her family as she once did. Pippa is completely devoted to bonding with baby Arthur, and he likely keeps her with a very full schedule.
Are Kate Middleton and Pippa as close as they once were?
Of course, they are. The fact that we don't see them together as often as we used to does not mean that they have had a falling out or that they are no longer close. Both sister's lives are extremely different than they used to be. After all, Kate herself is busy with three small children as well as her royal duties. The Middleton family has always been very close, and chances are, nothing has changed. Kate and Pippa have an unbreakable sisterly bond, much to the relief of fans, and it seems that all is well in their relationship.