Are Prince Harry and Meghan Markle Acting 'Too Rich' for Their Own Good?
Many people are aware that royals are quite wealthy. After all, they live in huge palaces, have chefs and nannies at home, and wear very expensive clothes all the time. However, even though they have a lot of money, royals are still expected to act humble about it and be more in touch with the common folks.
This has made Prince Harry and Meghan Markle the subject of much criticism in the past year. Onlookers are calling some things the couple has done "elitist" and too extravagant for their own good. So is it true that the Duke and Duchess of Sussex might need to tone down their behavior? Read on below to find out.
Prince Harry and Meghan Markle have spent a lot of money in the past year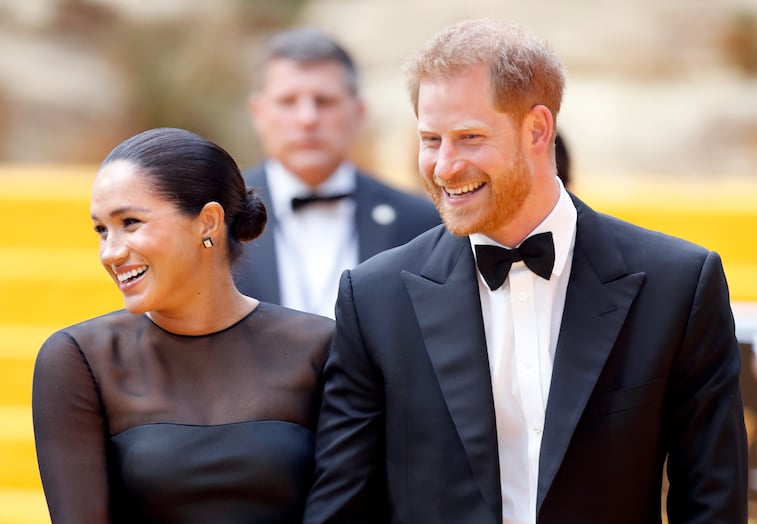 When looking at how much the couple spent in the past year, it is clear that they did not live frugally.
Prince Harry and Meghan Markle came under fire back in June 2019 when it was revealed that they had spent almost $3 million in renovation alone for their new home, Frogmore Cottage.
A large part of the cost went to fixing up outdated things in the 19th-century house to make it more appropriate for a modern family. However, British taxpayers were noticeably annoyed that their money was being used for this project.
"Harry and Meghan receiving £2.4million from taxpayers to renovate their rent-free home – how can that be justified?" one Express.co.uk reader said.
"Their personal combined wealth exceeds £36million, yet in the UK the public are not entitled to claim benefits if their assets exceed £15,000 and still pay tax," another person pointed out.
The home renovation was just one thing that made people less than happy. Meghan Markle has also been criticized for spending $300,000 to $500,000 on a new wardrobe since joining the royal family.
Additionally, Markle had two baby showers earlier this year, with one of them costing a reported $200,000. Her friends allegedly paid for everything, but her private plane rides and expensive hotel suites connected to the baby showers did not help her get on the public's good side.
Prince Harry and Meghan Markle were also criticized for the latest 'Vogue' issue
Aside from Prince Harry and Meghan Markle's extreme spending habits, the couple was also criticized for working with British Vogue in their September 2019 issue.
Markle guest-edited the issue instead of appearing on the cover. She chose to highlight several women that she believes are "forces for change" in hopes of inspiring readers to join in and make the world a better place. Meanwhile, Prince Harry's interview with Jane Goodall could be seen in the magazine.
Yet, some people have called out the duchess for getting involved with the Vogue brand in the first place.
"One of the things I was actually most disgusted about with this guest-edit is the fact that Meghan Markle did choose to do it in Vogue magazine, which is a magazine for the elite, for the rich, for the skinny," The Sun's royal commentator Dan Wootton said. "Where most outfits in there cost thousands of pounds and totally out of reach from ordinary Brits – even the fact that the magazine cost nearly £5 makes it very clear that only very rich people will be buying it."
Are Prince Harry and Meghan Markle acting 'too rich' for their own good?
There are reasons to believe that Prince Harry and Meghan Markle should be careful about how they are acting. Critics have pointed out that they often act more like a celebrity couple than a royal couple, which goes against the royal family's tradition of being humble and serving the public.
In this day and age when monarchy is seen as an outdated institution, it is hard to imagine that British taxpayers would see the point in keeping the royal family around if its members continue to act like wealthy celebrities. In fact, there has been criticism about Prince Harry and Meghan Markle trying to live like private citizens while enjoying a lifestyle funded by taxpayers.
Ultimately, it is in Prince Harry and Meghan Markle's best interest to try and live as frugally as possible — like Queen Elizabeth.