Are Prince Harry And Meghan Markle Quietly Creating Their Own Christmas Traditions?
There have been so many rumors surrounding Prince Harry and Meghan Markle lately, that it is becoming quite hard to keep up with everything. We know for certain that the royal couple is feeling a bit overwhelmed from all of the negative attention that they have been receiving, which definitely explains why they decided to take a six-week break from their royal duties.
Duchess Meghan, even more so than her husband, has taken more than her fair share of media backlash over the past few months. And the stress has been more than she can handle.
As a former American actress, there is no doubt that she is used to attention, but not necessarily on this new royal level. As we would expect, Prince Harry jumped to the defense of his wife, even releasing a statement regarding the way she is being portrayed in the British tabloids.
With the holiday season upon us, many royal fans likely assumed that Duchess Meghan and Prince Harry would put their PR troubles aside and enjoy the festivities. As usual, however, this doesn't seem to be the case this year.
Are Prince Harry and Meghan Markle quietly creating their own Christmas traditions? 
The royal family members typically spend Christmas at Queen Elizabeth's Sandringham estate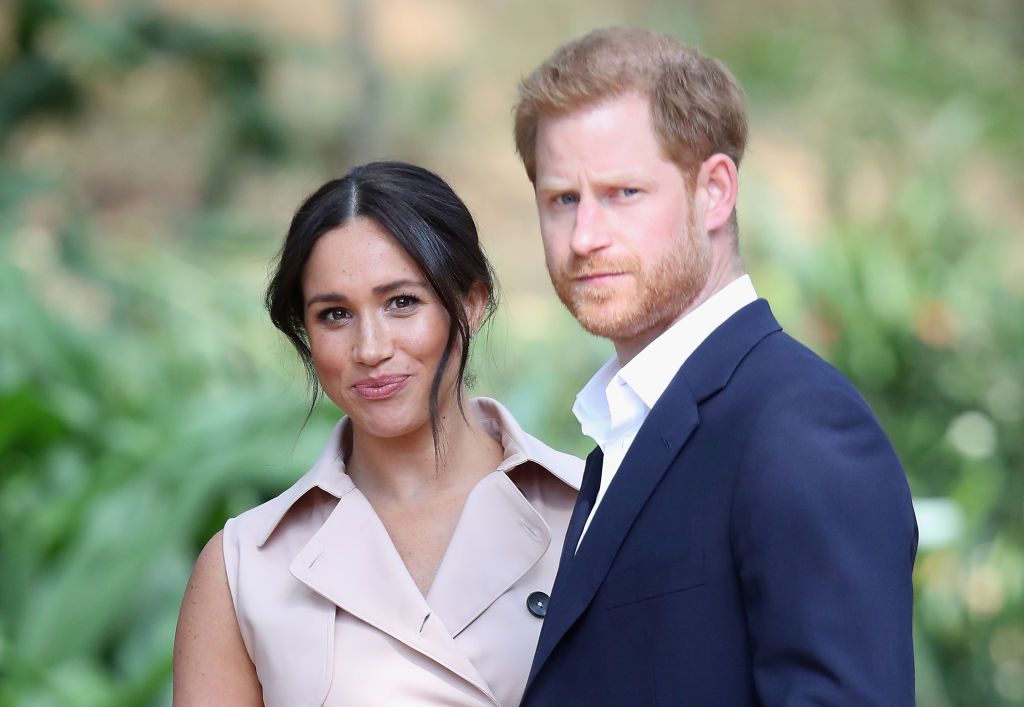 When it comes to their annual Christmas celebration, the royals are pretty predictable. According to Express, it is basically the same routine every year.
It is widely known that the queen absolutely loves Christmas, and as a result, Windsor Castle is always elaborately decorated for the season. There are several amazing Christmas trees throughout the different rooms, and it is a spectacular sight to see.
As for Christmas day, the royals go to Sandringham, the queen's estate that is located in Norfolk. This has been their gathering place for well over two decades. They tend to do things that many families can relate to, such as exchanging gifts and even including a humorous present or two.
Back in Prince Harry's single days, Kate Middleton presented him with a "grow your own girlfriend" kit, and the Duke of Sussex once gave his grandmother a shower cap that read 'ain't life a b***h'. At least we know that everything isn't always so formal and that even the royals enjoy a good laugh over the holiday season.
Meghan Markle and Prince Harry tend to do things their own way
If there is any couple that is known for breaking tradition, it would definitely be Duchess Meghan and Prince Harry. They love going against royal protocol and doing things their own way, and Business Insider reports that there are several ways that they are putting their own modern spin on the monarchy.
When Baby Archie was born, they didn't have the traditional photoshoot as they were leaving the hospital. Their wedding ceremony also broke royal tradition by focusing on elements from both the Duke and Duchess of Sussex's different backgrounds. As we can see, Duchess Meghan and Prince Harry know what they like, and they don't let the rules dictate how they live their lives. 
Are Meghan Markle and Prince Harry quietly creating their own Christmas traditions?
It would appear that they just might be! According to Today, Duchess Meghan and Prince Harry won't be spending Christmas at Sandringham this year but instead will celebrate the holiday with Duchess Meghan's mom, Doria Ragland. This may be just one of the ways that they are giving their son a "normal" life, which they have been pretty adamant about doing.
Breaking apart from royal traditions for the holidays may just be the new norm for Duchess Meghan and Prince Harry since they want Archie to experience the non-royal side of life. Since the Duke and Duchess of Sussex are very close to Ragland, we are certain that it will be a wonderful Christmas for everyone, and we wish the Sussexes all the best as they begin new traditions for their family.