Are Prince William and Kate Middleton Making Prince Harry and Meghan Markle Look Bad?
Princess Diana's two sons and their wives have reportedly been in an ongoing feud that neither party has been willing to discuss. This close-lipped approach is also the royal approach, as members of the British royal family are forbidden to speak to the press in defense of themselves.
With feuding allegations; however, people can't help wonder if a recent move by Prince William and Kate Middleton was meant simply to make Prince Harry and Meghan Markle look bad.
Prince Harry and Meghan Markle stirred controversy by taking several private jet flights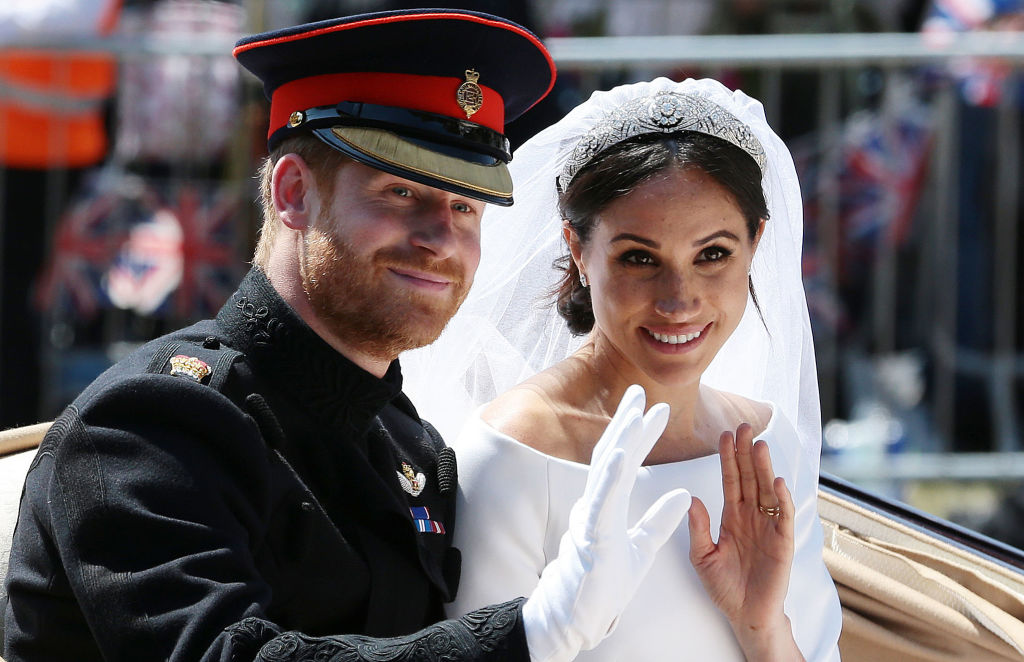 Over this summer, the Duke and Duchess of Sussex took four private jet flights over eleven days. The royal couple was first spotted taking a round trip to Ibiza and then taking a second round trip to Nice, where they visited Sir Elton John.
The public went up in arms at the photographic evidence of these trips. Why? Prince Harry and Duchess Meghan have been outspoken about the environment and many people state the private jet flights carry a huge carbon footprint that increases the rate of climate change.
Sir Elton John was quick to come to the aid of Princess Diana's youngest son, however. According to Elton John: "To maintain a high level of much-needed protection, we provided them with a private jet flight. To support Prince Harry's commitment to the environment, we ensured their flight was carbon neutral, by making the appropriate contribution to Carbon Footprint™."
Still, critics maintained that the Duke and Duchess of Sussex should practice what they preach. And four private jet trips in a short period of time isn't a good look for the couple.
Prince William and Kate Middleton spotted taking a budget flight
Amidst the uproar over Prince Harry and Markle's private jet trips, Prince William and his family were photographed disembarking from a budget flight on a recent trip to Scotland. The Duke and Duchess of Cambridge, their three children, and their nanny were on a trip to visit the Queen and Prince Philip at Balmoral Estate.
Experts on the royal family and the public alike are split on what the budget flight means. Some state it is a deliberate snub against Prince Harry and Markle, while others believe it is a gesture of goodwill meant to improve the public's views of the royal family. It could also just be business as usual for Prince William's family.
Was the budget flight a deliberate snub?
The departure of the Cambridge family from the budget flight seemed a little too staged, according to some. With cameras at the ready at Aberdeen Airport to photograph the supposed "normal event," it seems likely the budget flight was a deliberate snub against Prince Harry and his wife.
One person on Twitter pointed out that the move appeared deliberate, stating: "It's called good PR & the advantage of having the press on your side, you're not that naive!" Piers Morgan also posted on Twitter, stating he believed the move to be a "burn." Many fans agreed with his statement, but not all of them.
Was the budget flight meant as a gesture of goodwill?
One woman on Twitter came to the defense of Prince William and Duchess Kate beneath Morgan's tweet. According to her: "Looks like the Cambridge's are doing their little bit of good wherever they are. Shame the Sussex's can't practice what they preach… Pair of hypocrites."
Robert Jobson, who wrote a best-selling biographical novel on Prince Charles, claims the move was not a snub. Instead, he claims it proves the British royal family can take regular flights instead of needing the "security" of private jets. Jobson stated: "There was a lot of nonsense… about how Prince Harry and Meghan Markle needed to fly in private jets because of security concerns."
Jobson went on to explain this isn't a new occurrence, stating the royal family has been using commercial flights for years. "Princess Diana would do it frequently," according to the royal author.