Are 'RHOBH' Fans Still Loyal to Lisa Vanderpump?
After months of speculation and chatter, The Real Housewives of Beverly Hills fans are finally getting a taste of how the bitter feud begins with the cast versus Lisa Vanderpump.
The entire cast seems to be united in how they feel about Vanderpump. Many aren't saying much other than eluding to lies and distrust during the season. One of the saddest fallouts is the fractured friendship between Vanderpump and her longtime close friend Kyle Richards. Richards appeared on Live with Kelly and Ryan. She admitted she and Vanderpump were no longer speaking.
While the cast seems resolved that fans will see the feud their way, the tide has not turned thus far. Andy Cohen recently polled viewers on Watch What Happens Live about whose side fans were on, Vanderpump or Dorit Kemsley. Vanderpump won by a landslide over Kemsley. Some cast members are fighting back on social media, but have they convinced fans?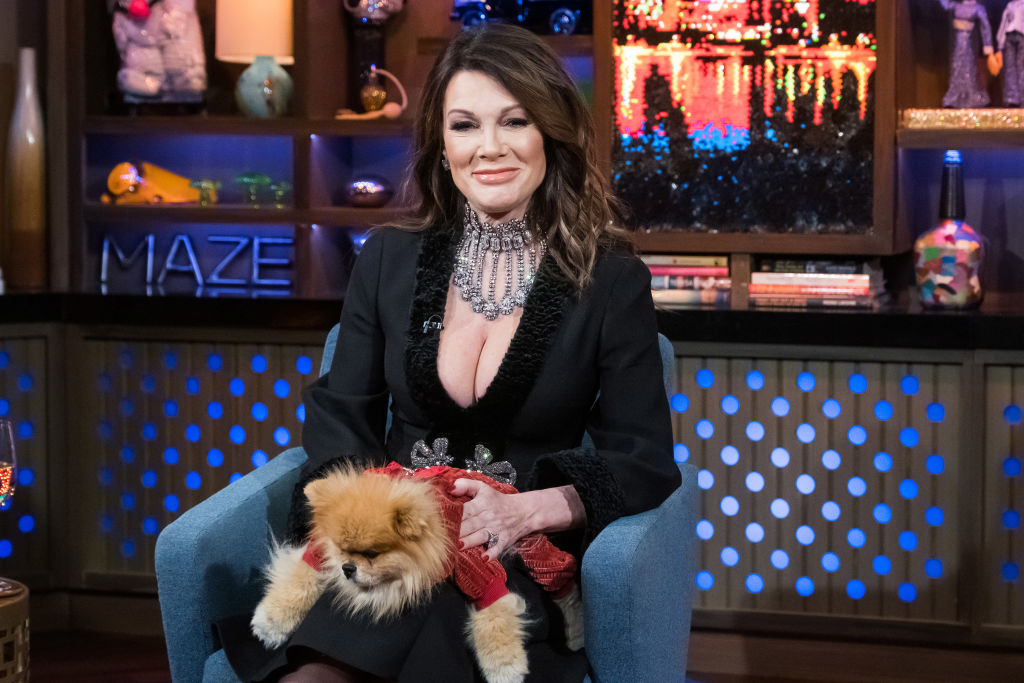 Kemsley offers her point of view
After the first few episodes, cast members took to their Bravo blogs to explain what viewers may not have seen. Most recently, Kemsley asserted that Vanderpump's forgiveness was fake.
Kemsley adopted a dog from Vanderpump's rescue but re-homed the pup when he bit her family. Unfortunately the dog ended up at a shelter, but was thankfully returned to Vanderpump's organization. While clearly disturbed, Vanderpump seemed to want to forgive and move on. Kemsley claims that wasn't actually the case.
"When I watch her interview, I question if her seemingly kind but poison-laced comments are designed to set me up or simply make me out to look like a horrible person," Kemsley wrote. "Regardless, friends don't tell friends they're not upset about something then go and act the complete opposite way. For whatever reason, Lisa V fakes forgiveness as a means of appearing innocent or to make it look like she's doing you a huge favor when in reality she's stirring a big pot of passive aggressiveness that eventually reveals itself through snarky jabs."
Other cast members back her up
Even though Teddi Mellencamp and Kemsley weren't in the best place at the time, Mellencamp shares her viewpoint of the situation. "The thing is Lisa Vanderpump and Dorit spoke about the situation off camera before we even filmed at Vanderpump Dogs, we find out. Lisa told Dorit everything was good. But then why does it seem like she takes every opportunity to be passive aggressive with resentment in her words and actions towards Dorit?"
"Lisa says she's trying to protect Dorit, but it sure feels like she's trying to punish her. Because no matter how much you want to keep your hands clean, there's always at least a fingerprint left behind. Lisa has a right to be upset about the dog, but then she should be forthright with her feelings and intentions."
Also, Richards blogged last week about the altercation she got into with Vanderpump during the first episode. She offered the backstory to explain her reaction at Vanderpump Dogs.
But fans aren't buying it yet
Although the cast seems to be hinting to a shift in alliances, fans remain extremely loyal to Vanderpump. In fact, many are turning on the other cast members. "Every one of them has been the mean girl at some point and I think that should be taken into consideration," one person tweeted. "No one is innocent but I think grief is off limits. I love watching them all, hopefully they are able to settle things in the future."
Another called Kemsley out directly. "@doritkemsley1 WHY can't you just OWN it? You violated the contracted with VanderPump Dogs. You "re-homed" a dog without paying the fee and @RHOBHLucy ended up at a Shelter. The viewers are not dumb. Many of us <3 animals like @LisaVanderpump and are holding u accountable #RHOBH."
Some cast members respond
Some cast members are fighting back. Lisa Rinna got fed up and tweeted, "Seriously It's absolutely disgusting what I've heard some of you tweet to my cast members and you should be ashamed of yourselves for such hate." She was also called out for posting a birthday wish to Lisa Vanderpump and then deleting it after being slammed that the visual contained cupcakes covered in pills. She insisted she was unaware that Vanderpump's brother died from suicide.
Kemsley too agreed with Rinna that social media comments were vile. Plus she responded to a tweet about how she handled the dog situation. "I actually did have the best dog trainers here. More than one."
Richards also responded to fans when they slammed her for seeming so cold at Vanderpump Dogs. "I shouldn't have said that. I was referring to the fact that I was dealing with crippling anxiety & had to start taking medication for it. NOTHING compared to what Lisa went through." She added that fans should read the cast blogs as they cover a lot of footage that may be missed during episodes too.
Check out The Cheat Sheet on Facebook!