Are Rihanna and Drake Friends?
For years, Drake and Rihanna's relationship status has been somewhat of a mystery. There have been many speculations that the two have dated in the past. However, they have always said that they are just friends. Recently, their friendship has seemed to die down a bit and now fans are starting to wonder if the two have gone from being "just friends" to now being mortal enemies.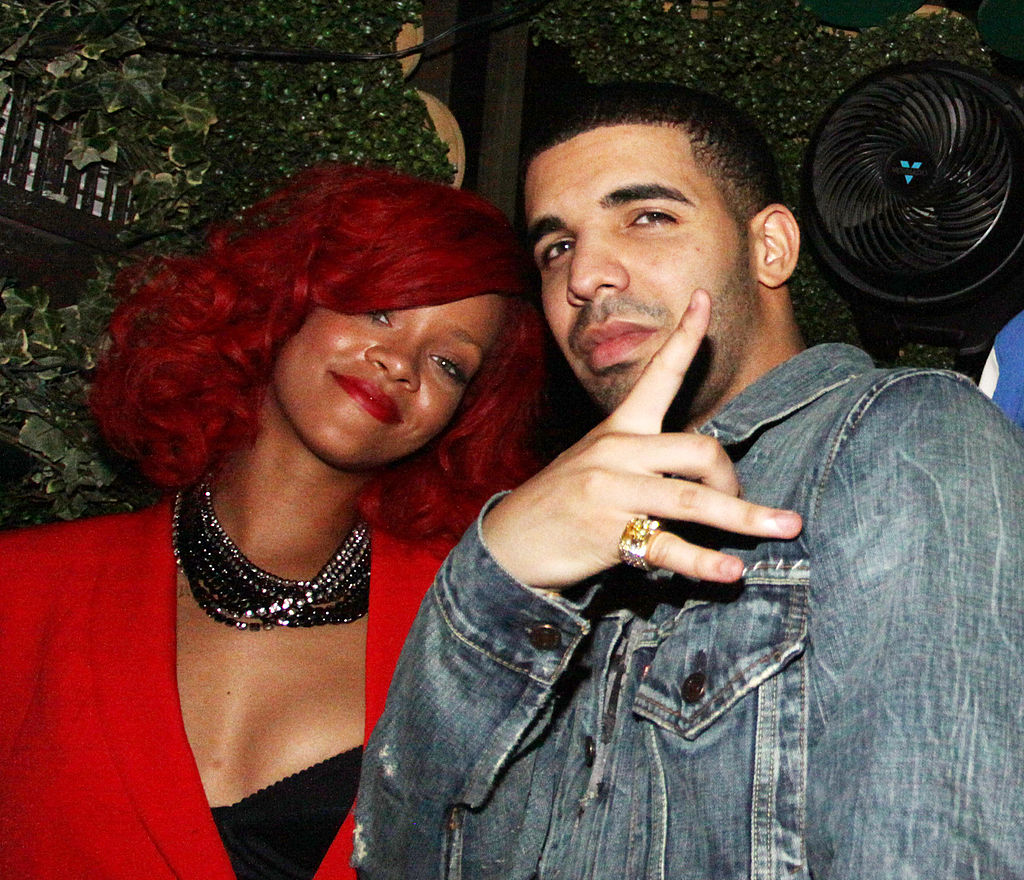 So, are these two musical sensations on good terms now or do they dislike each other? Here is everything we know about whether or not Drake and Rihanna are friends.
When did Drake and Rihanna first meet?
In 2016, Drake presented Rihanna with the Vanguard Award at the VMAs. During his presentation speech, he had reminisced on the first time that he had ever met Rihanna. He had said that he first met the "Diamonds" singer in 2005 when she was shooting a music video at a restaurant that he worked at. Back then, he was just a struggling musician trying to make ends meet by playing back-up music for the restaurant patrons as they ate.
During his speech, Rihanna stood there with a smile plastered across her face. At times, she looked a little sheepish and slightly embarrassed as he started to shower her with compliments during his four-minute speech.
At the end of his speech, he said, "She's someone I've been in love with since I was 22 years old." That comment had made Rihanna laugh and the crowd explode with delighted screams.
Rumors about a possible romance between Rihanna and Drake
In 2009, there was talk about how Rihanna and Drake were spotted at Lucky Strike in New York City together. Reports had claimed that the two were spotted making out all night long. However, Rihanna, who had just gone through a bad breakup with ex-boyfriend Chris Brown, went on a radio show and told the viewers that she and Drake were just friends.
Apparently, whatever relationship they may have had in 2009 was gone by the next year. In 2010, Drake came out with a song entitled "Fireworks". In the song he rapped, "I could tell it wasn't love, I just thought you'd F— with me/ Who could have predicted Lucky Strike Would have you stuck with me/ Damn, I kept my wits about me luckily/ What happened between us that night? It always seems to trouble me."
Things start to get confusing
After Drake came out with his song where he subtly dissed Rihanna for essentially making out with him and then never calling back, the two seemed to settle their differences. In 2011 they collaborated on a song called "What's My Name" where the two can be seen flirting with each other throughout the entire music video. They collaborated again that year in a song entitled "Take Care." This too had a flirtatious music video to go along with it.
Then, at the 2012 VMA's Rihanna was visibly seen not clapping for Drake when he won an award. Many people believe this was her subtle way of throwing shade at the young rapper.
Are Drake and Rihanna friends?
The confusion as to whether Drake and Rihanna were a couple had continued to go on for a few years. Some days they would seem like they were madly in love with each other. Other days they would seem as if they couldn't stand one another. So, what is their relationship like today? Apparently, it is non-existent.
Last year, Rihanna was interviewed by Vogue. She was asked what her and Drake's relationship was like, she responded by saying, "We don't have a friendship now, but we're not enemies either. It is what it is."
Recently, she was asked if she would be collaborating with Drake on her new album. She replied "Not on this album, that's for sure," she then added, "Not anytime soon, I don't see it happening."
So, it seems like whatever romance Drake and Rihanna may have once shared, they definitely don't feel that way about each other anymore.